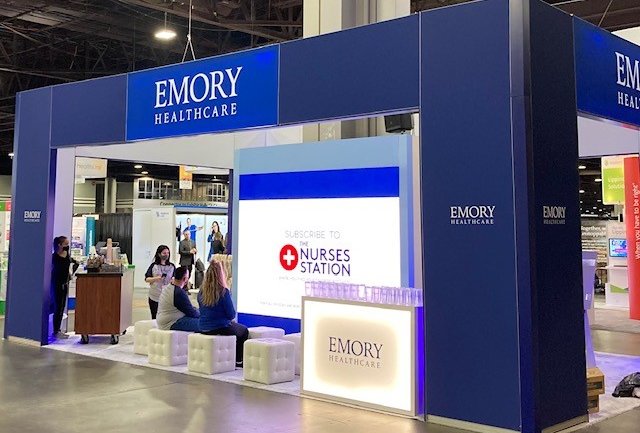 The Challenge
Emory Healthcare has a reputation for excellence and top-notch education. As the premiere hospital in the state of Georgia, they wanted to have a big presence in their first 20' x 30' booth on an exhibition floor. They also wanted to make sure that they attracted the attention of their nursing audience to Thank Them for their service.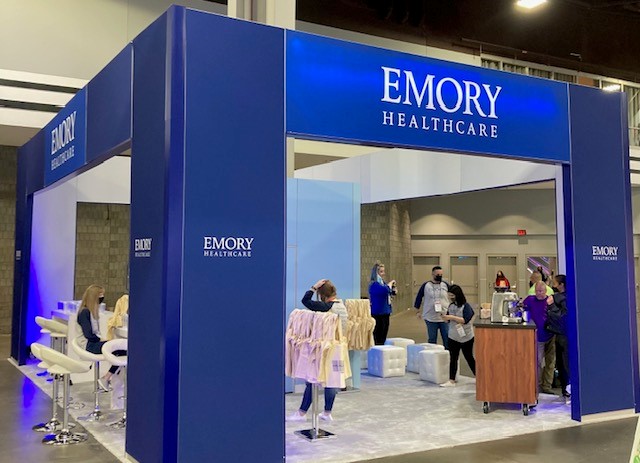 The concept
For the booth concept, we began by incorporating the client's vision of eye-catching tall walls with backlit headers and creating an inviting atmosphere through layout, furniture, and lighting. We enhanced the overall concept by creating promotional products to handout to attendees, adding a coffee bar for a pick me up, an LED wall to run content, a photo booth area with a kiosk for fun photos and social media uploading, a seating area for conversation and a mocktail hour for the ultimate booth experience.
The Result
The Gielissen team worked in collaboration with our outside vendors to create a unique and cohesive booth concept that truly represented the Emory Healthcare brand. As a result, the booth allowed a place for people to come together for education, conversation, drinks, photos and even a live webcast for The Nurses Station during the show.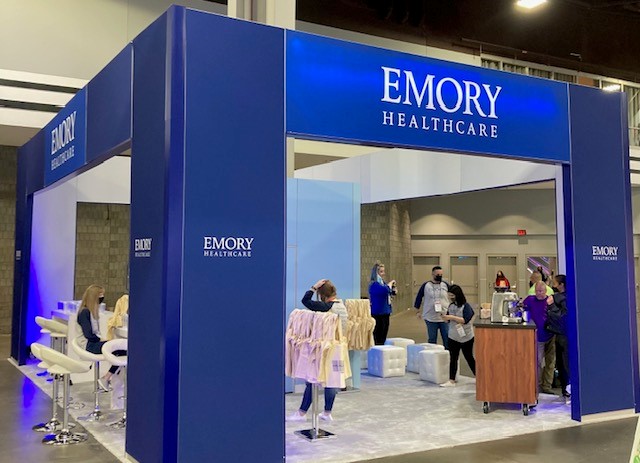 Emory Healthcare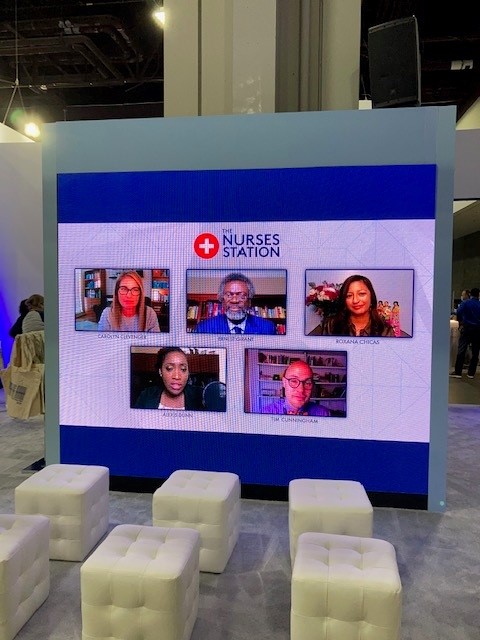 Emory Healthcare
Emory Healthcare
Emory Healthcare