The Challenge
The product range of Hartmut Eberle GmbH includes fitted sheets, pillowcases and cushion covers, plain bedding and towels, which are made and supplied to commercial customers.
The challenge, when creating a 90m2 stand at the Heimtextil exhibition in Frankfurt, was to come up with a contemporary and relaxing design, despite the number of products needing to be displayed.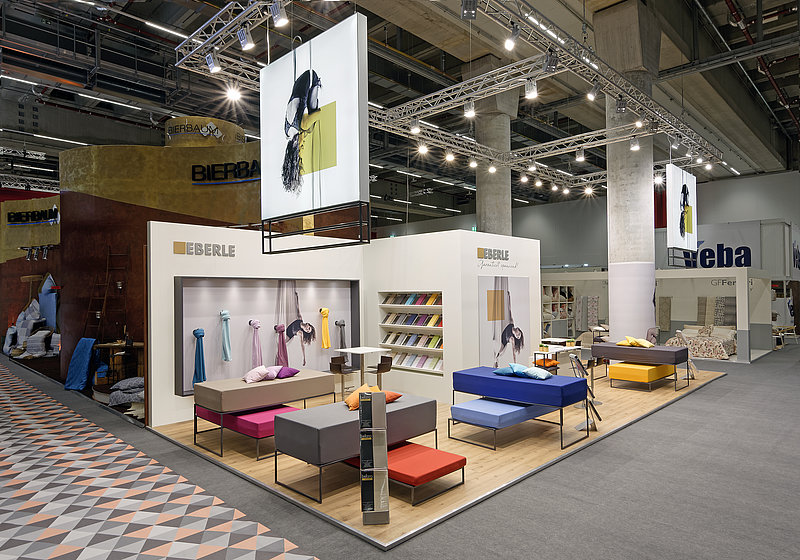 The concept
The solution was to arrange the mattresses in a criss-cross pattern. This saves space and creates an uncluttered look. It has been given an even lighter appearance by placing large photographs of acrobats on aerial silks on the walls and pillars, which reproduce the square featured in the logo.
The Result
This relaxing colour scheme with a lot of white gives the stand a spacious and inviting look.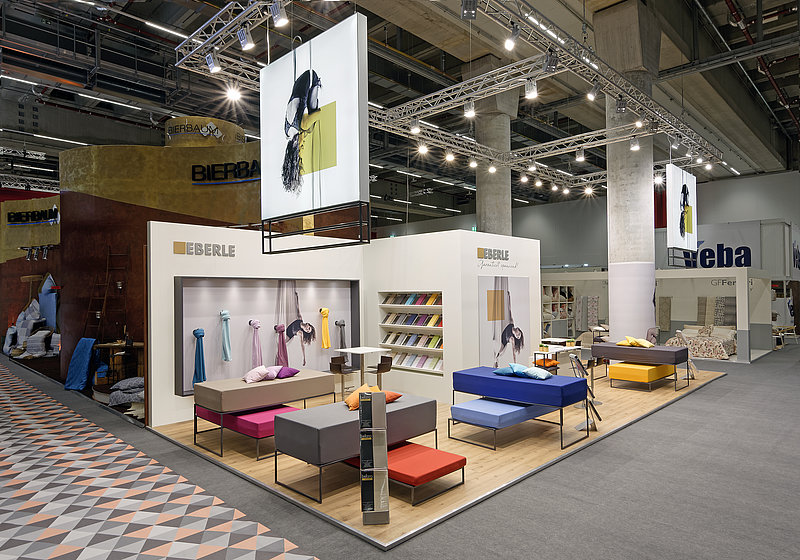 Erberle GmbH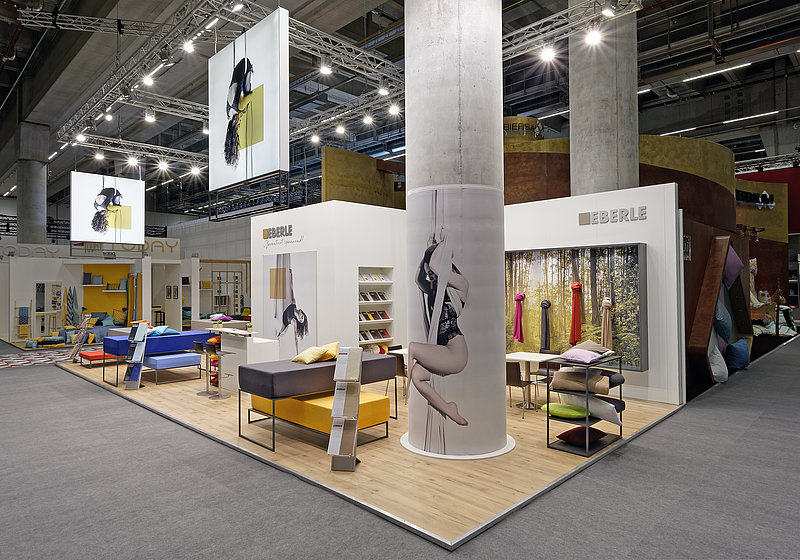 Erberle GmbH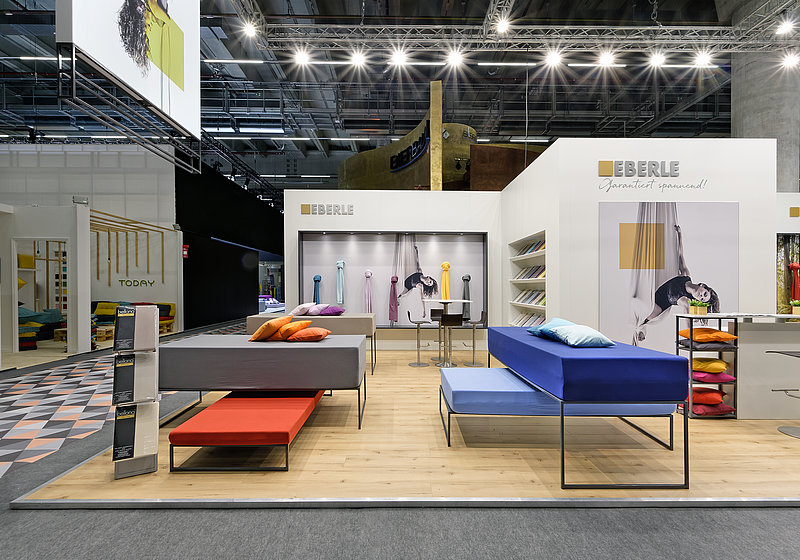 Erberle GmbH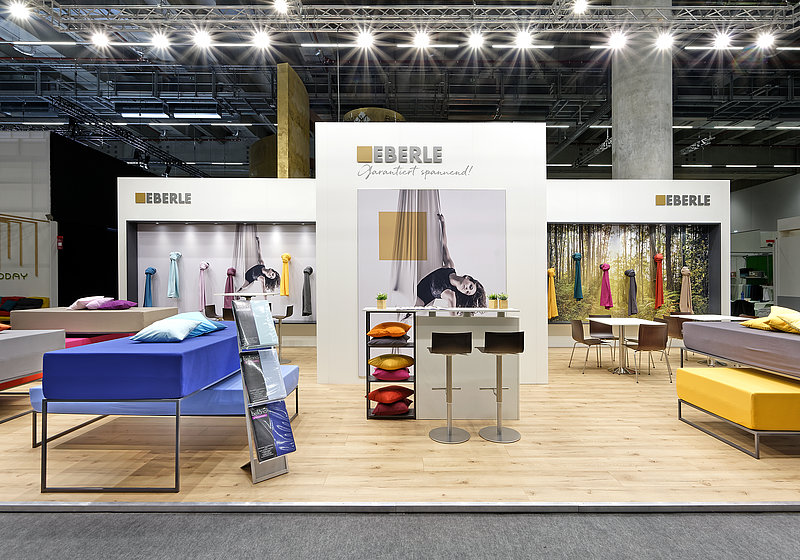 Erberle GmbH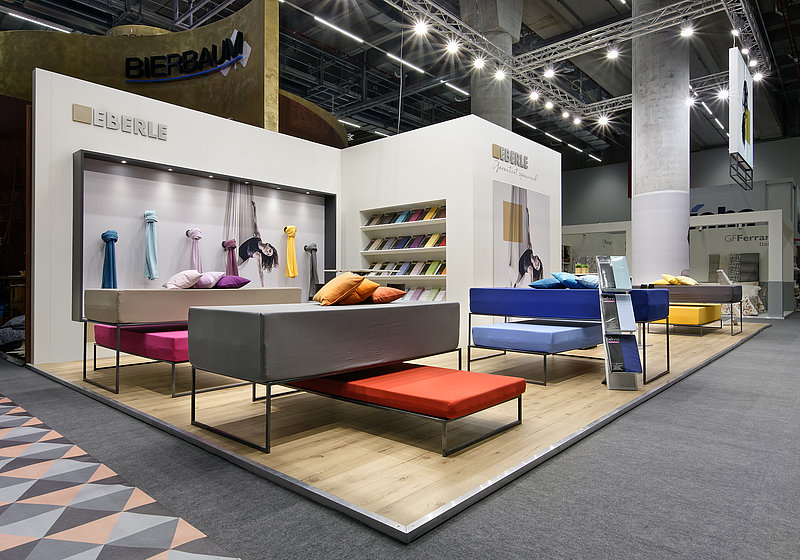 Erberle GmbH