The Challenge
TenCate Protective Fabrics is a leading, worldwide manufacturer of protective clothing for countless industries. TenCate developed a new corporate identity, shifting the focus to the user and away from the product. We created a new concept based on this for TenCate's participation in the A+A.
Concept: @Work
Real-life mannequins in extreme working positions, equipped with various TenCate products, symbolise the end users. With a strong focus on the tagline 'made for life', this reflects the excellent balance between protection, user comfort and quality. TenCate's products contribute in all these areas.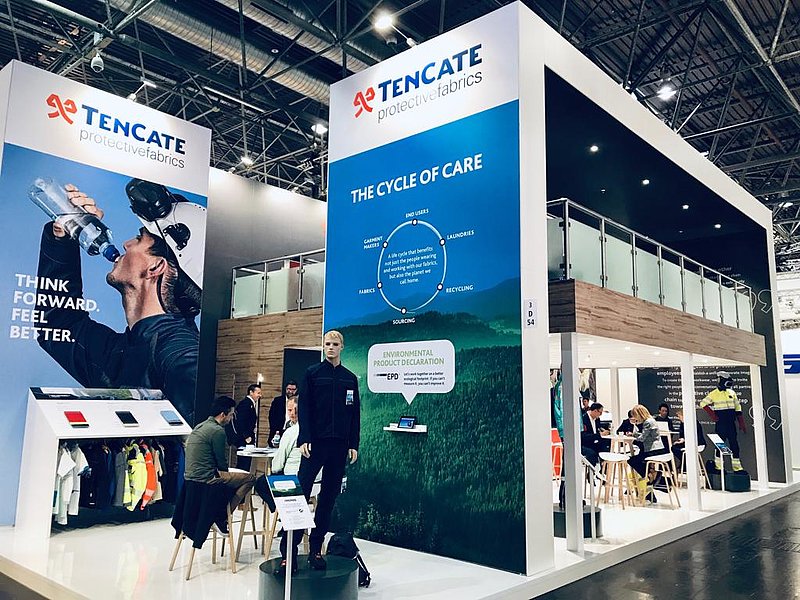 Result: Enter the World of TenCate
The mannequins, huge full-colour visuals and strong content with which the end user is depicted as a 'hero', created an experience with which the target group could identify.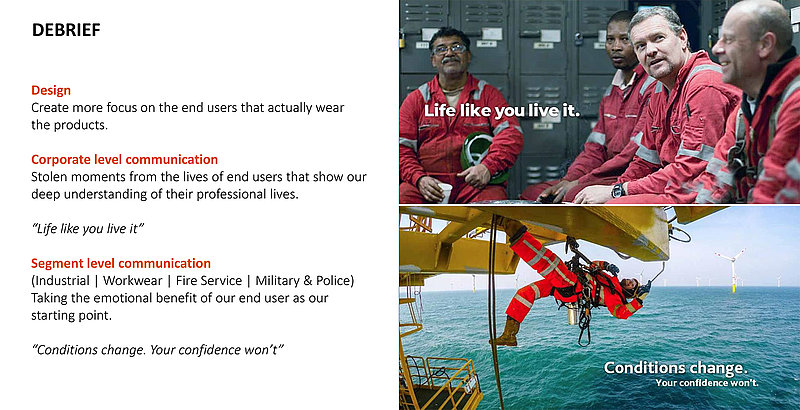 TenCate Protective Fabrics
Client Debrief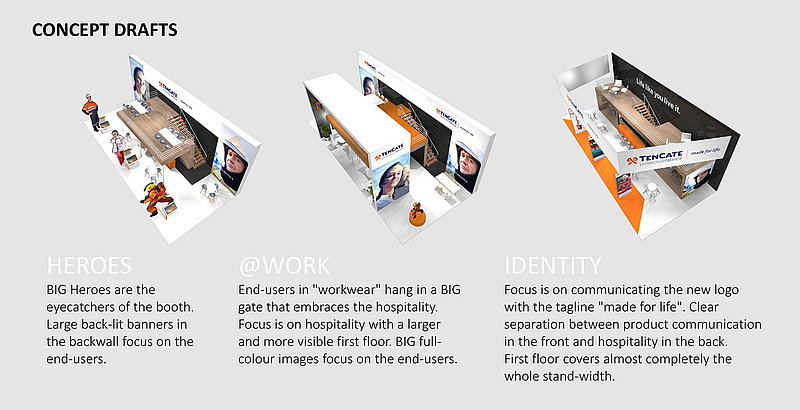 TenCate Protective Fabrics
Concept Draft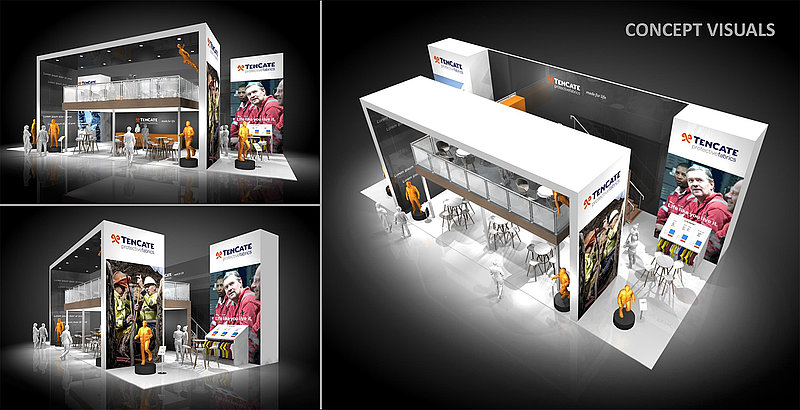 TenCate Protective Fabrics
Concept Visual