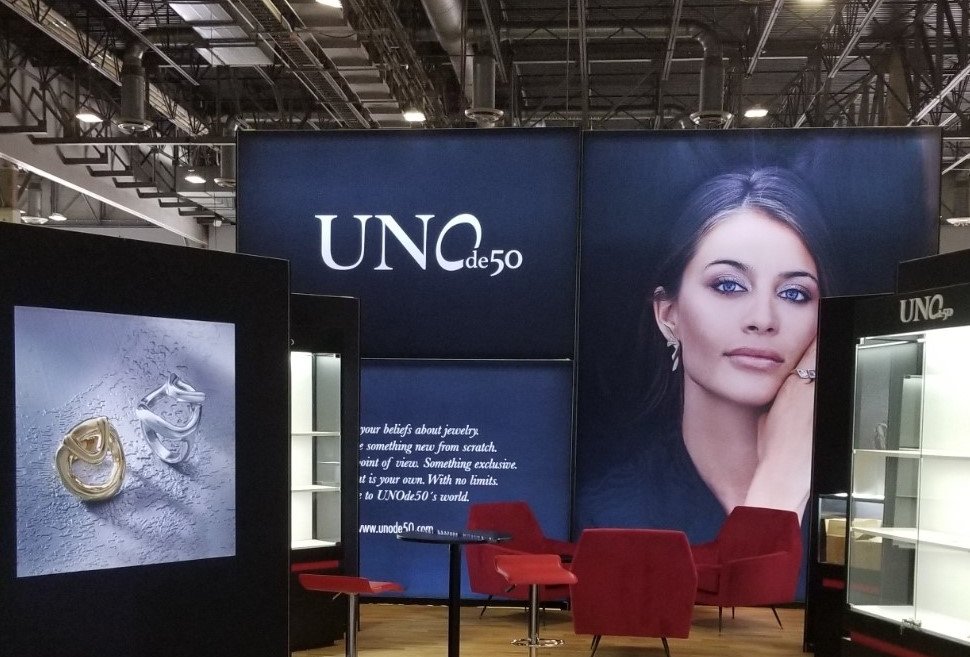 The Challenge
With two weeks before the opening of the show, Francisca reached out to us with a story that's sadly becoming too common. Their booth, designed and produced, was stuck in freight on its way to the US and would not arrive in time for JCK in Las Vegas, NV. She had already contacted two other exhibit houses asking if they could provide something quickly that matched what they already had designed, and came within their budget with no luck.
Immediately, we at Gielissen knew we could help Uno de 50 out of this crisis and not only that, provide exactly what they needed within the time frame. We are agile and well connected. We set to work designing a booth with our rental components that matched what they already had designed almost to the inch. At the same time, we contacted our many vendors to start production on attractive, backlit fabric graphics to fit our SEG system in time for the show.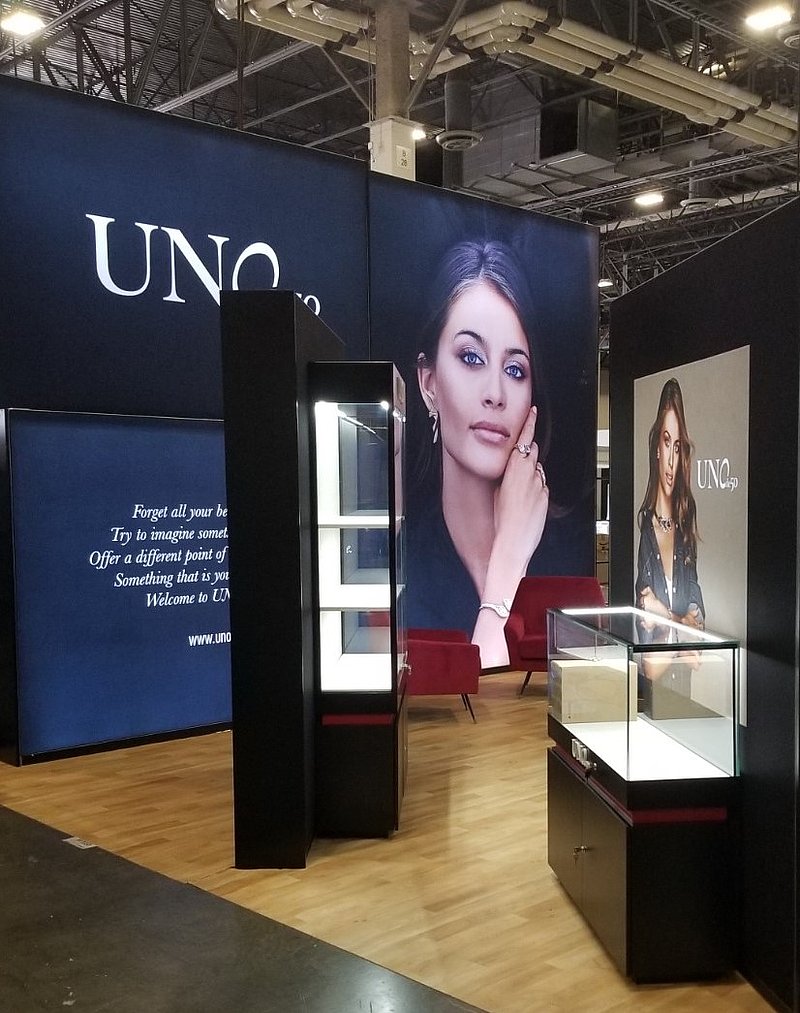 The concept
Uno de 50 creates beautiful jewelry that are considered pieces of art. Each piece is unique and they pride themselves on communicating harmony with nature and a joy of creativity. Although we were given a very short time to do it, and a booth design from the client fully produced, we wanted to focus on quality that would be worthy of their stunning line of products. We knew backlit fabric would be the perfect backdrop for the jewelry cases provided by the client. We also wanted to make sure we provided finishing that ensured no one would know this wasn't a booth that had been months in the making.
The Result
We provided everything in time and at the level of quality expected to make the event a success for our client. No detail was overlooked. We were even able to receive updates from the client days before the event, after it had already shipped and were able to give them peace of mind without a feeling of having "settled" for what they could get.
This was all possible because we shipped everything but the graphics from our Las Vegas warehouse. Without that location, or the inventory housed there, we wouldn't have been able to provide what the client needed in time.