As a Director of Business Development, you're always thinking about what the future holds. You bring new markets, new relationships and new business opportunities together. You introduce leading companies to Gielissen's unique experiences. You feel good on both domestic and international territory. You enjoy the opportunity to help build our expanding network.
What are you going to do?
As a Director of Business Development, you will be on the front lines of exciting and ever-changing markets. You delve into the market and look for companies with whom we can establish a long-term relationship. In doing so, you ensure an optimal match between our unique strength and the client's wishes, so that real synergy is created. For example, when a client joins us in our commitment to sustainability: then a match is born. As well you maintain and continuing to sell our services like rental and custom exhibits, and corporate events to existing accounts.
Because you sit at the table with key decision makers with our (potential) clients, you quickly become an influential asset to their marketing or event team. You have unique insight into what works best for live communication events and trade show participation and your ability to bring clients' dreams to life is invaluable. We inspire clients how to ensure maximum impact before, during and after the show or exhibit. Together with our team you present an innovative concept, with which we then travel the world with the customer.
Customer contact and trade show visits will allow the opportunity to travel. How often you travel to international trade fairs or clients varies depending on your portfolio. These trips are always planned in advance.
What do you get from us?
The chance to work with your colleagues, in a pleasant and informal working atmosphere, to make the dreams of our leading customers come true. In addition, we offer you:
A salary that matches your knowledge, experience and Gielissen as a leading employer in the industry.
A bonus eligibility based on incentive program.
Paid PTO and Extensive (15!) Holidays
Employer partial paid Health Insurance for employees
Group Dental and Vision Insurance
401K participation w/ employer matching program.
Flexible working hours with work from home options.
Plenty of room for professional growth and your personal development
A company laptop and smartphone (or a monthly allowance if you prefer to use your own phone)
The opportunity to grow and be part of something special
True work-life balance
What do you bring?
You are an entrepreneur with self-starting spirit. Longer lead processes are no problem for you with your perseverance and empathy, because you will close your deal sooner or later. You are curious and enjoy immersing yourself in a brand, listening well and moving with it. Besides thinking along strategically, you like to work pragmatically, and you are also there for a customer if they call after office hours with a question.
Further:
You have extensive experience with consultative selling for exhibits & corporate events. International work experience in the trade show & hospitality industry is an added benefit!
Excellent communication and organizational skills
Do you not meet all the job requirements, but are you convinced that this job at Gielissen is made for you? Then we warmly invite you to respond with a convincing motivation to this vacancy.
Your team
You and your colleagues make the difference for our clients; you inspire them with innovative exhibition designs or event experiences. After your contact with new clients, you discuss the proposal with a project manager, estimator and colleagues from Concept & Design. The design team develops the ideas into sketches and/or prototypes that you present to the client. For such a project team, there is room for extensive discussions and together you go for the best end result.
Your team is part of Gielissen Interiors | Exhibitions | Events, which has been creating unforgettable encounters, stories and brand experiences with a team of over 350 employees for more than 85 years. We do that for, by and with our appealing clients. In the Netherlands from our offices in Amsterdam, Eindhoven and Helmond. And internationally from Germany, Belgium, the United Kingdom, the United Arab Emirates and the United States. Gielissen is one of the top companies in Europe & quickly making it's mark in the USA.
Apply now!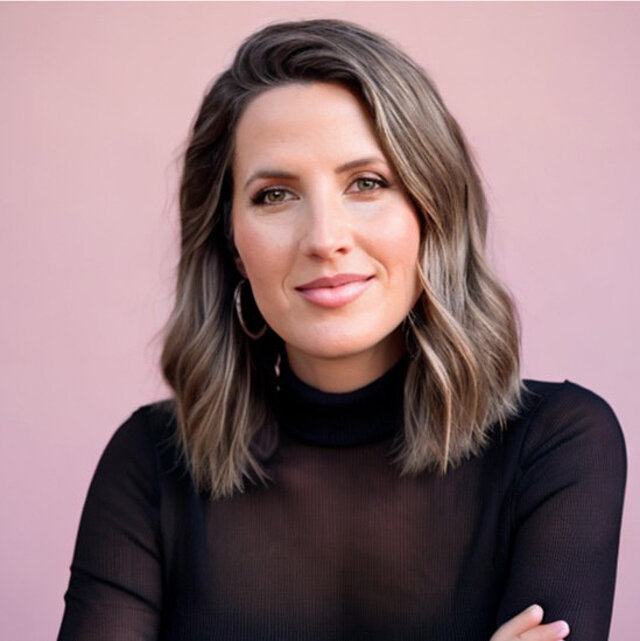 Unsure? Please contact our Creative Director Gina Rose,
or complete the form and apply now.