Warehouse Manager
Gielissen is a leading exhibit builder in Europe, and we're about to take the United States by storm with amazing exhibits. To help us accommodate our company's growth, we are looking for a Warehouse Manager. You will oversee all operations and activities taking place at our facility in Flowery Branch, Georgia. This is an excellent chance to put your abilities and experience to good use in a fast-paced, dynamic environment.
📍 Atlanta 💼 Exhibitions & Events 🎓 Bachelor or 5+ years' experience 🕔 Full-time
What is your job about?
Your primary responsibility as Warehouse Manager is to ensure the smooth running of all warehouse operations. This includes but is not limited to: managing storage, shipping & receiving, dispatching, inventory, security, maintenance, sanitation, and administrative functions. You make certain that all of our company assets are in excellent hands, and you continue to look for ways to improve processes.
A majority of your work will entail some form of communication. You will oversee, train, evaluate and reward staff. You will be the bridge between those who interact with customers and those who work behind the scenes. Because you work at the heart of our organization, it is crucial that you maintain communication with everybody and that they are all aware of their required duties. You also maintain strong links with transportation companies and other vendors.
What do you get from us?
We believe that our success is due to the hard work and dedication of our employees, and we are committed to supporting them in their professional development. By joining our team, you will have the opportunity to deepen your skillset, broaden your experience, and contribute to our continued success.
In addition to competitive compensation and the opportunity to grow with the company, we also offer:
paid PTO and holidays,
employer-provided health insurance,
group dental and vision insurance,
a 401(k) plan with employer matching.
What do you bring?
The ideal candidate will have a strong background in warehouse management, with a Bachelor's degree or at least 5 years of experience in the industry. Excellent organizational skills are a must. You can work independently with minimal supervision.
You're an excellent communicator and work well with others as part of a team. You also have teamwork skills, the ability to inspire and lead employees, and the motivation to support a Project Manager in exhibit and event production.
In addition to being advanced in Microsoft Office, you will also be able to quickly learn and understand Gielissen's internal software and ERP system.
Your team
At Gielissen, you will collaborate with colleagues who share your passions and have varying levels of experience. You will also have opportunities to educate newcomers in the exhibit industry. The people who work at Gielissen are committed to furthering their own success as well as that of the company. Key traits we value include:
Team-oriented. We can accomplish anything together.
Customer-oriented. Our customers are always our number one priority.
Communicative. Being transparent builds trust with those we work with and those we serve.
Solution-oriented. Try to foresee any issues that may arise and have a plan for how you will fix them.
About Gielissen
Gielissen was founded in 1937 in The Netherlands. We've grown into a major player in the European market, now excited to expand our brand even further in the United States. We want to make sure our clients have a successful trade show experience by providing them with great displays that allow their business to shine among competitor booths. Some of the booth types we offer include portable displays, modular inline displays, custom island exhibits, and long-term rental options.
Gielissen's North America division is headquartered in Flowery Branch, 35 miles north of Atlanta. Our 142,000-square-foot facility houses everything you need for your exhibit design, including engineering, fabrication, construction, and warehousing. We also provide rentals for a more sustainable option, which we encourage. We recently opened a location in Las Vegas, with a warehouse, to help our company expand even more in the future.
Join our team
If you are a proactive person with excellent organizational and communication skills, we want to hear from you! You can submit your resume and cover letter using the form below or by emailing them to info@gielissen.com. For questions, please contact Craig Hoffend at craig.hoffend@gielissen.com or +1 770 718 9282. We look forward to meeting you!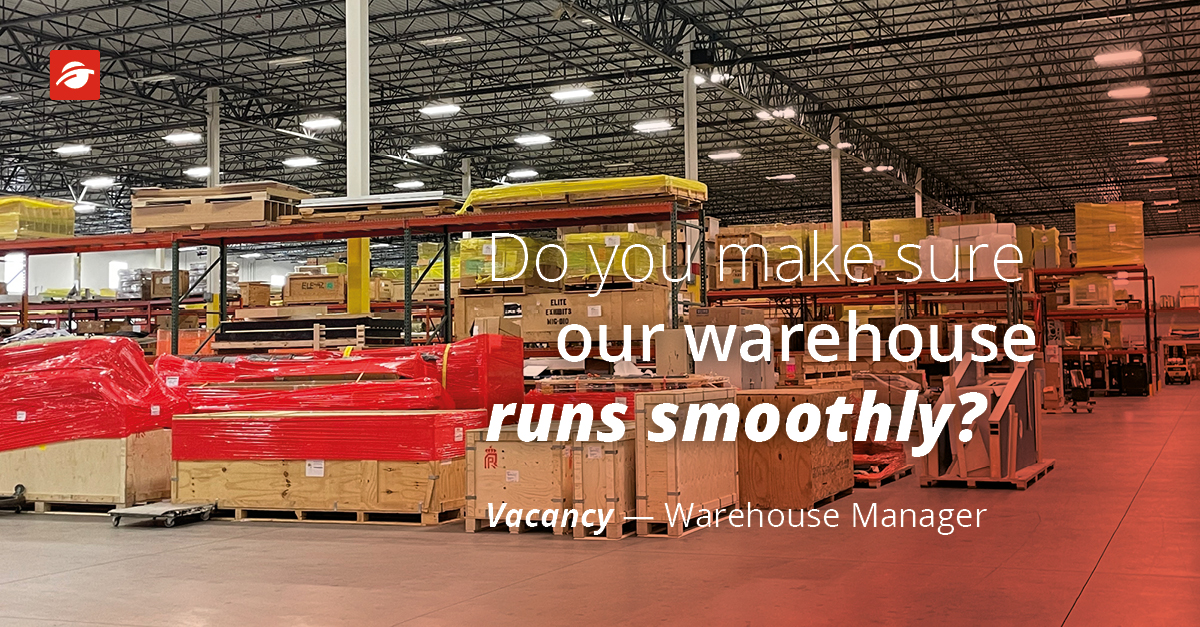 Apply now
For questions, please contact Craig Hoffend at craig.hoffend@gielissen.com or +1 770 718 9282.