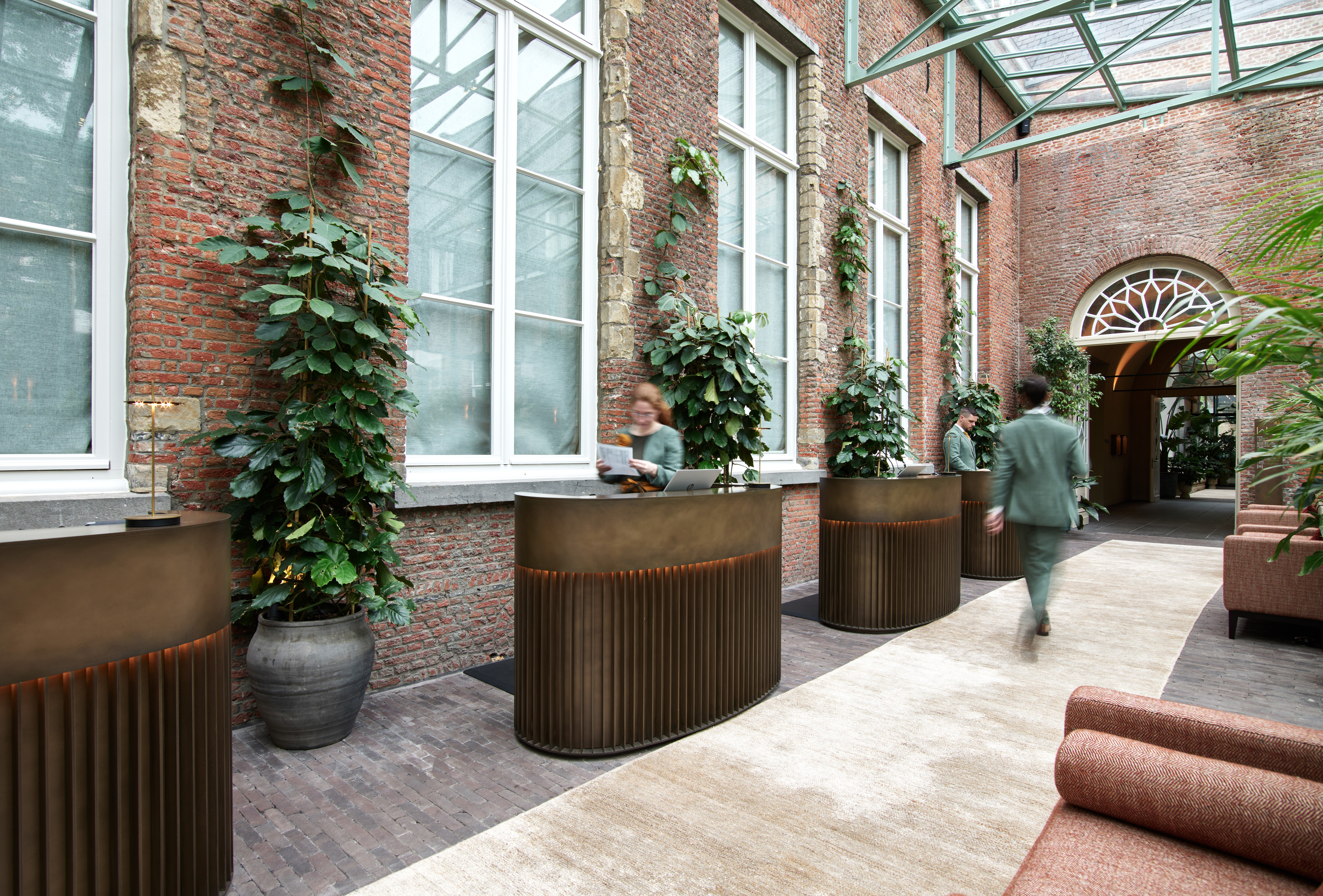 The challenge
Everything at Botanic Sanctuary Antwerp radiates luxury and well-being. Located in a historic monastery and listed building in the heart of Antwerp, this five-star superior hotel's ambition is to match the very best in the world. At that level, every single detail adds to the guest's experience. So our challenge was to create an interior design of outstanding class.
The concept
We unleashed our craftsmanship on the most exclusive materials imaginable for this project. The bar counter and wall finishes used for Henry's Bar are a great example. Together with the architect and the client, we set out to find the most beautiful materials Mother Earth can provide, resulting in two breathtakingly attractive creations.
The bar counter is a feast for the eyes with its onyx surface. A natural stone that combines earthy tones in a delightful patchwork. For the wall panels we used macassar ebony: an exclusive type of hardwood. The natural grain and warm colors of both materials give the room a luxurious and exclusive look.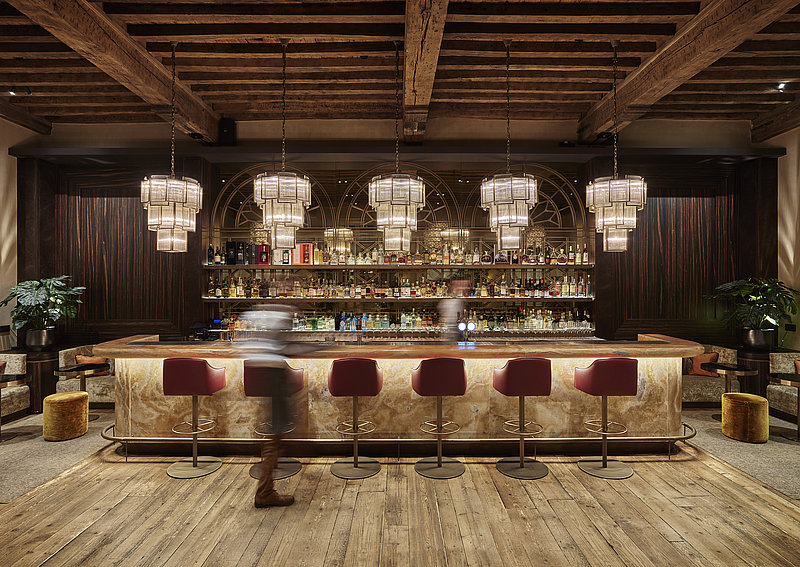 The result
In addition to Henry's Bar, we created permanent interior elements in five historic buildings. You know you are in a unique place as soon as you see the reception desks after entering the hotel. We reinforce that same feeling of uniqueness in the cabinet walls, decorative display cases and various counters. You'll also discover our craftsmanship in the library and wine cellar.
All these details make Botanic Sanctuary Antwerp a destination in itself, where guests marvel at its spectacular interior. The hotel is a source of stories. It managed to win three Michelin stars before the official opening. And the remodel process, which was completed in the spring of 2022, even led to a documentary series on TV. A world-class project.
Architects: Dieter vander Velpen Architects & AID Architecten Malle.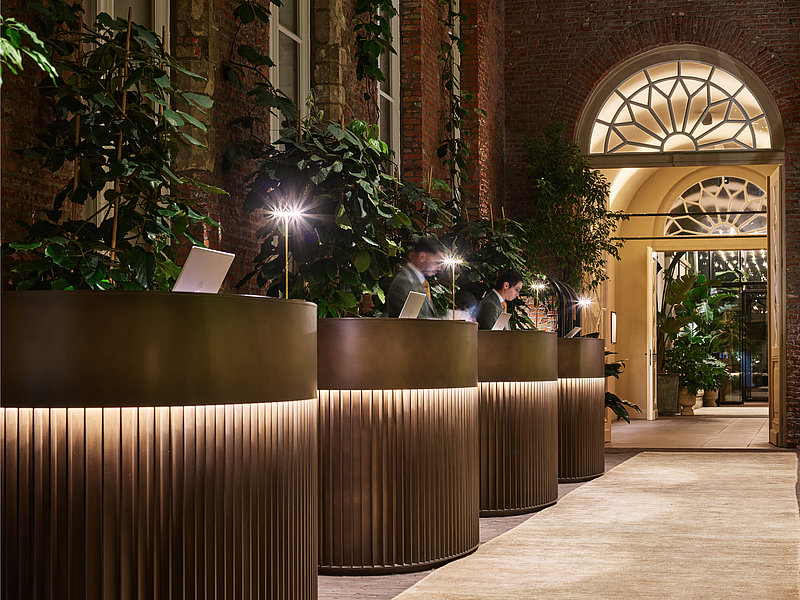 Entrance
Beautiful reception desks and a warm welcome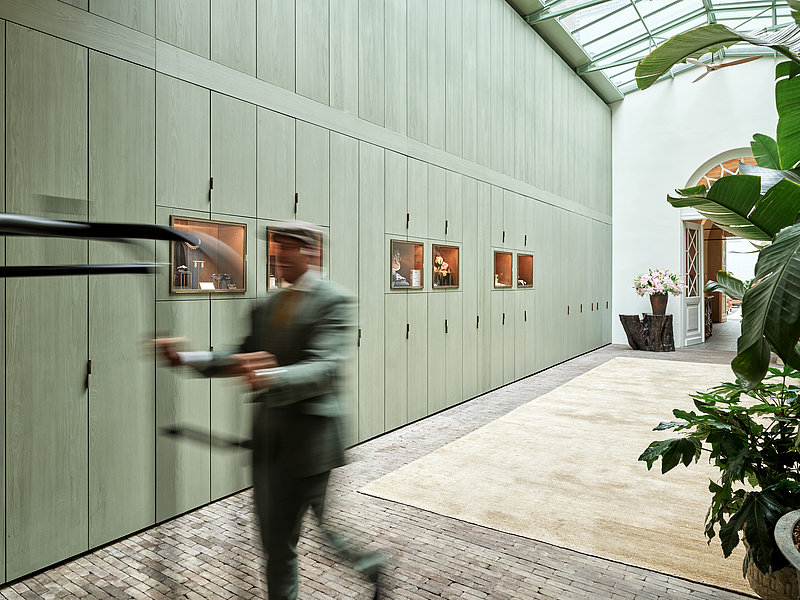 Entrance
Cabinet walls and decorative display cases set the tone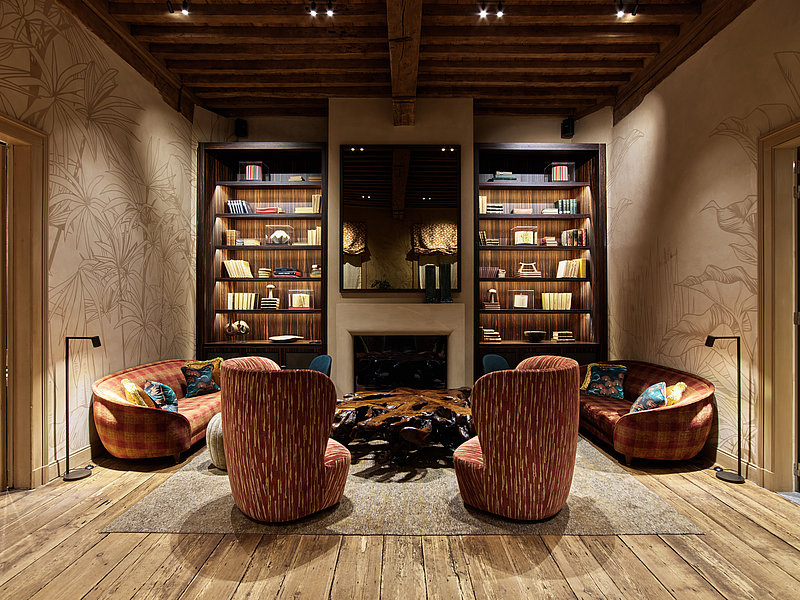 Library
A spacious retreat where you can immerse yourself in a book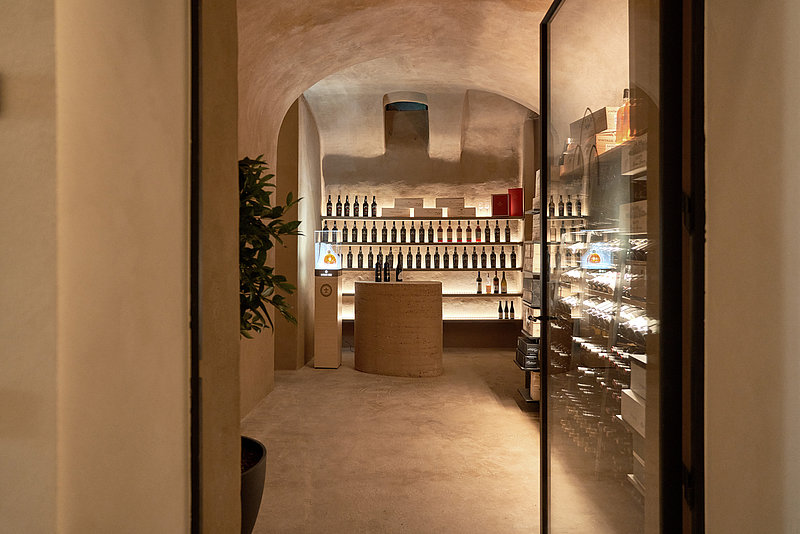 Wine cellar
A sanctuary for the best wines