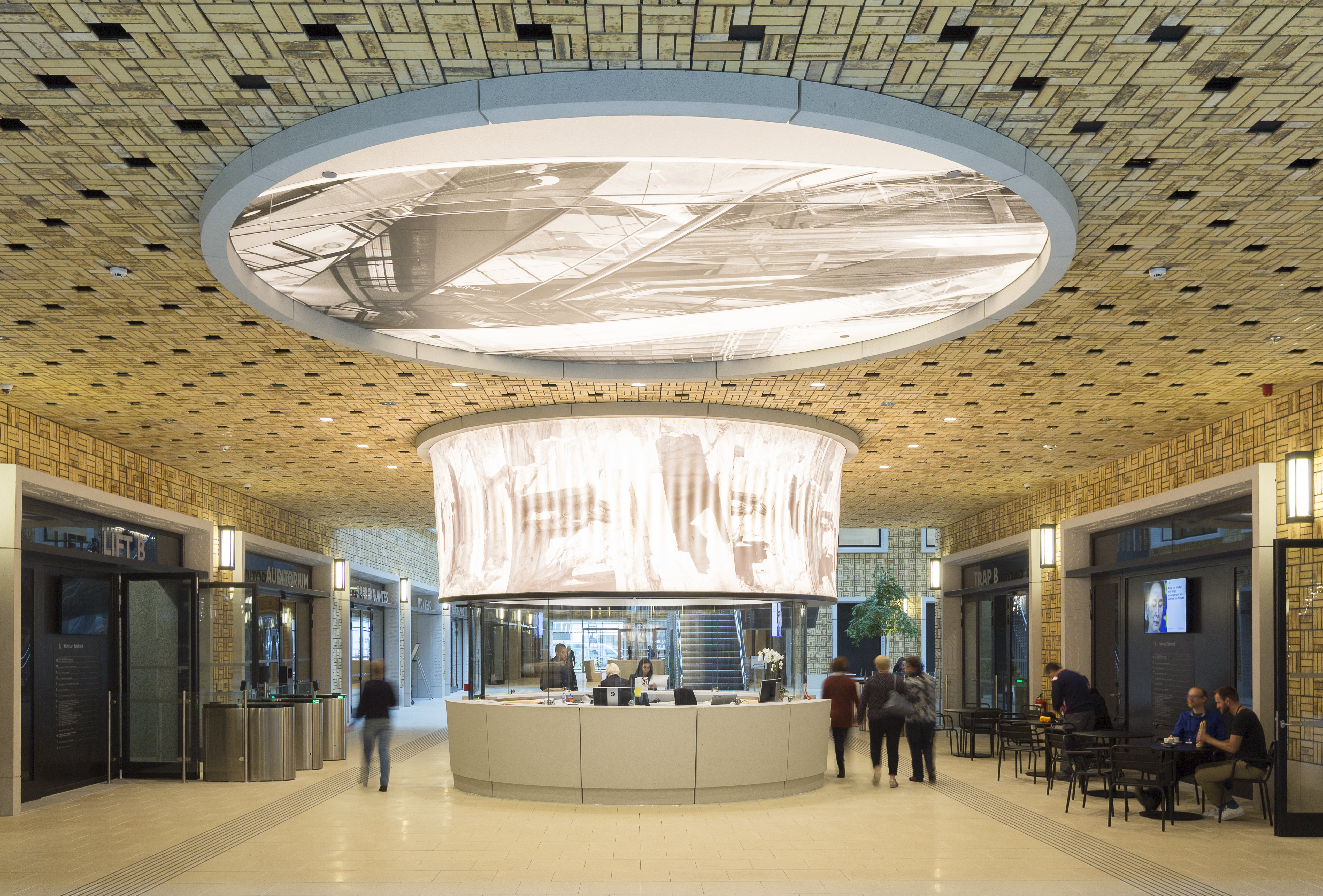 The challenge
Redevelopment of the Tour & Taxis area in Brussels in which old buildings have to be redeveloped and new properties built. The Extensa Group, specialised in building projects varying from residential properties to offices throughout Belgium and Luxembourg, was faced with this challenge. Together with Van Laere Algemene Aannemingen and the firm of architects Neutelings Riedijk, we collaborated on this challenge through the realisation of a multifunctional office building.
The concept
For many years, the Flemish government administration was accommodated in various rented offices in the area Noordwijk in Brussels. The building of the Herman Teirlinckgebouw provides a roof for the Flemish government administration. It is situated adjacent to the Tour & Taxis canal. An area that is one of the last large-scale development locations in the heart of Brussels. This site of more than 30 hectares and a 9-hectare park will continue to develop in the coming years, eventually becoming an established residential and work environment.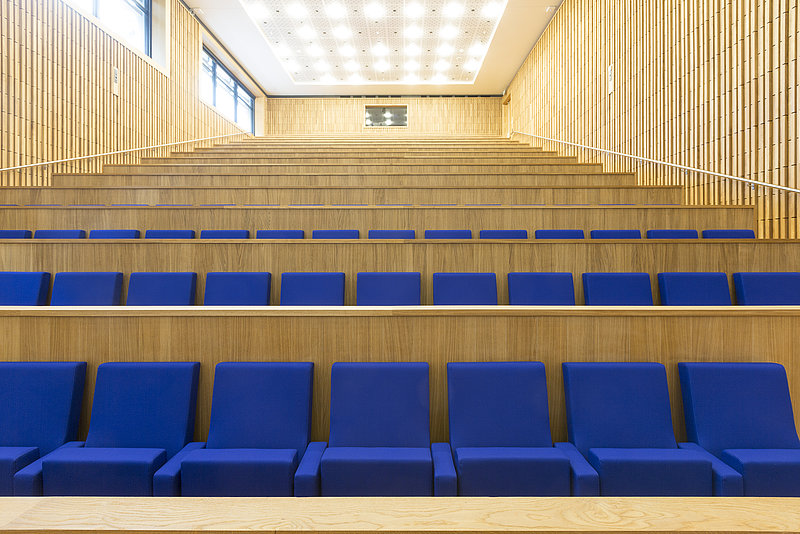 The result
A prominent building with a high-end finish and a welcoming appearance. This is not just the new residence for the Flemish Government Administration, but also a place where, on the first floor, various hospitality and pavement cafes have manifested themselves.
Care, preparation and work went into executing the client wishes to the letter. Tight and short deadlines did not impede a fantastic result.
The use of oak, typical of Neutelings Riedijk designs, was interpreted by us in the design of the interior of the new building, the offices, the public entrance area, the sandwich bar and restaurant. But the central round reception desk in the public area was also finished with vertical oak planks to ensure that everything was in perfect harmony.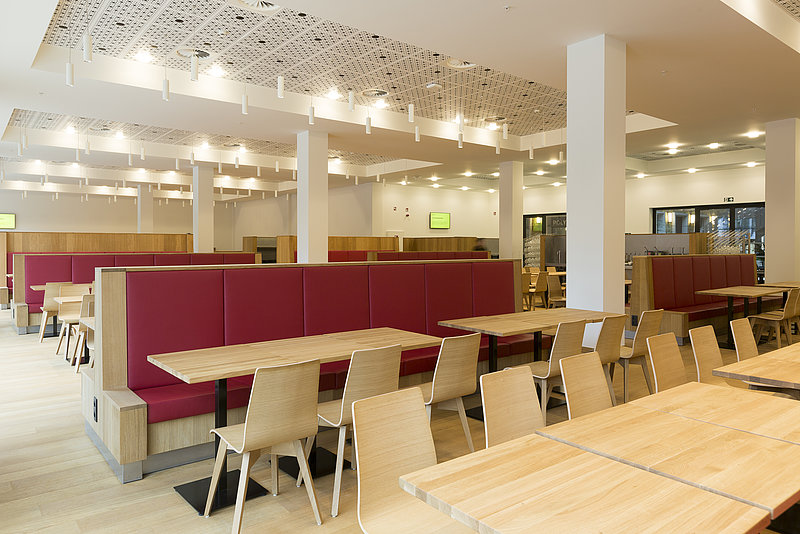 Extensa Group
[Translate to English:]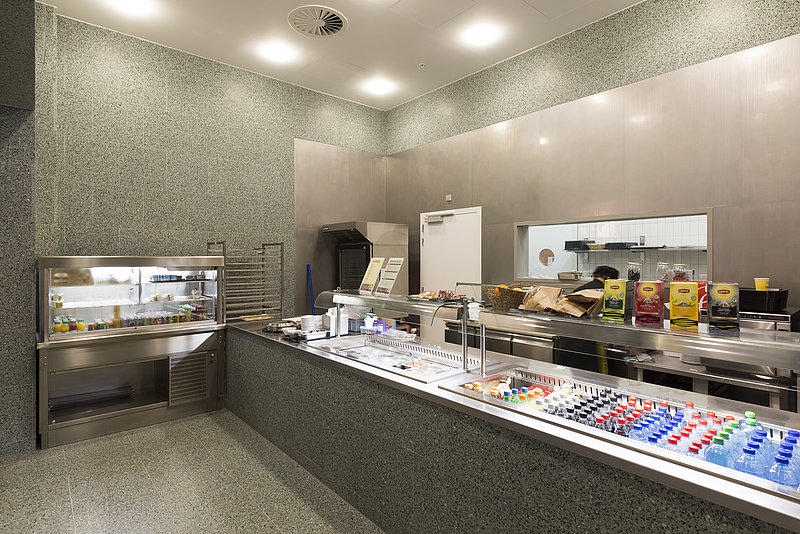 Extensa Group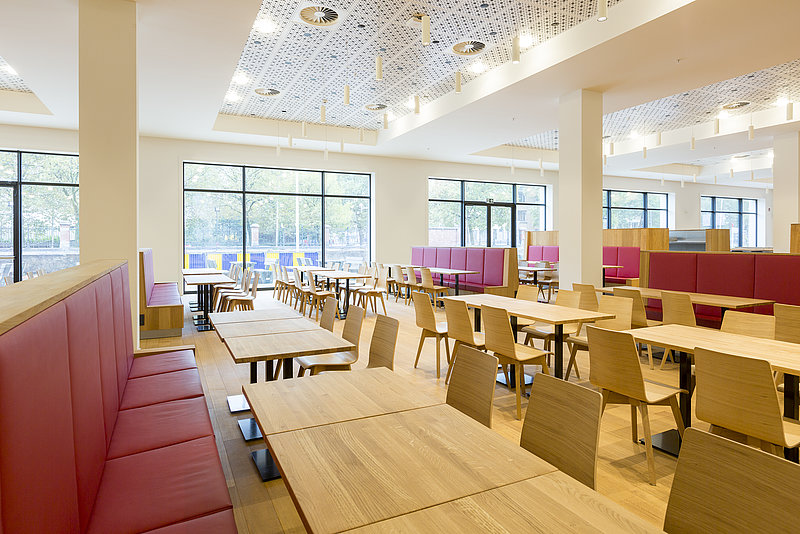 Extensa Group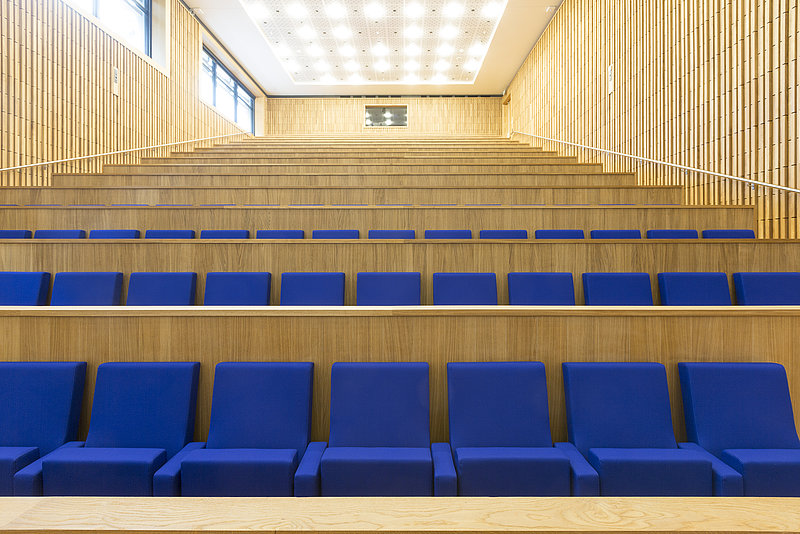 Extensa Group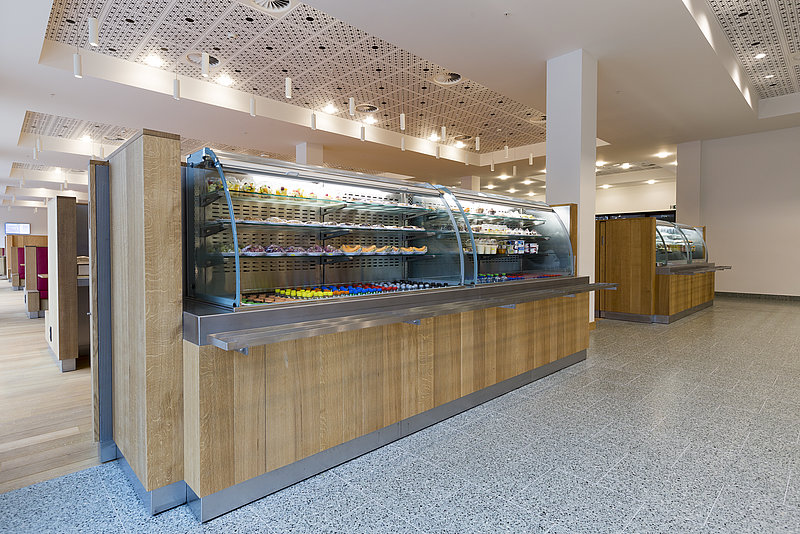 Extensa Group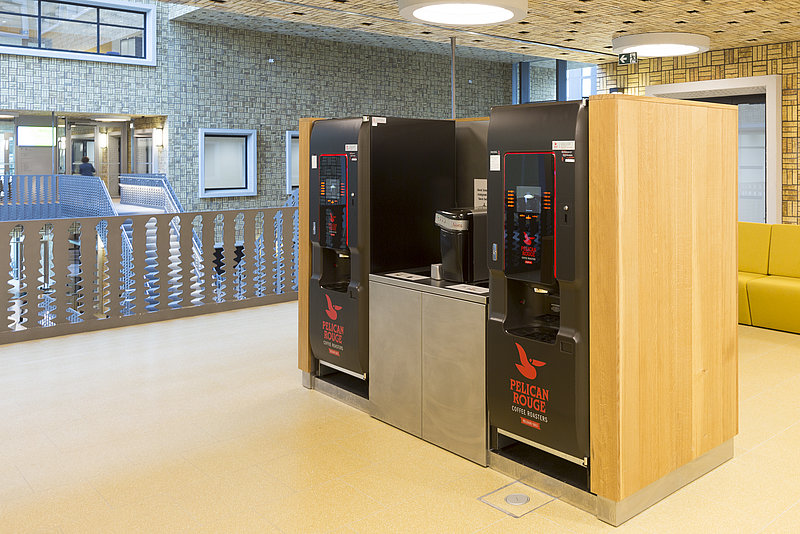 Extensa Group