The challenge
Salesforce wants to share its vision of the technology landscape and how its products can contribute here through taking its global community on a World Tour. Corporate Events like these involve many stakeholders who need to embody discipline, optimum flexibility and teamwork.
Trust, the basis for a successful collaboration
The years of intensive collaboration with client T3Expo and all the parties involved within the ecosystem ensure great mutual trust. And it really is essential: with extremely challenging deadlines and last-minute changes, it is important to be able to change tack rapidly.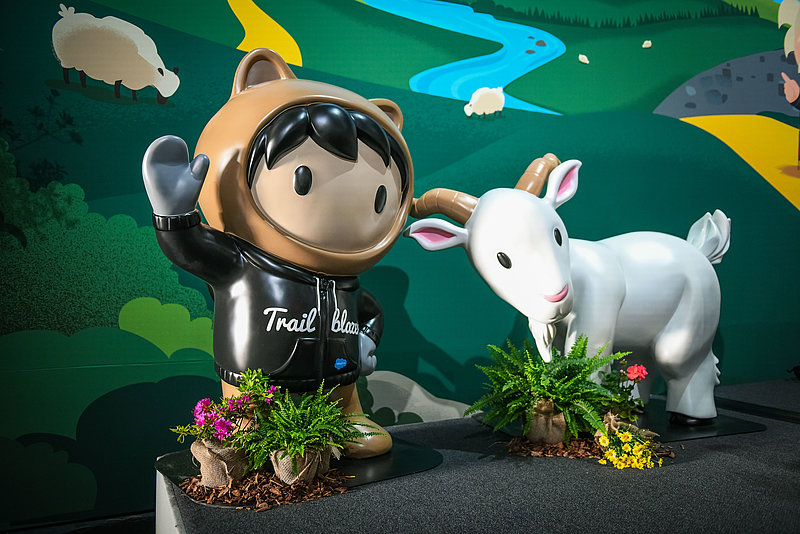 The result
A complete brand experience with something for every tech lover, from keynotes and breakout rooms to an exhibition and executive experience. A perfect example of the strength of trust and teamwork.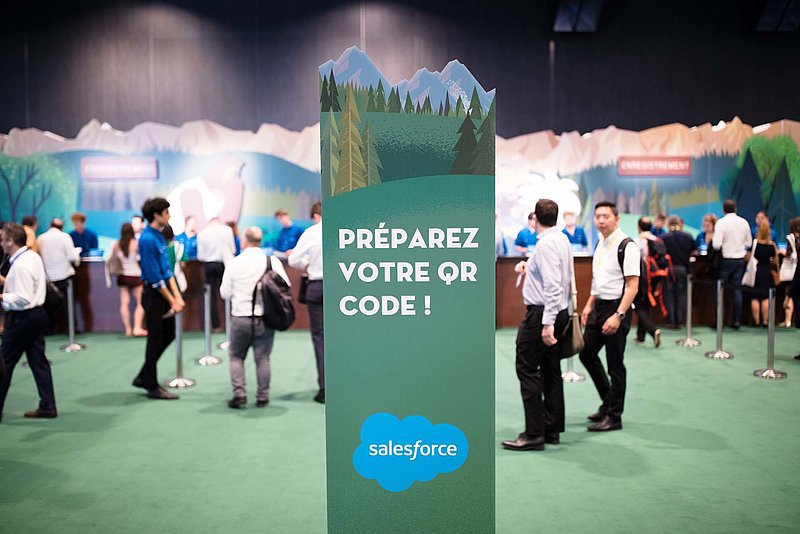 Salesforce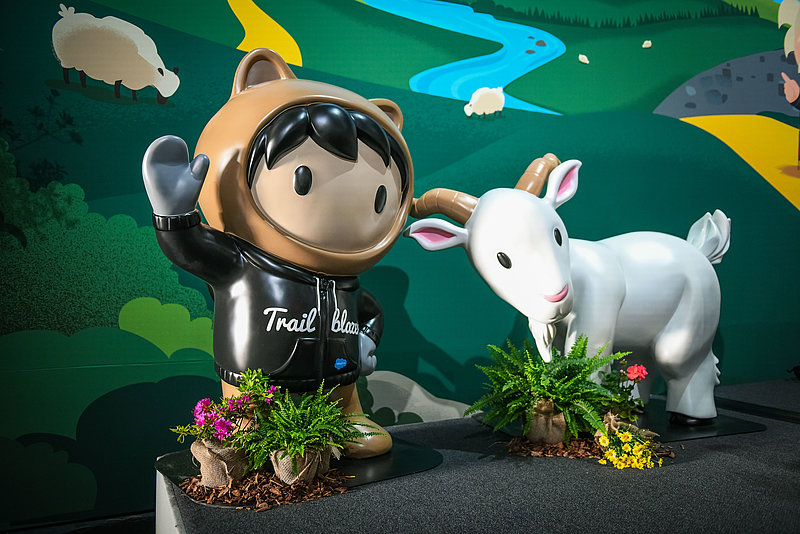 Salesforce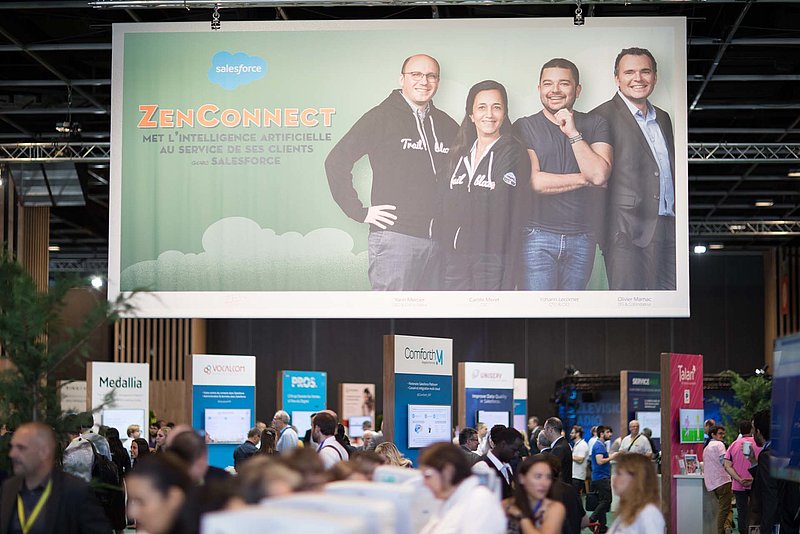 Salesforce