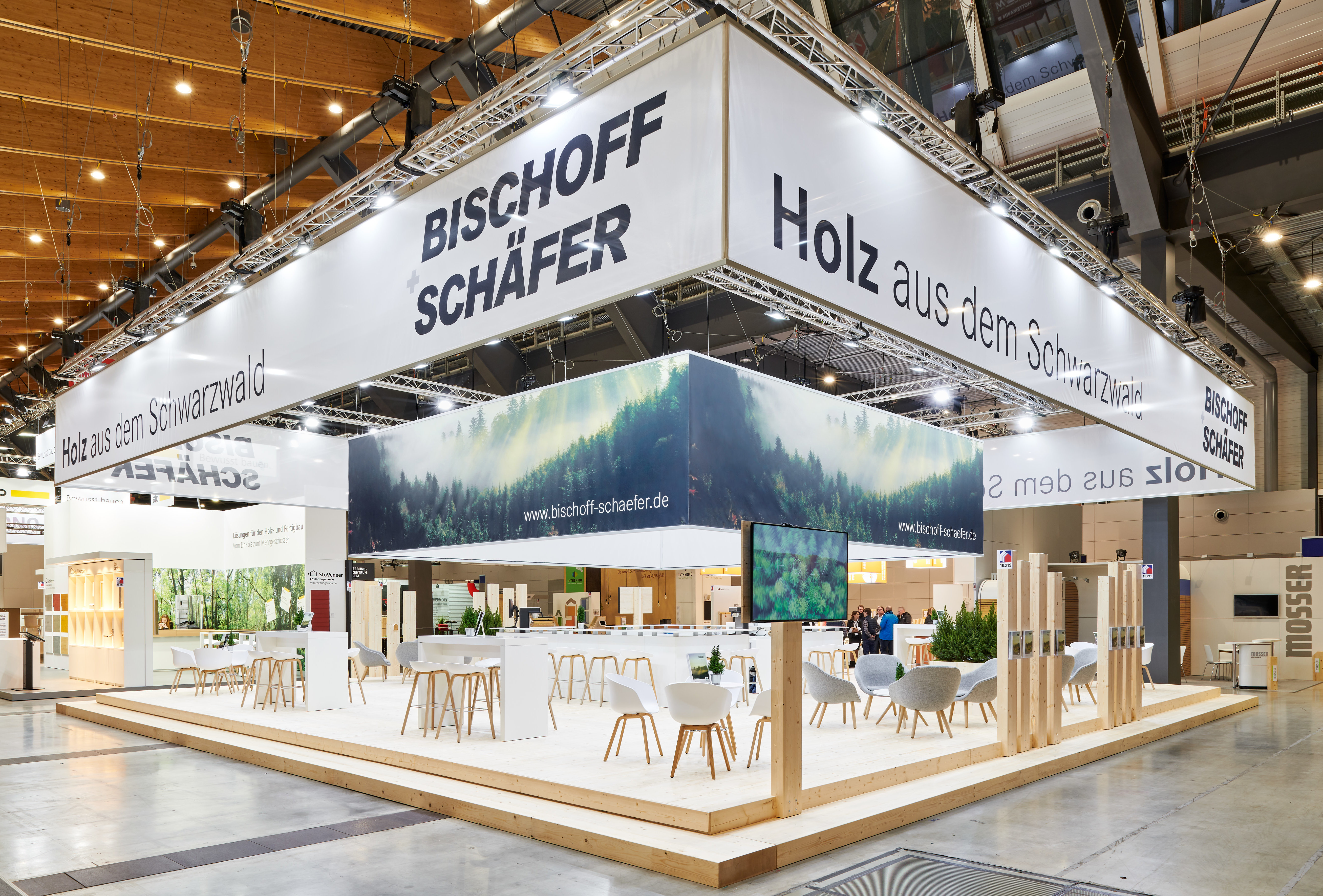 The challenge
The name BISCHOFF + SCHÄFER is inextricably linked to the material wood. Established as a sawmill 150 years ago, the traditional company has developed into a future-proof timber trading company, processing timber, and supplying timber for trade, timber construction and the building industry.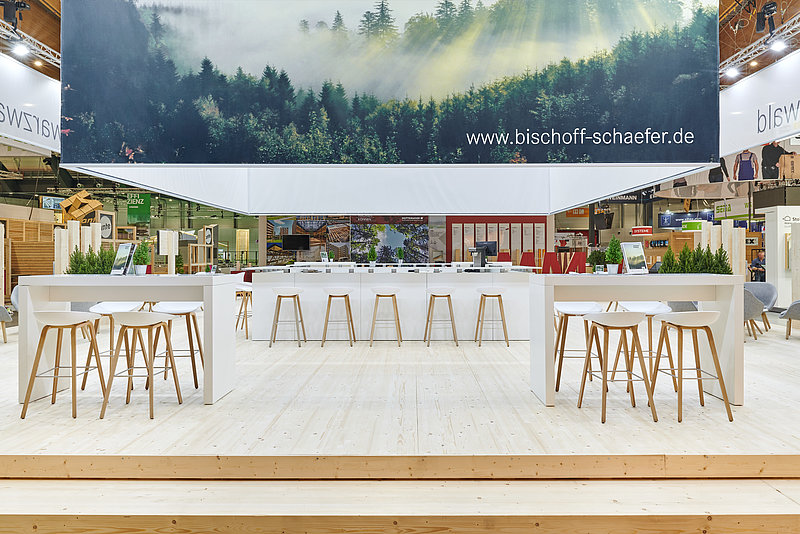 The concept
The 225 m2 exhibition stand at DACH + HOLZ International Stuttgart, the leading European trade exhibition for timber construction and roofing, features a walkable stage with tables and comfortable chairs, where visitors and stand holders can meet and chat in a relaxed atmosphere. The forest motif on the prominent banners creates a Black Forest look. Floating from the ceiling over the chairs, they attract the visitors' attention from afar, tying the romance of nature to modern exhibition communication.
The Result
The traditional company's composure invites relaxed conversations, thanking its visitors for 150 years of customer loyalty and, at the same time, leading the way towards customer retention in the future.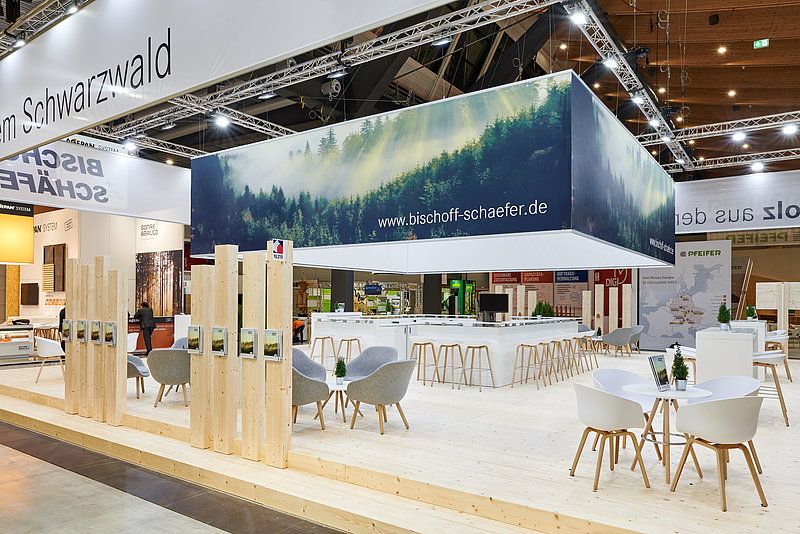 Bischoff+Schäfer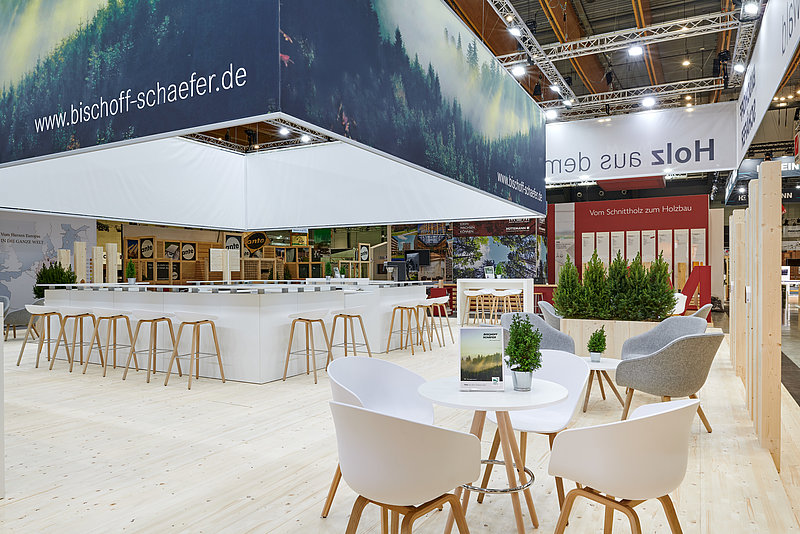 Bischoff+Schäfer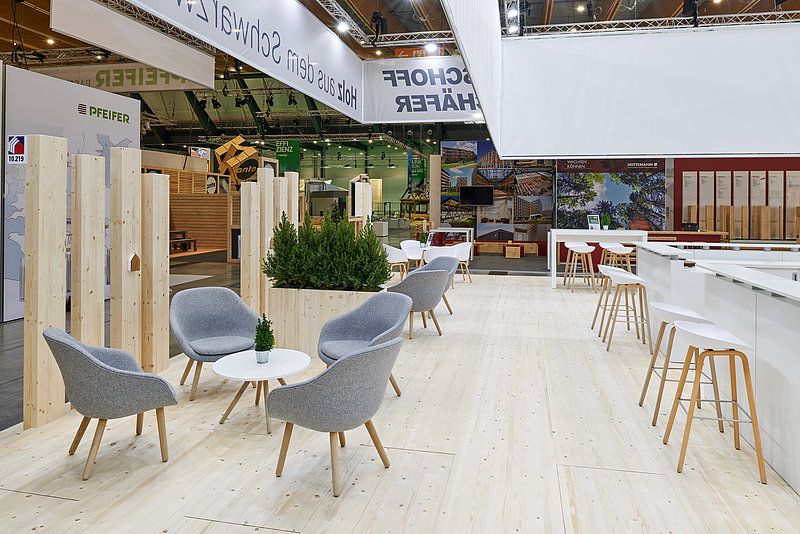 Bischoff+Schäfer