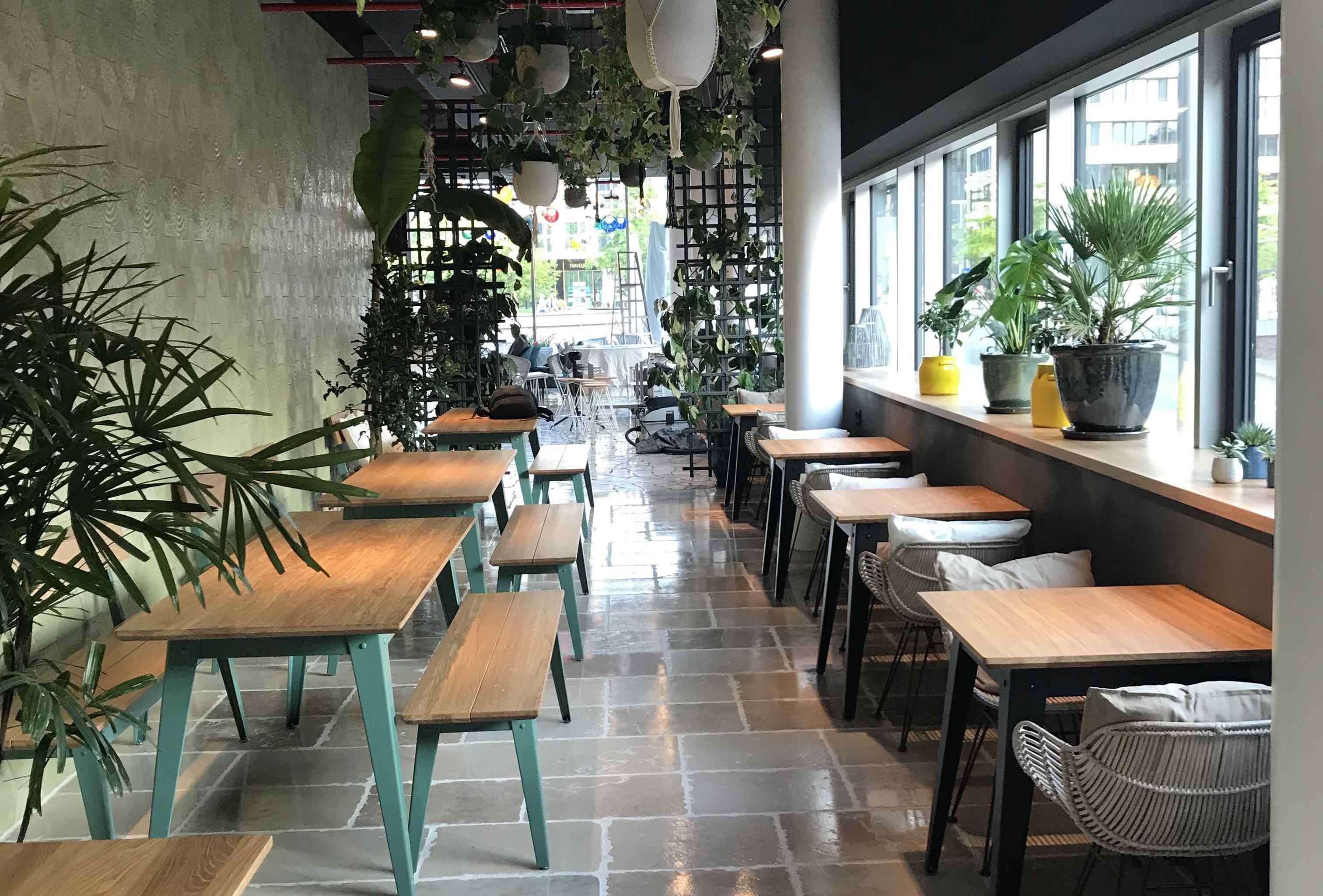 The Challenge
Fastfood restaurant. That sounds like burgers and fries in an uncomfortable, modular restaurant setting. But there are other forms of fast food: healthy, fresh and incredibly tasty. Like the meals served by Picnic in Hamburg HafenCity. Gielissen designed this interior with the intention of making guests feel as though they are enjoying a sunny break in the park.
The concept
An interior that also reflects the food offered by the Bistro: light-hearted, full of taste, with details anc ingredients of exquisite quality - without showy effects. Beautifully crafted, relief tiles in Gaudí style on the floor and seasoned olive wood boards as an eyecatcher on the wall. The polygonal pattern used for the floor tiles is reminiscent of Italian ice cream parlours of the 1950s. Mouthblown vases from Spain reflect light from the Bocci lamps and bathe the room in a warm, tasteful glow. Say Hello to sophistication in modern shop fitting.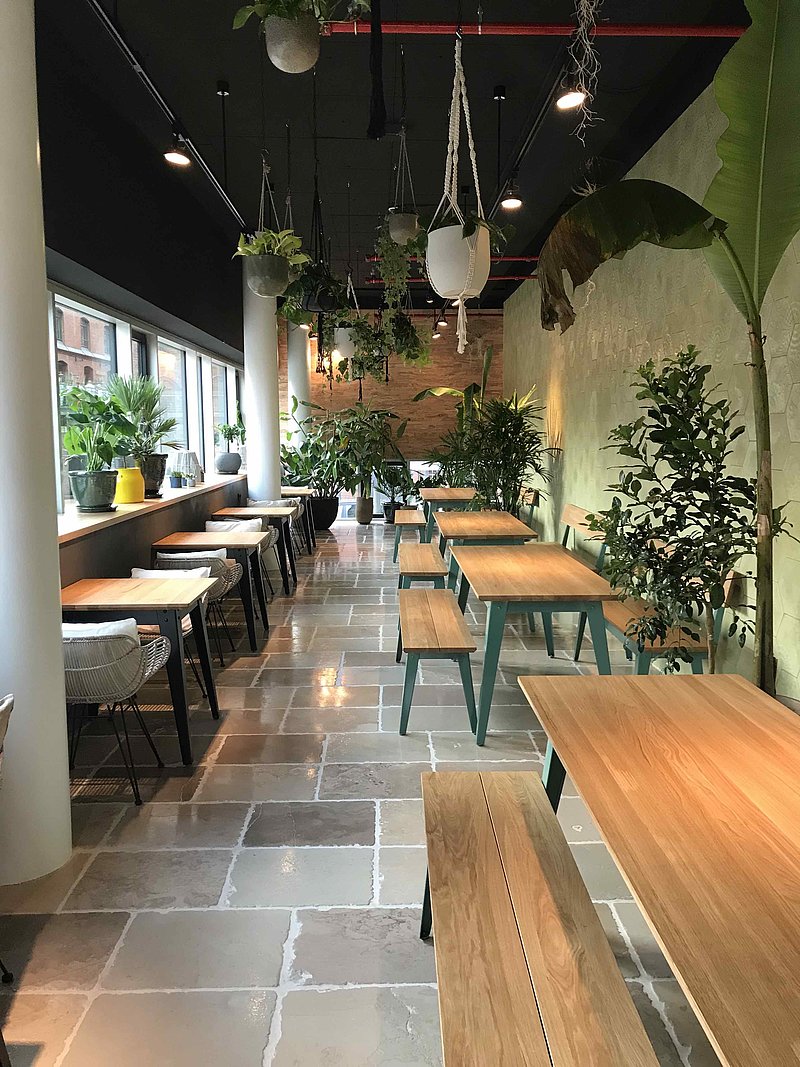 Our services
Scope of work as the general contractor: project management, design of the technical equipment in the building, lighting design, structural strength, floor coverings, drywall construction, ventilation system and air purification & filtration, electrical systems, sanitary fittings and plumbing, kitchen installation, furnishings.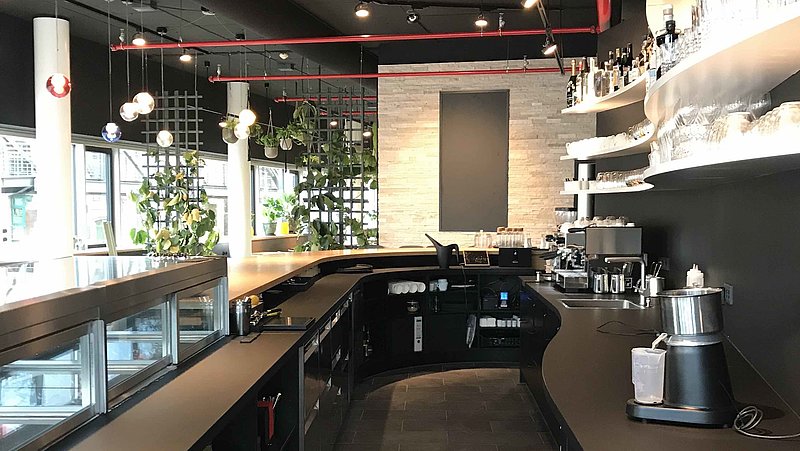 Bistro Picnic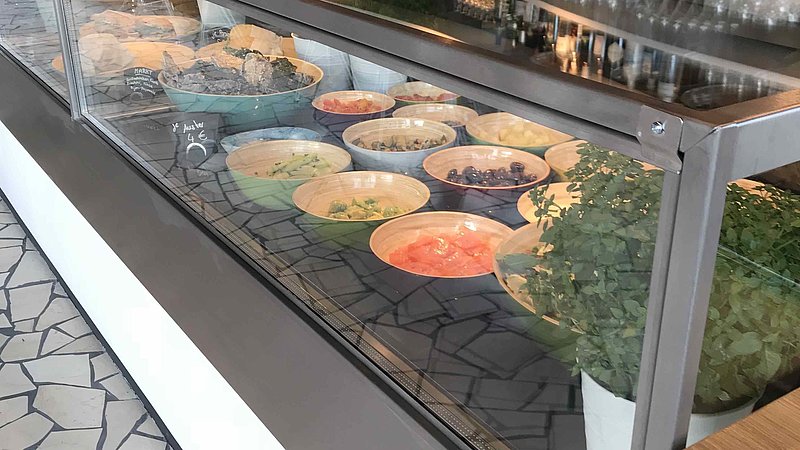 Bistro Picnic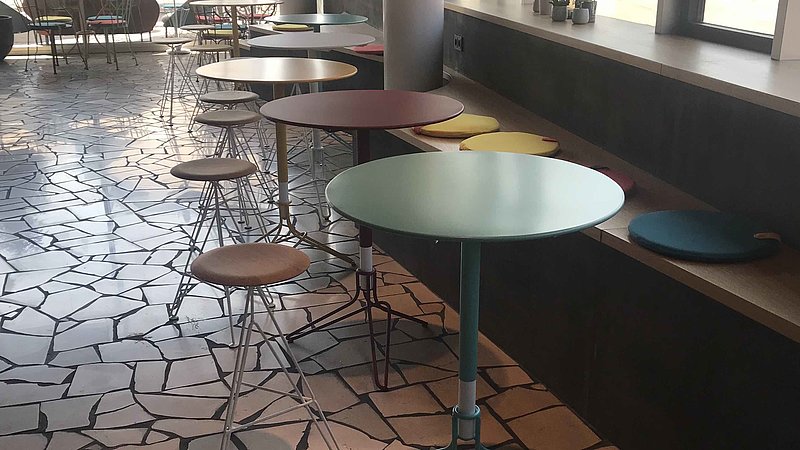 Bistro Picnic