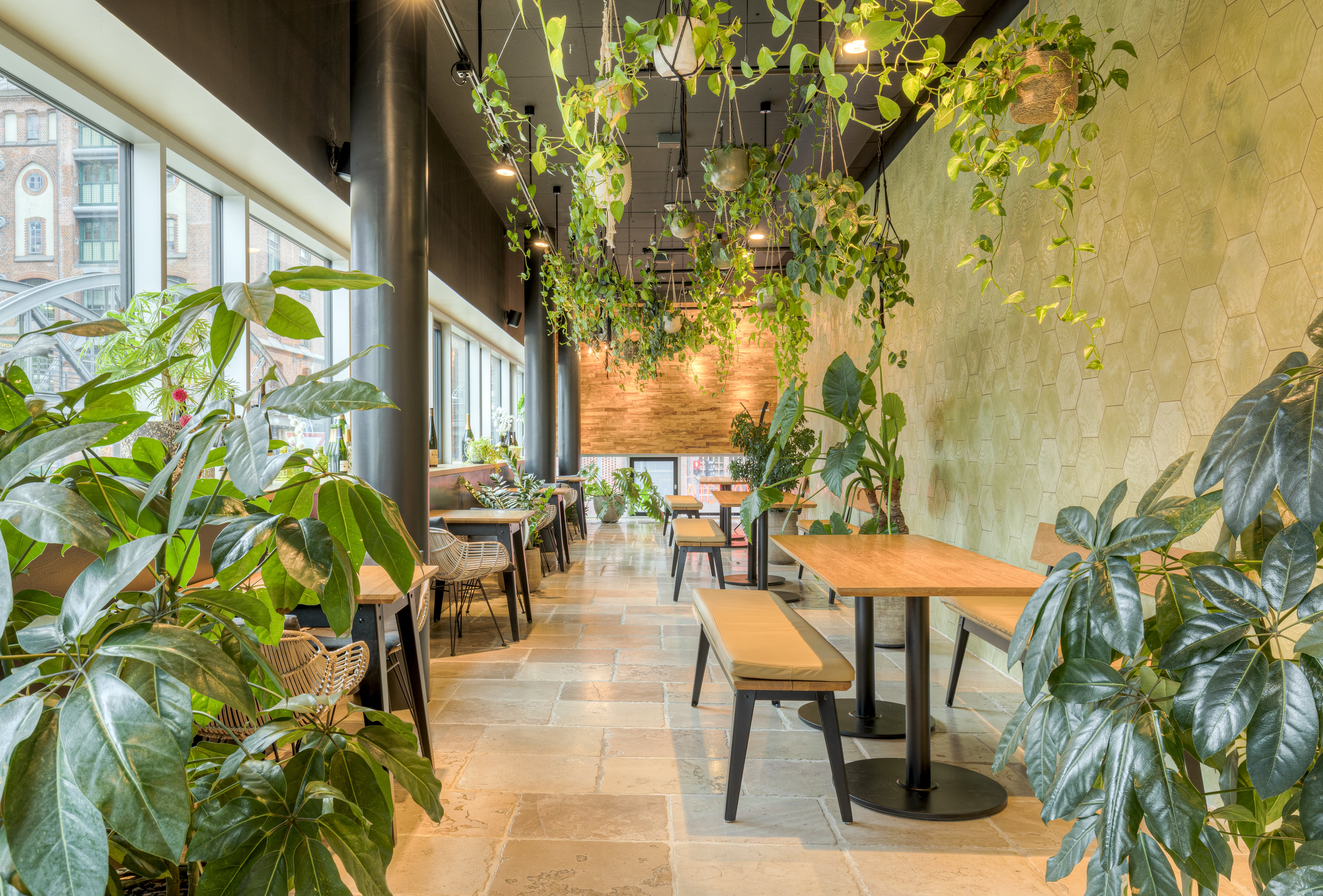 The challenge
Do the words 'tapas bar' put you in the mood for relaxing on the Mediterranean? This is certainly the case in pan con tomate at Hamburg's Hafencity. Gielissen has designed the interior so that guests feel like they're enjoying a midday break somewhere warm and sunny.

The concept
The interior design at pan con tomate also makes this tapas bar unique. Tastefully light and airy, with exquisite quality details and no flashy effects, the floor is covered with high-quality Gaudi-style ceramic tiles, with eye-catching real olive wood parquet on the walls. The polygonal floor tile design is an homage to the Italian ice cream parlours of the 1950s. Hand-blown vases from Spain catch light from the Bocci lamps, bathing the space in a warm, tasteful atmosphere. All of this adds a welcome touch of refinement to the contemporary interior.
Our services
As the general contractor, we provide the following services: project management, technical building equipment planning, lighting design, statics, floor coverings, dry construction, ventilation technology/air purification, electrical installation, plumbing, kitchen installation, furnishings, etc.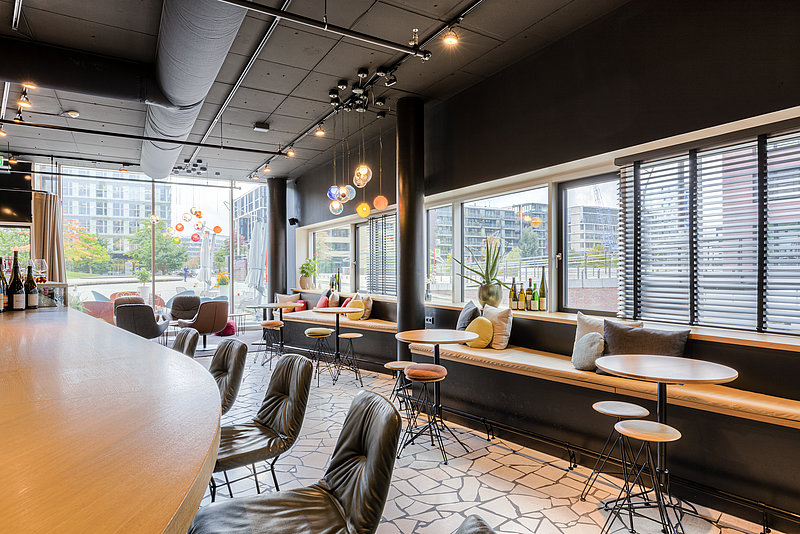 pan con tomate