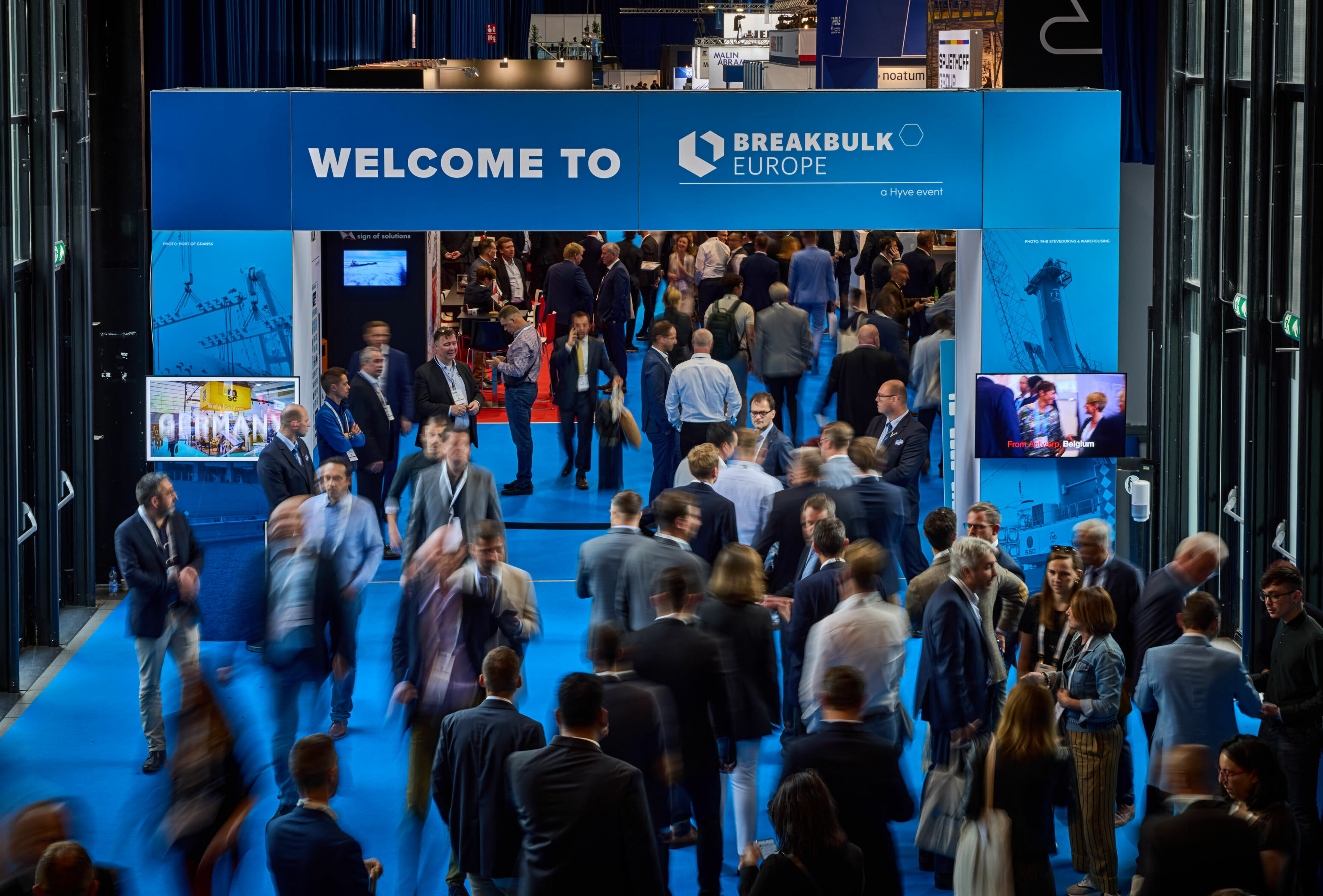 Breakbulk Europe is the premier event for the project cargo and breakbulk industry, and we are honored to be part of its success since 2012. As general contractor, our team takes care of the complete exhibitor handling and show logistics, working closely with organizer Hyve to ensure a smooth experience for all.
The challenge
In 2022, after a forced absence of two years, we were thrilled to partner again with Hyve for a brand new edition. This time in a new venue for Breakbulk Europe: Rotterdam Ahoy. The challenge was to create an event that would feel like 'business as usual' for both participants and visitors, whilst also taking into account the possibly limited budgets of many participants.
The concept
A plan of action was swiftly devised with input from all partners involved. The aim was to maintain the same pricing for participants as in 2019, the last year the fair had taken place, thus keeping the participation barrier as low as possible. In addition, we included the Breakbulk Europe corporate identity in all designs for the special areas, so that everyone could immerse themselves in the world of Breakbulk upon entering.
The result
Together with the operations team of Hyve and Rotterdam Ahoy, and all our partners, we pulled off a show that was bigger and better attended than the 2019 edition. 'This was probably the best Breakbulk Europe ever', said Uliana Zeleni, Senior Operations Manager at Hyve. 'We received incredible feedback from all the team members and exhibitors.' And the cherry on top? An increased customer satisfaction (Net Promoter Score) among both exhibitors and visitors.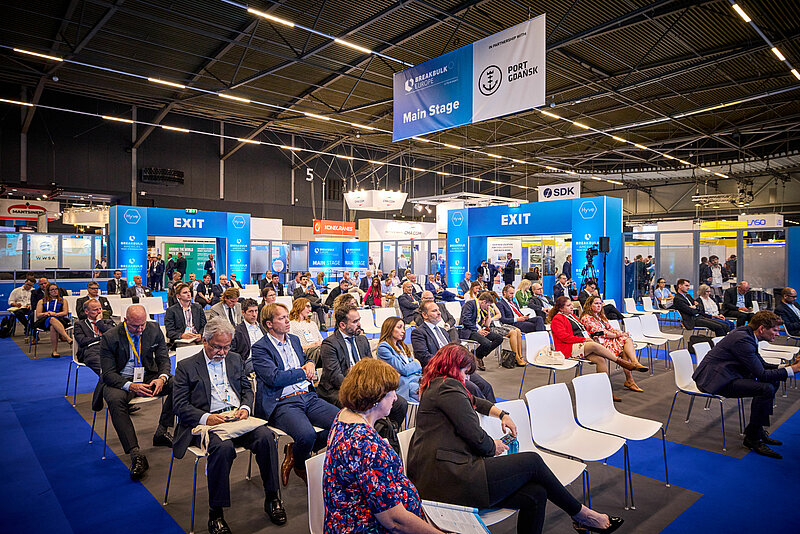 Corporate identity
We incorporated the Breakbulk Europe identity in all 17 special areas.