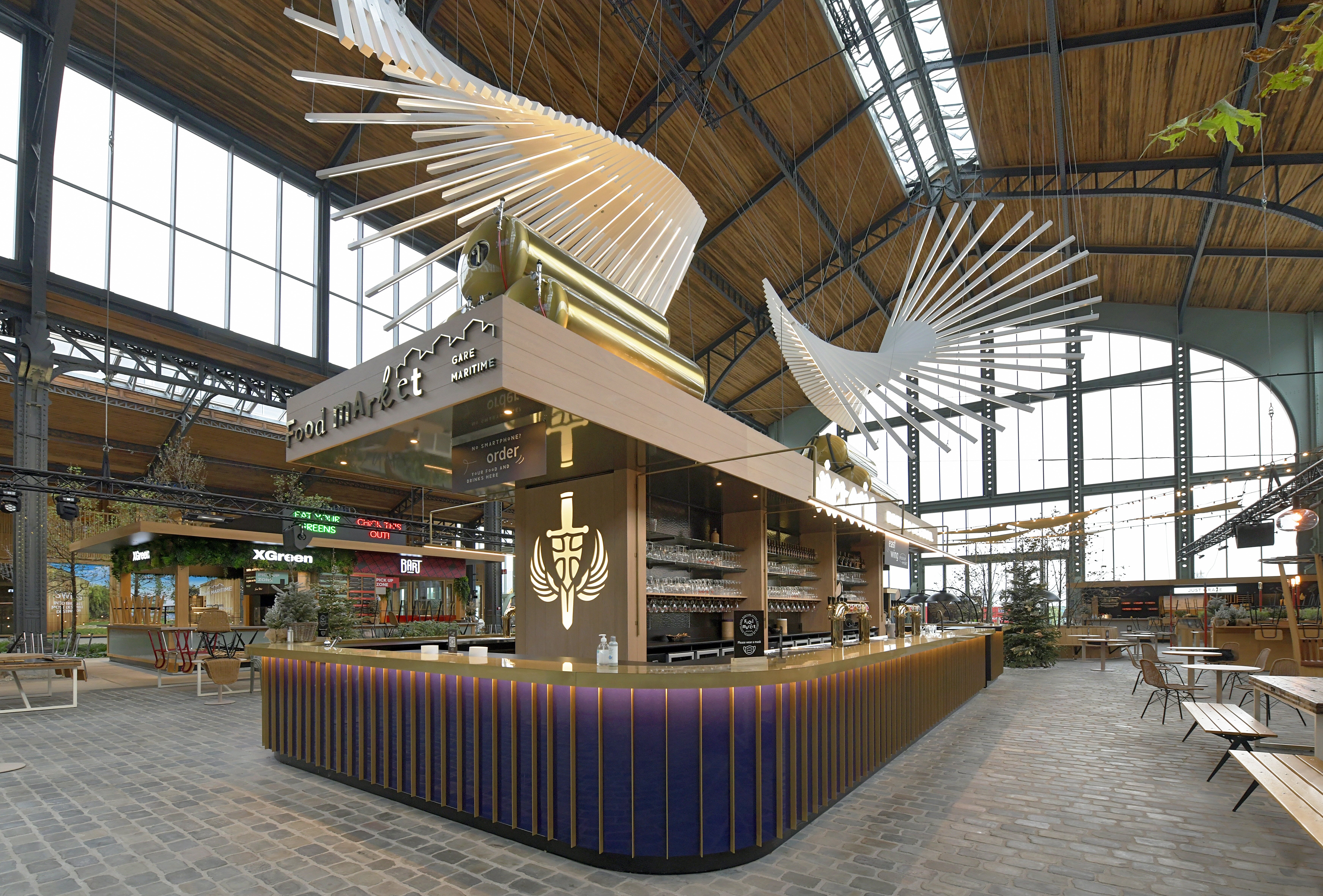 A one-way ticket to Gare Maritime, please. What was once one of Europe's largest freight stations, is now the effervescent hotspot in Brussels. Over the last few years, the architectural heritage site enjoyed a prize-winning make-over. We provided the grand finale: a tasteful food market.
The challenge
Ten innovative street food concepts and an eye-catching central bar, in the heart of one of the most breathtaking halls in Belgium. It was a no-brainer that we were going to create something extra special here. There were plans, but they were not practical in terms of budget and time frame. So it was down to us to find a cost-effective solution and realize it within the constraints of the small window.
The concept
Our engineers set to work enthusiastically with the client. We designed a well-thought-out and sturdy metal structure, clad with timber panels. Sustainable, so that it will withstand at least 20 years of knocks and scuffs. We immediately built a mock-up and invited our clients to come and experience it in the flesh. This allowed for the design to be perfected without us losing pace.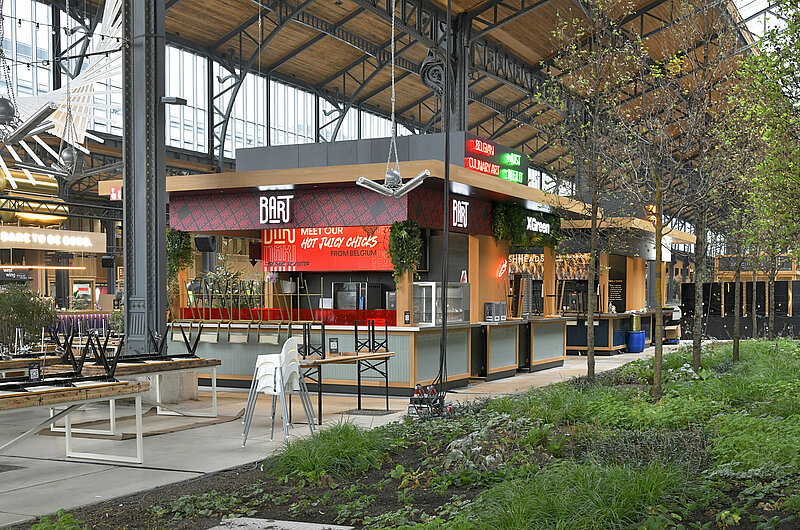 The result
While the revitalization of Gare Maritime was crowned with one prize after another, we realized a food market at breakneck speed: eight awesome food points and an eye-catching central bar. Flexible and easy to disassemble, ready for the future in which every day can be different. With smart engineering and budget-friendly solutions, the construction process was symbolic for the iconic venue itself: a hub where ideas move full steam ahead.
This revitalization was commissioned by Nextensa and realized by Neutelings-Riedijk in cooperation with Bureau Bouwtechniek.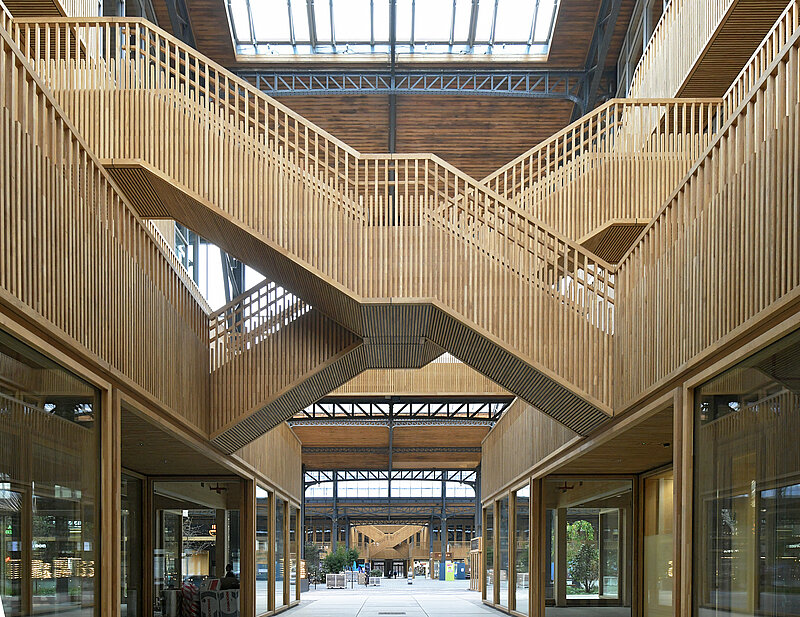 Sustainability
Gare Maritime was designed based on circular building principles.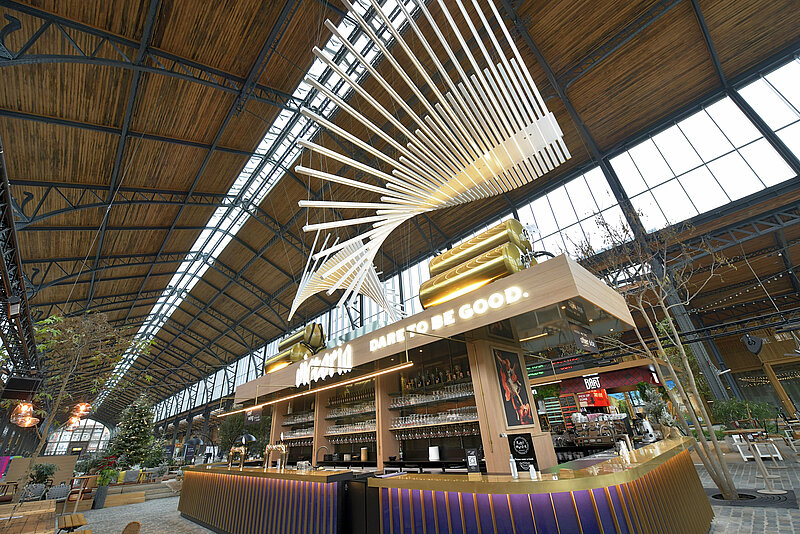 Victoria Bar
The central bar at the heart of the food market.