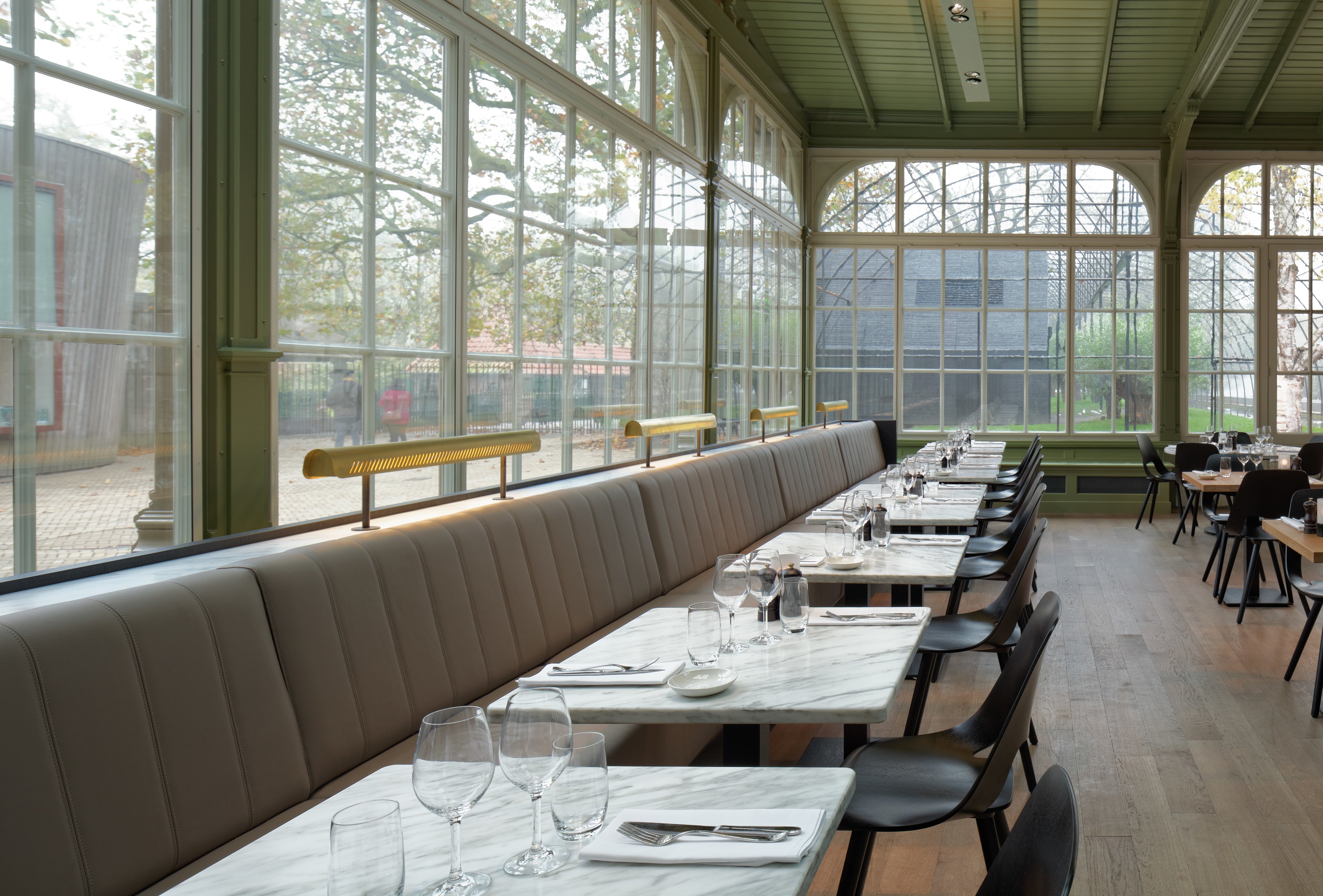 The challenge
Transforming the winter garden into a green oasis of light, a meeting place for young and old, in a contemporary and yet classical setting, where inside also becomes outside.
The area around ARTIS zoo is a beautifully green and tranquil environment, perfect for relaxing. A dream location for the entrepreneurs behind the café restaurants Dauphine and Amsterdam, who thought of the "De Plantage" concept together with Studio Linse and ARTIS.
The concept
Studio Linse developed a modern and contemporary look for the restaurant which is open and inviting. The space serves as a place for encounters, work, studying or a place where you can grab a table for a drink. A hotspot for both young and old in a unique 19th-century timber conservatory, finished on the inside with natural materials like marble and solid oak.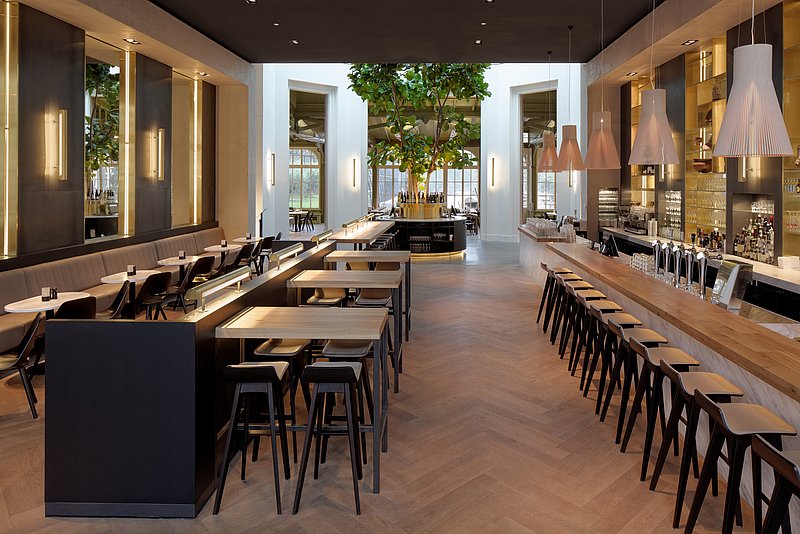 The result
A monumental space with a fresh, calm and at the same time energizing look and feel that is such an excellent match with the surroundings.
We took care of the custom-made furniture and the wall finishes. In this collaboration, the client selected the marble, which was incorporated in the tables, and supplied the leather that we used for the seating. Pieces of stone were also incorporated in the tabletops and crockery storage furniture worktops.
De Plantage, a popular spot to enjoy life. With a delightful drink or snack against the backdrop of the sound of birds from the nearby aviary.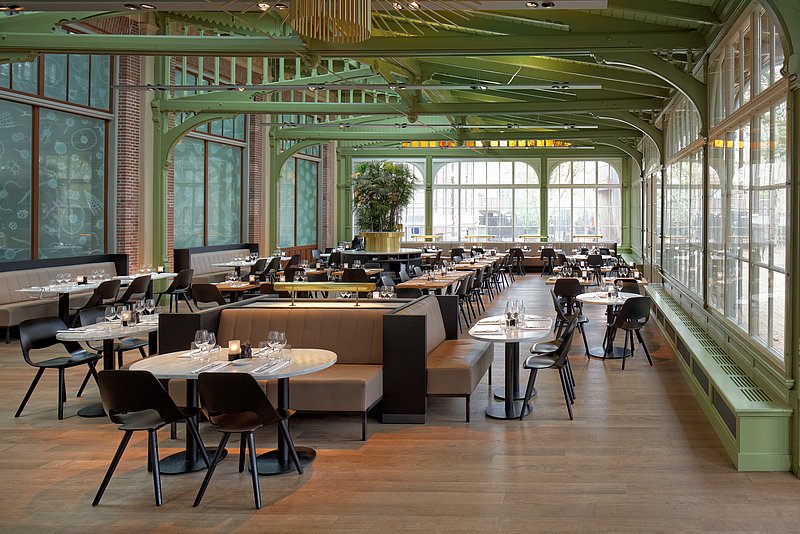 De Plantage
[Translate to English:]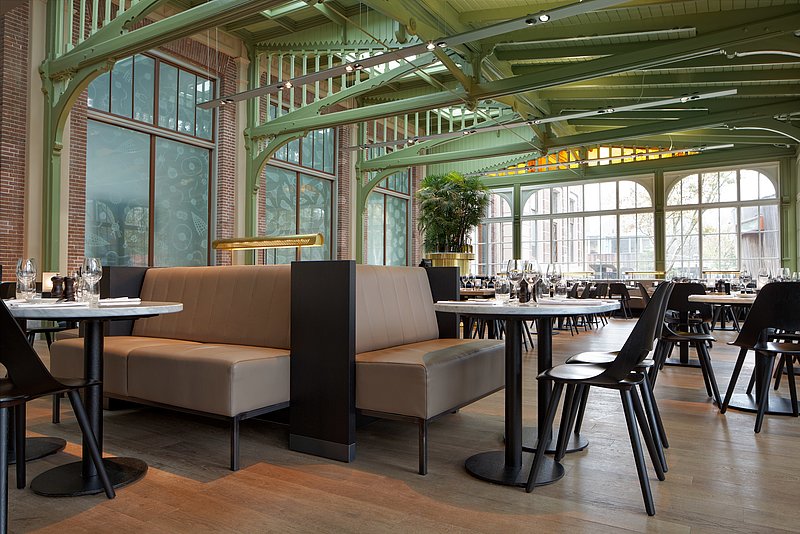 De Plantage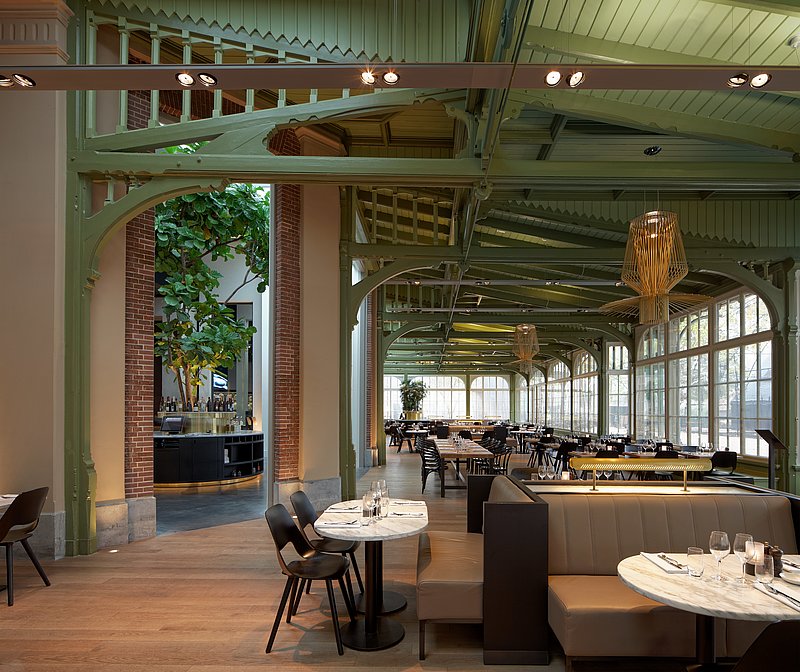 De Plantage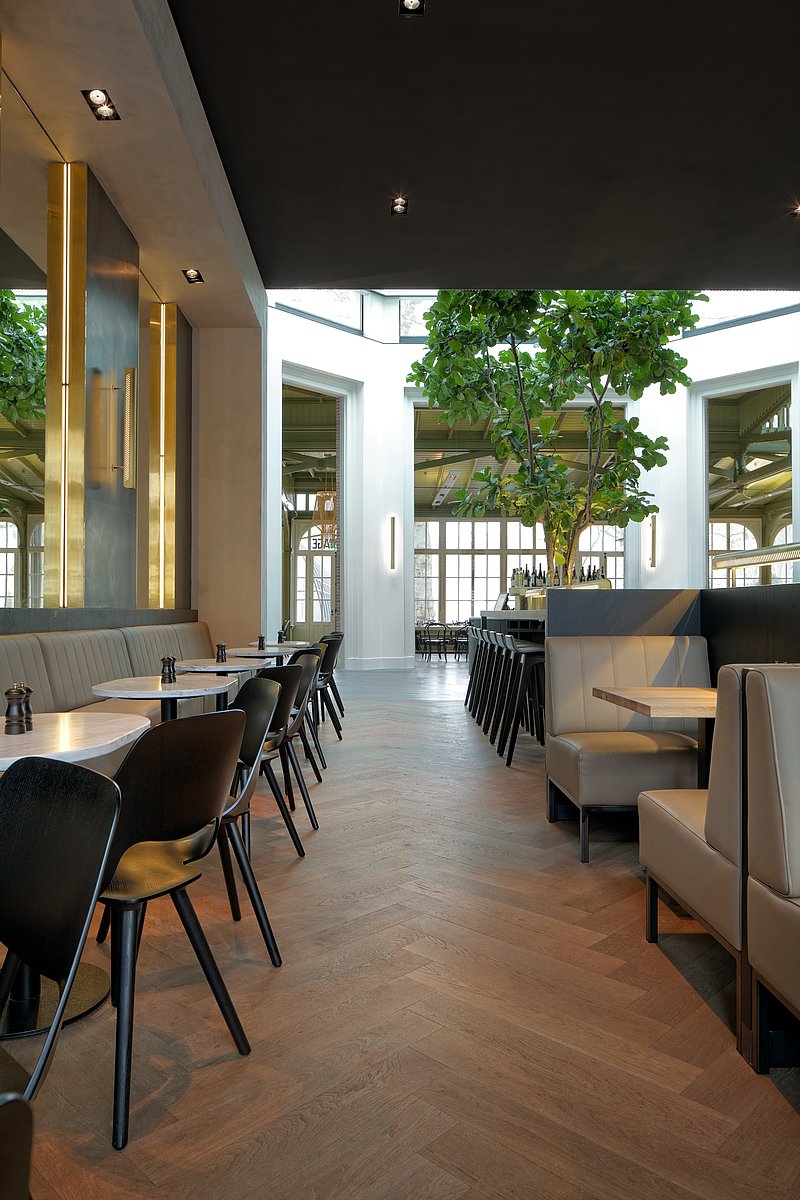 De Plantage