The challenge
How do you stand out at a trade show with over a thousand exhibitors? By the power of simplicity. 'We make it simple. You make it profitable.' That is the promise of Foodmate US. It was up to us to literally make that message tangible with a unique stand design. Discover how our team succeeded during the International Production & Processing Expo 2022 in Atlanta.
The concept
Central to the design is the Inspirience Center: the place to be inspired and experience Foodmate US' innovations in action. To optimally direct the flow of visitors through the booth, we strategically placed the entrance at a 45 degree angle, with the entrance to the Inspirience Center designed as a welcoming and visually colorful element in the space.
The result
By working with a simple, elegant booth design with white as a base color, the branded content was showcased to it's full advantage. As if drawn by a magnet, visitors were led throughout the booth experience. After a visit to the Inspirience Center, various seating areas provided space for further discussion, business transactions and sharing of ideas. The reactions were unanimous: Foodmate US plans to increase their stand size in 2023 to continue to increase their success through brand and product simplicity.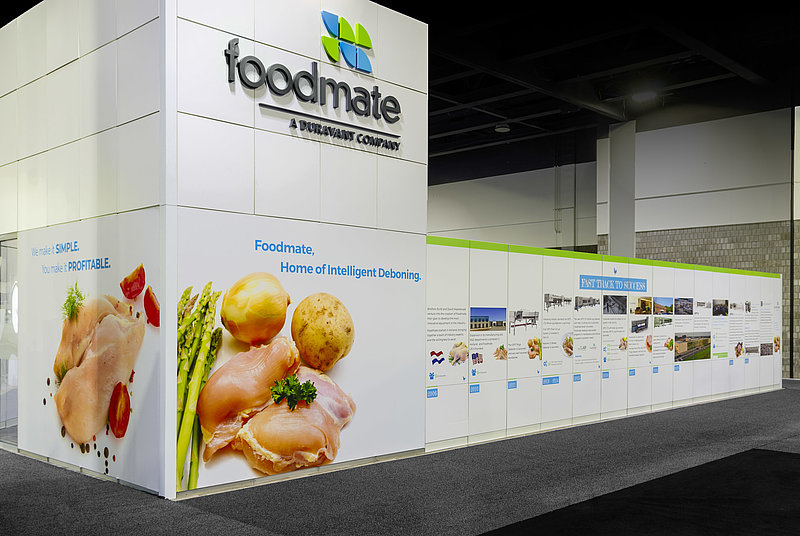 Foodmate US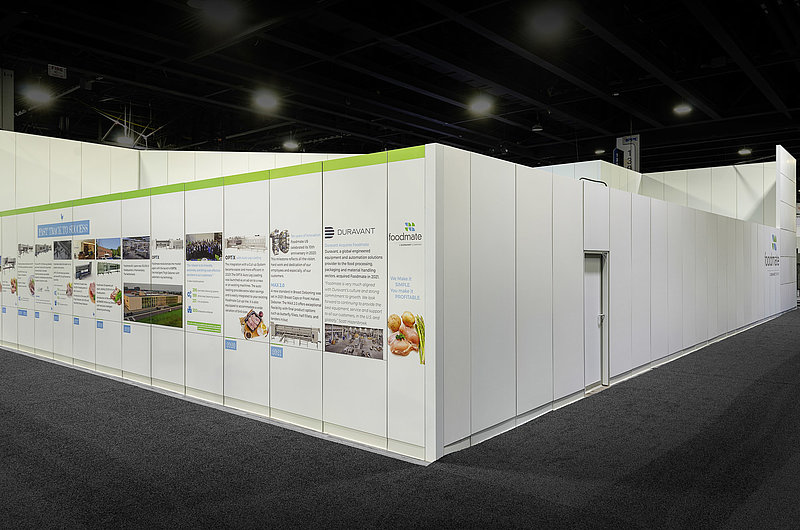 Foodmate US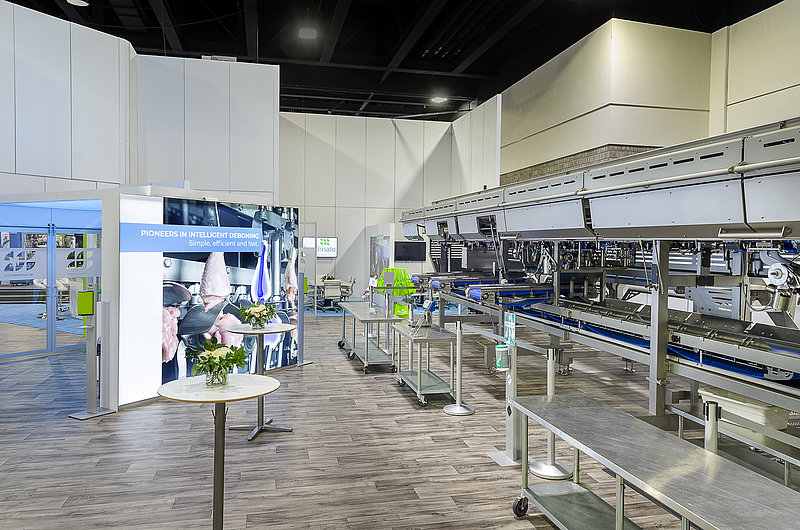 Foodmate US