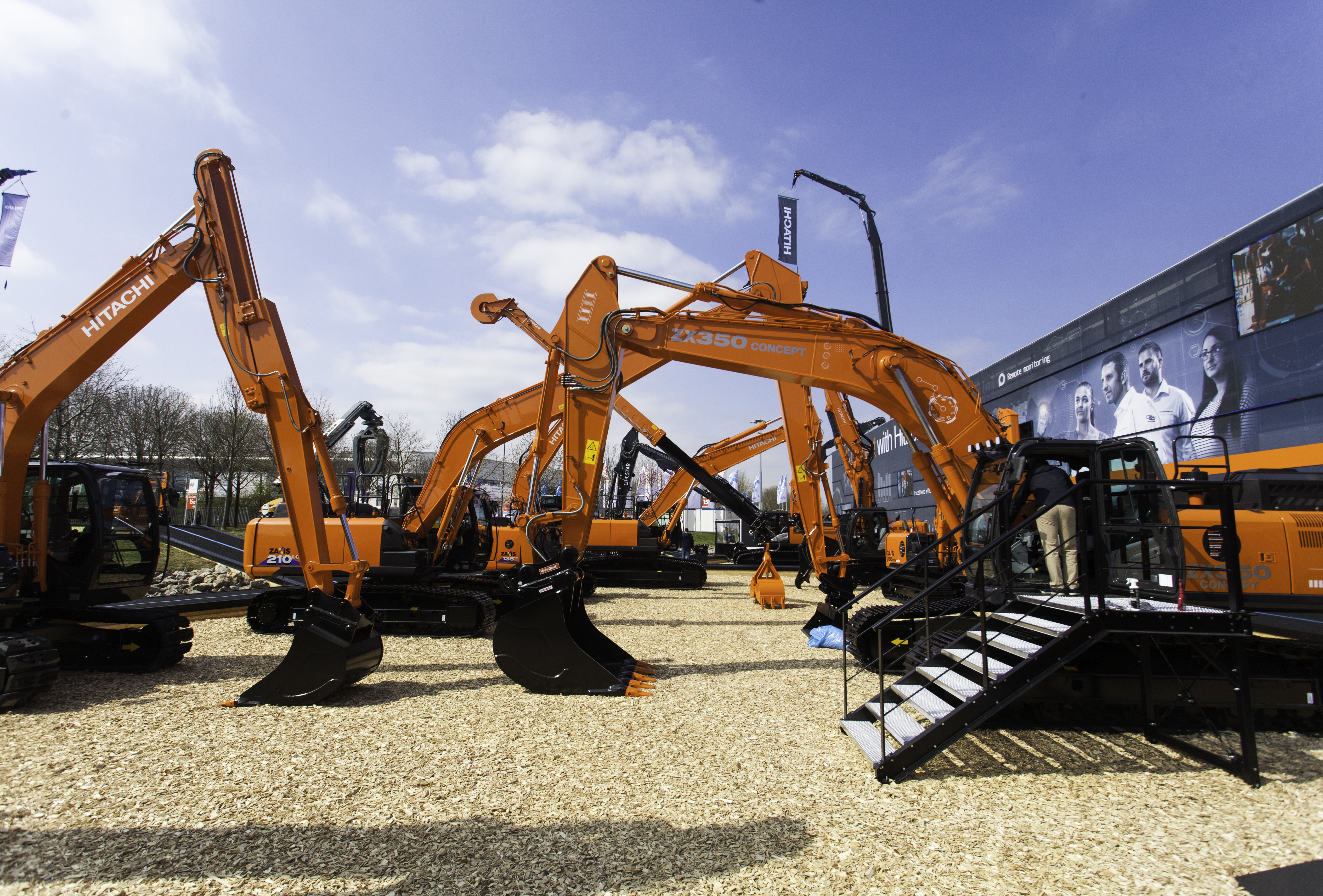 The challenge
As a leading machine builder, Hitachi would like to share its vision with its target group. 'Connected' being the key word here. Forced by the need to expand at the Munich Messe, Hitachi opted for a new location in the impressive outside area in 2019. It was not immediately obvious that this was the best choice given, which made the challenge for the Hitachi marketing team even greater. The objective: realising an amazing live brand experience.
The concept
Our design team created a 'connected' GRID enclosing the entire area and visible on the pavilion facade, the walkways, the major corridor and the demo area. LED screens visualised the Hitachi 'connected' theme. This encompassed four storylines: Connect with Hitachi, Connect with ICT, Connect with Consite and Connect with aftersales.
Technology forms an important element within the Hitachi concept. So we developed multiple interactive displays like VR presentations, a HoloLens presentation and an interactive photo booth.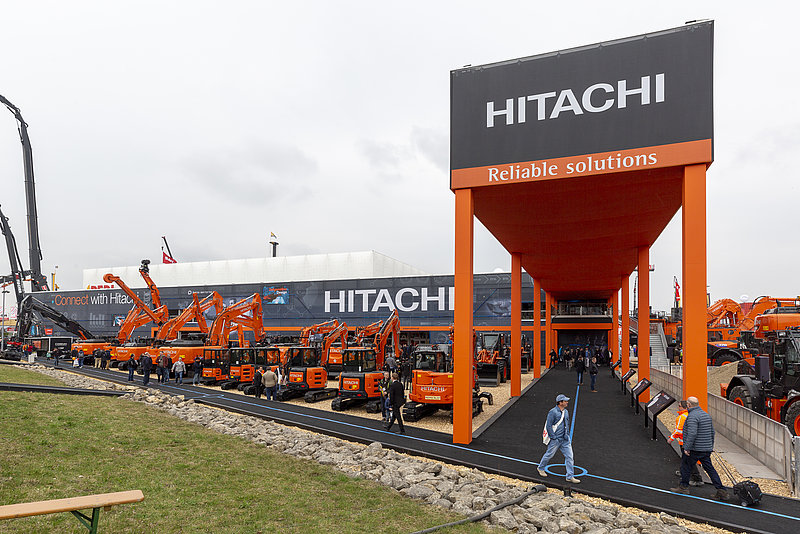 The result
A high-profile Hitachi Pavilion that created impact, thanks to well-thought-out planning and a strong, well-developed concept. With a facade stretching over 128 metres, Hitachi had the tools to share the Connected Hitachi story with his visitors. A more than successful customer journey!