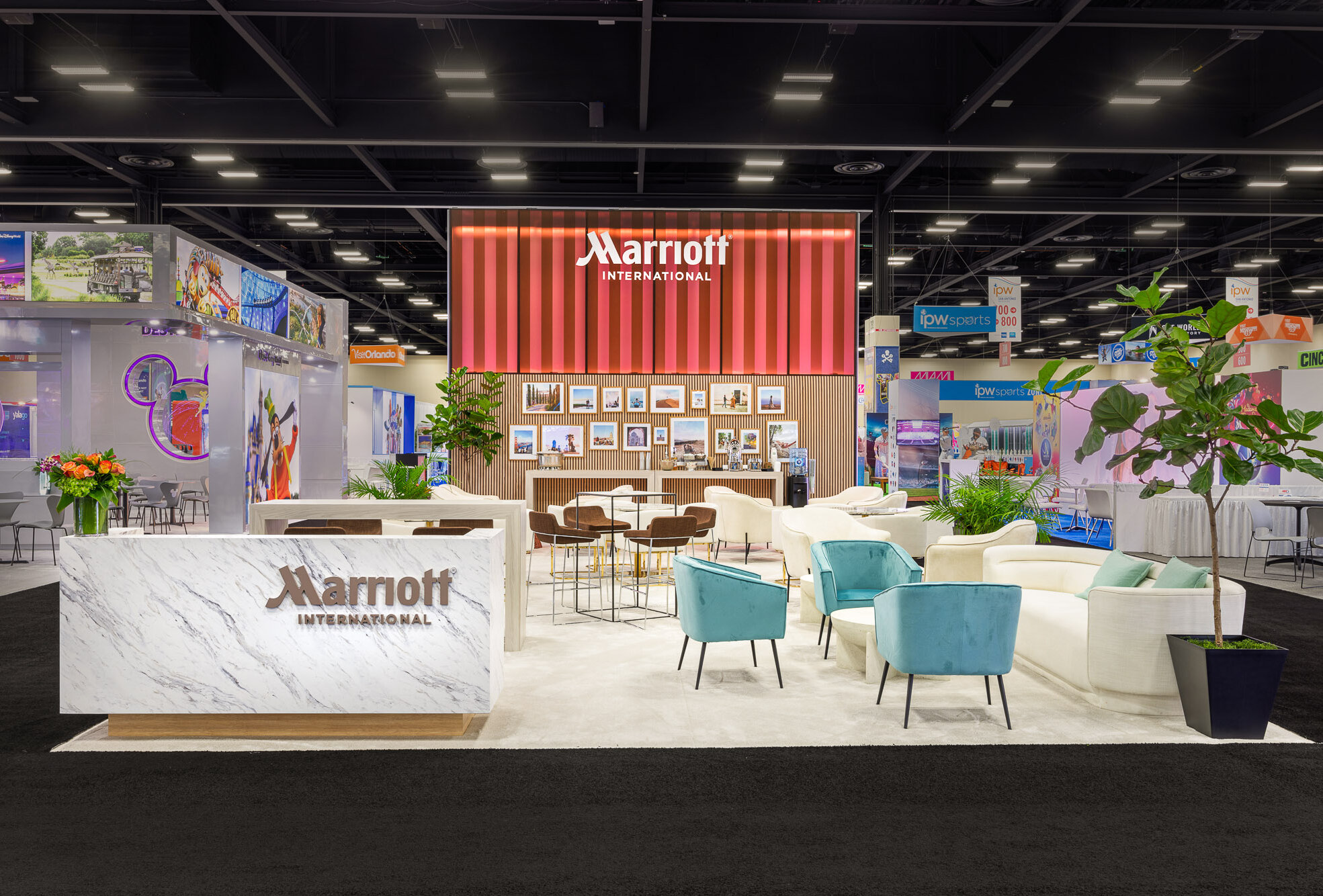 Bringing the world to America. The IPW, the leading inbound travel trade show in the world, generated more than $5.5 billion in future travel by connecting U.S. travel exhibitors with travel agents from around the world. Gielissen was challenged with designing and creating an exhibit environment for Marriott at the IPW trade show. Please check in this case study how our vision in interior design led to a successful show for Marriott International.
The challenge
In the 20'x 40' exhibition space, our design team was challenged to showcase Marriott's full portfolio of hotels and resorts in the United States. We dove headfirst into the challenge and divided the exhibition floor into eight distinct zones, each representing a different regional group of hotels. Within these zones, we created comfortable and inviting meeting areas that welcomed travel agents.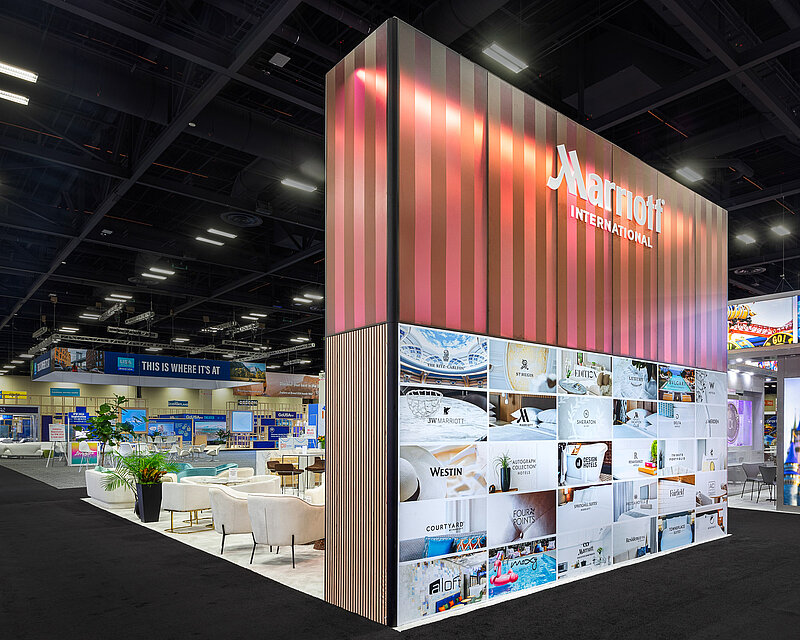 The concept
The exhibition design was a visual delight for every visitor. Drawing inspiration from the coral PMS color of the Marriott Bonvoy logo, our designer incorporated this throughout the exhibition space with a striking 16-foot high "beacon" tower as the icing on the cake. As visitors entered, they were immediately immersed in the ambiance of a Marriott lobby, complete with an elegant reception desk, comfortable seating areas, and food and beverage service—capturing the essence of Marriott's famed hospitality.
The introduction of upscale greenery and floral arrangements added that extra touch, achieving the ideal balance of a professional business environment with an inviting atmosphere. On the backside of the exhibit, a fabric mural adorned with images of all 33 brands served as a captivating focal point.
The result
The results of the IPW trade show were overwhelmingly positive. Marriott stood out from the crowd and generated leads and sales. We carefully considered the layout, colors, and lighting to create a stunning and inviting space. However, the key for this success was the close cooperation with the team of Marriott.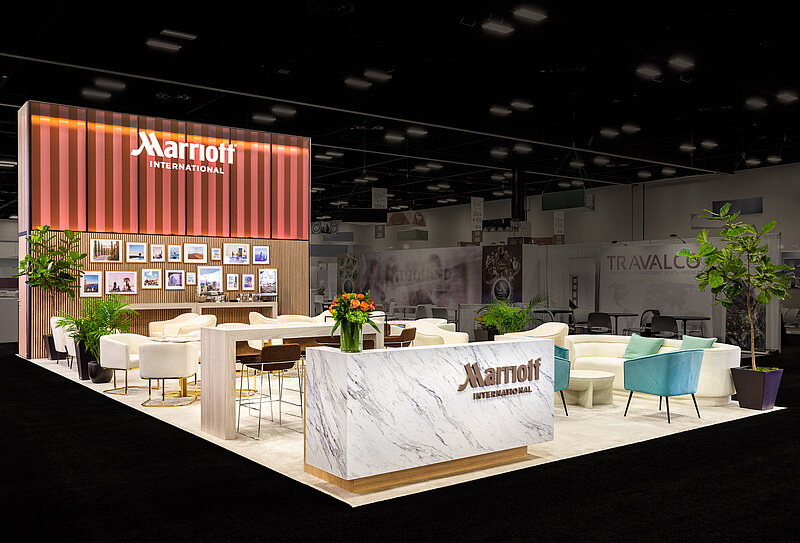 Marriott International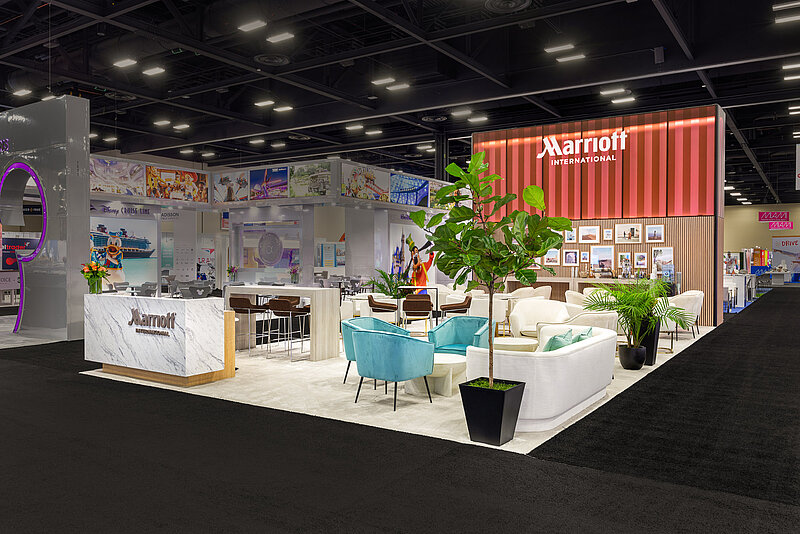 Marriott International