The challenge
From commercial vehicles to connected homes, automation technology, medical technology and science – Molex Deutschland GmbH is successful in a wide range of sectors and works with engineers, product designers and manufacturing as part of a multi-dimensional approach. But how can all this information be communicated at an exhibition stand?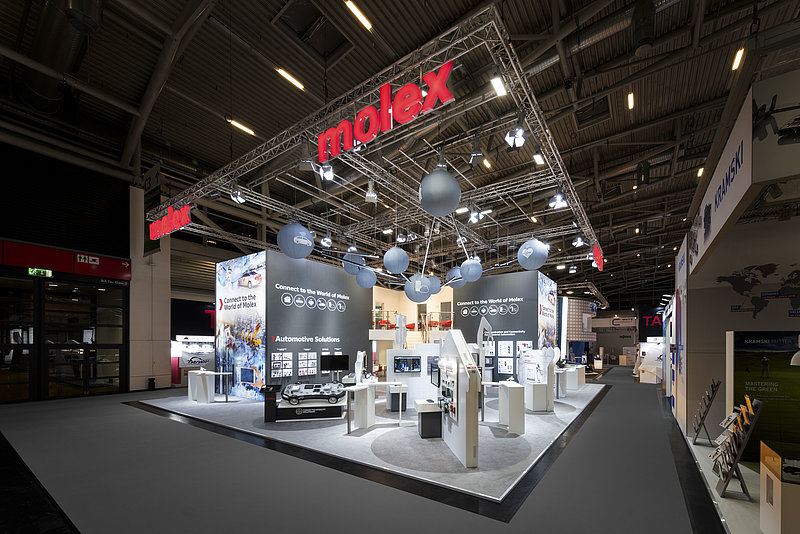 The concept
The spotlight is placed on "total networking" at its 240 m2 stand at Elektronica Munich, the world's leading electronics fair, where balloons decorated with icons for its different divisions can be seen floating under the roof. Between them, LED lights move backwards and forwards, representing the flow of data streams. At the stand, stand-up displays in the shape of houses or cars can be used to present detailed solutions. And even the partitions are used for vertical product displays.
The Result
The concept makes it possible to present components and solutions in a structured and contemporary way.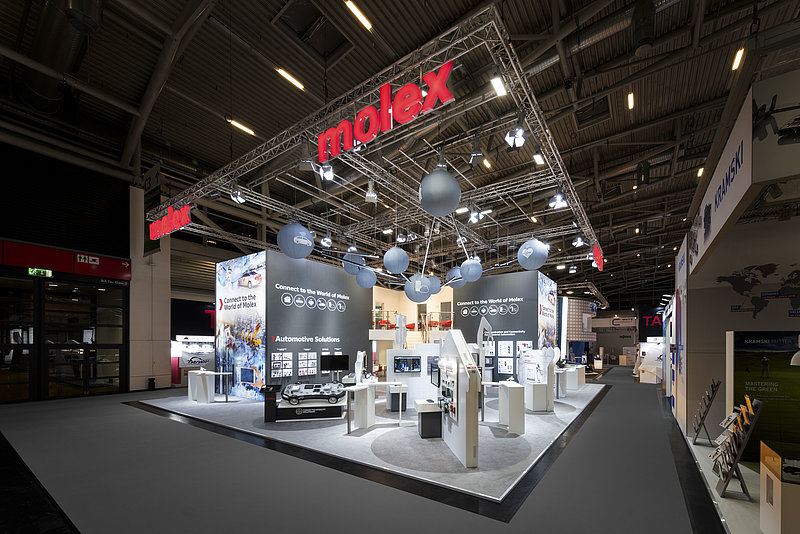 Molex Deutschland GmbH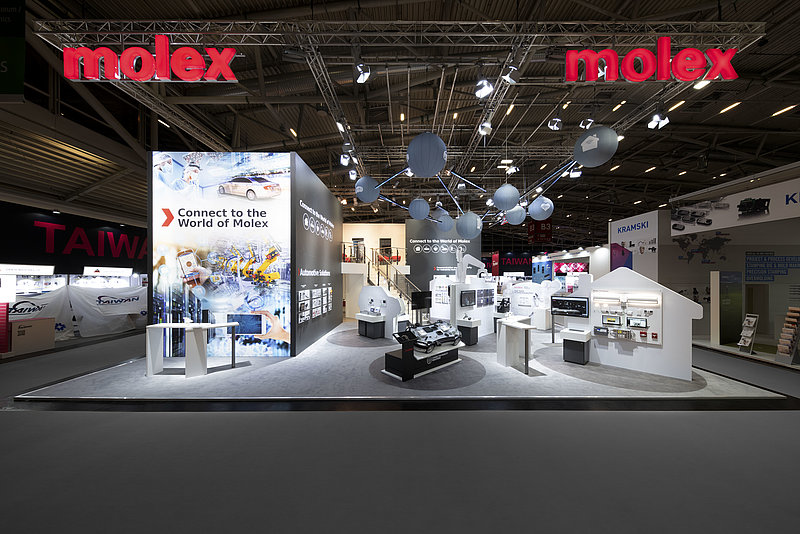 Molex Deutschland GmbH
Molex Deutschland GmbH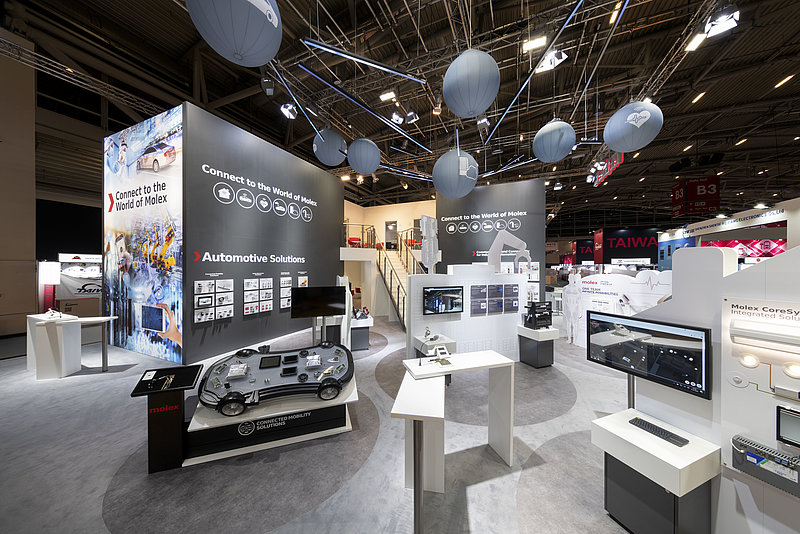 Molex Deutschland GmbH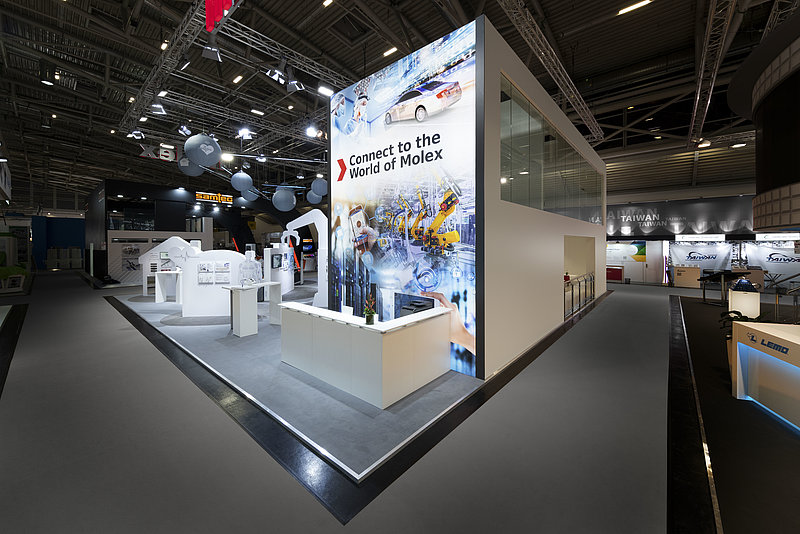 Molex Deutschland GmbH