The challenge
An impressive structure highlighting Paul Horn GmbH's market position. The bridge to the gallery on the second floor is quite unique in contemporary exhibition architecture.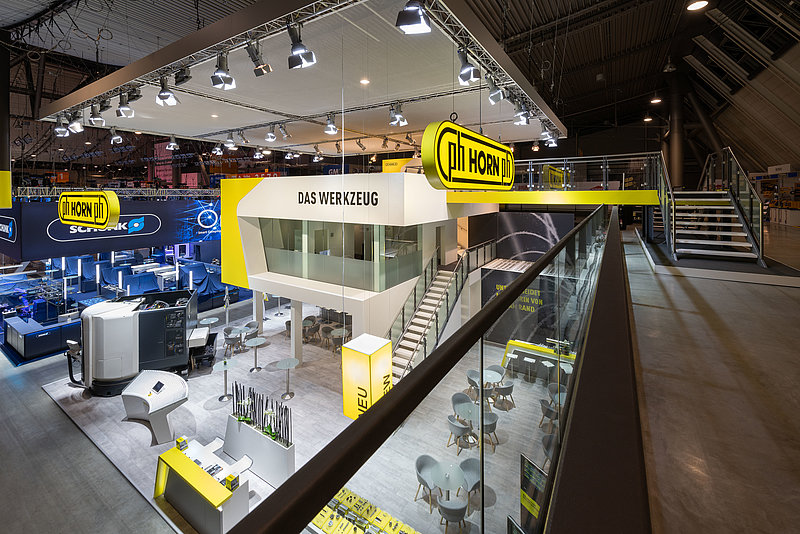 The concept
The three-floor structure is supported by a steel construction. A bridge from the third floor to the hall's gallery is a unique novelty for the Stuttgarter Messe. Clad in yellow, the bridge is visible from afar. It takes visitors to the relaxing Topdeck Lounge, where they are welcomed by an illuminated bar. The entrance to the building on the ground floor is more product oriented. Here, Paul Horn GmbH shows its range of tools. The open hospitality area offers plenty of opportunity for sales discussions. Negotiations can be held in private, air-conditioned office spaces on the intermediate floor.
The Result
An impressive structure with striking colour scheme dominates the exhibition hall, highlighting the exhibitor's market position.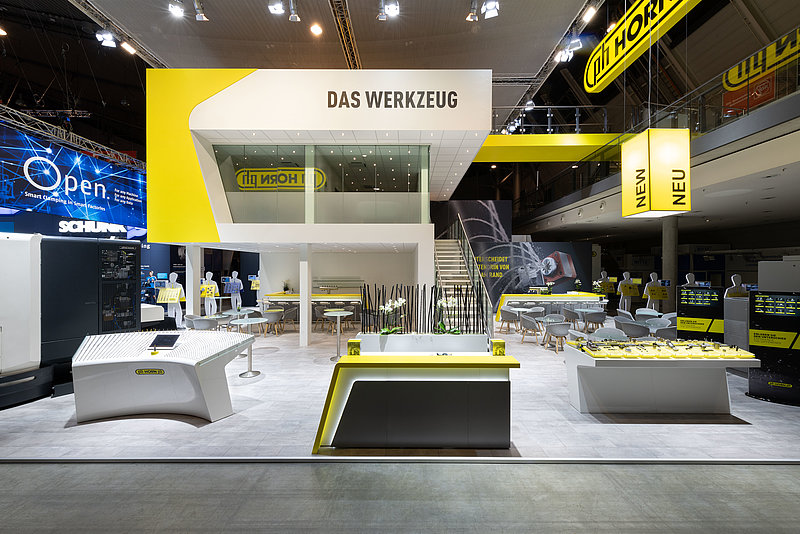 Paul Horn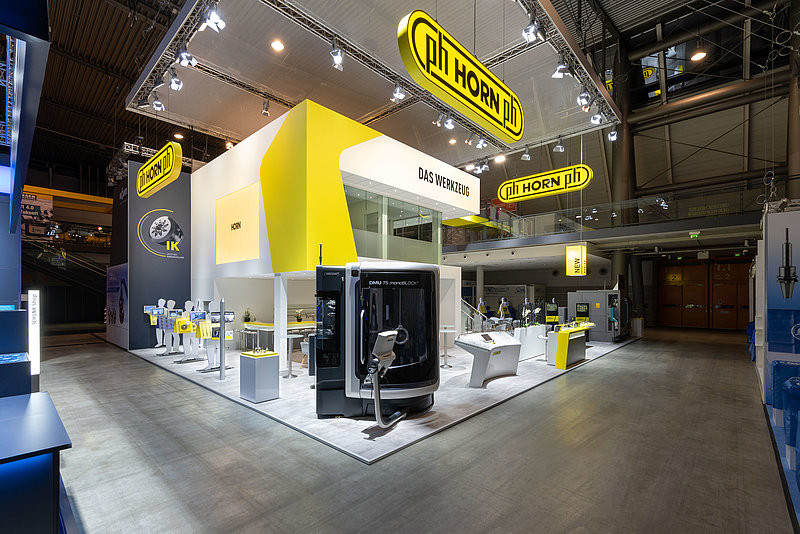 Paul Horn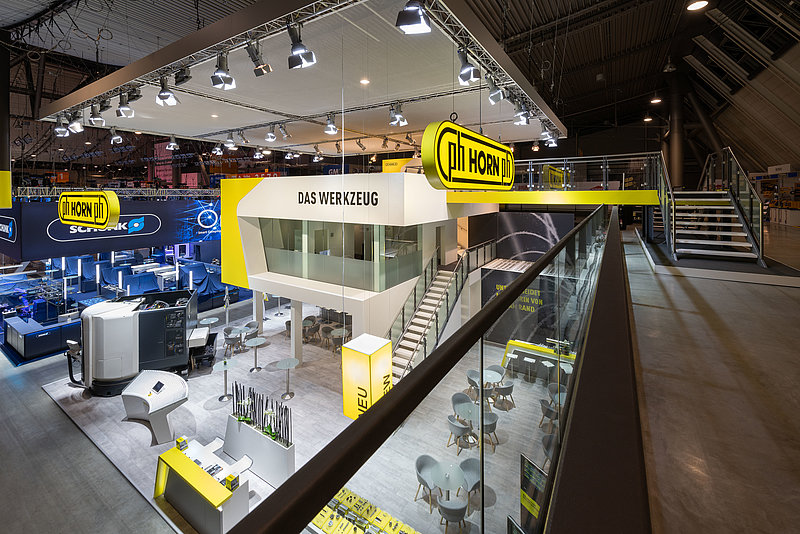 Paul Horn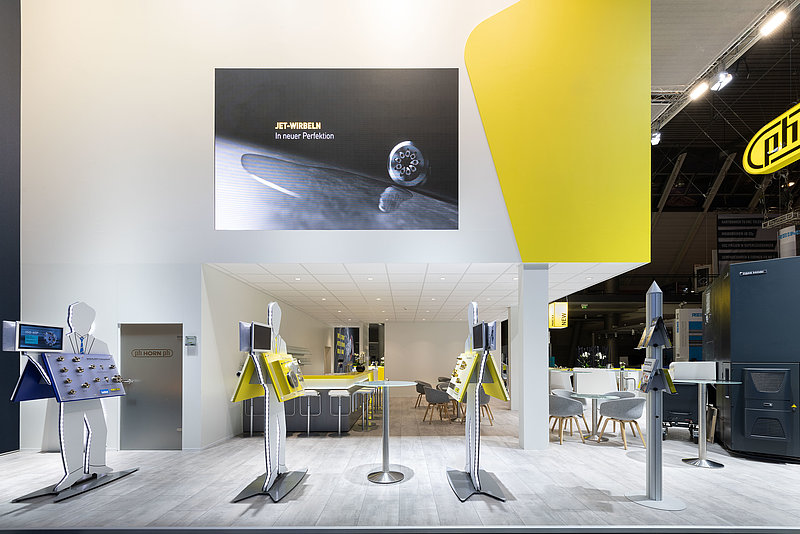 Paul Horn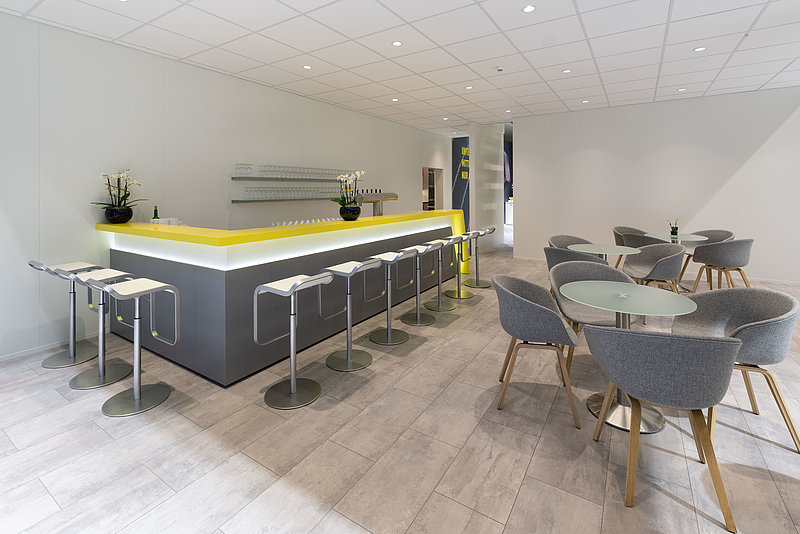 Paul Horn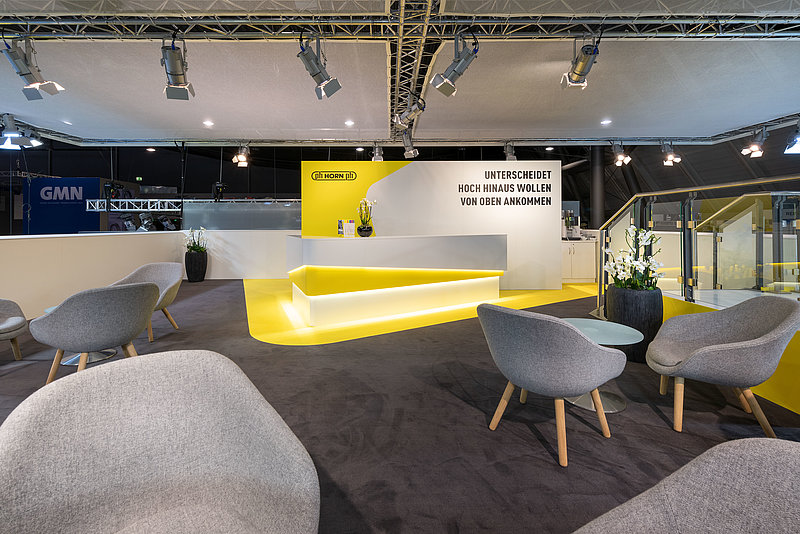 Paul Horn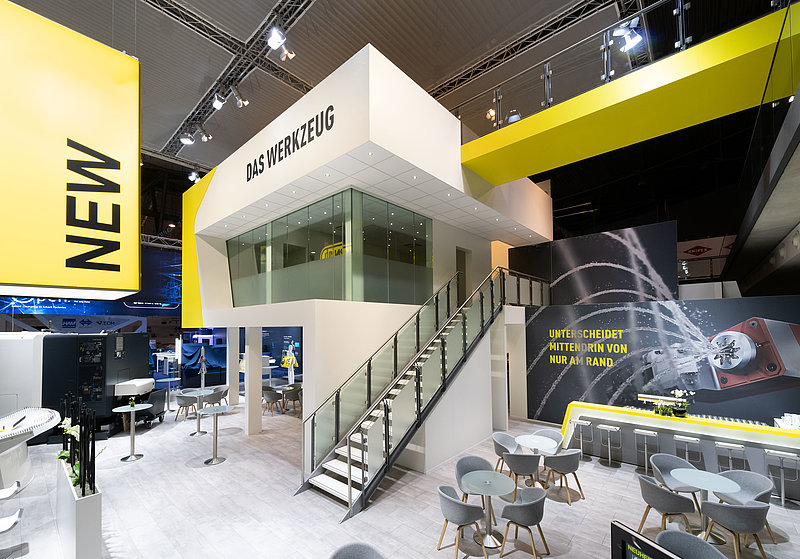 Paul Horn