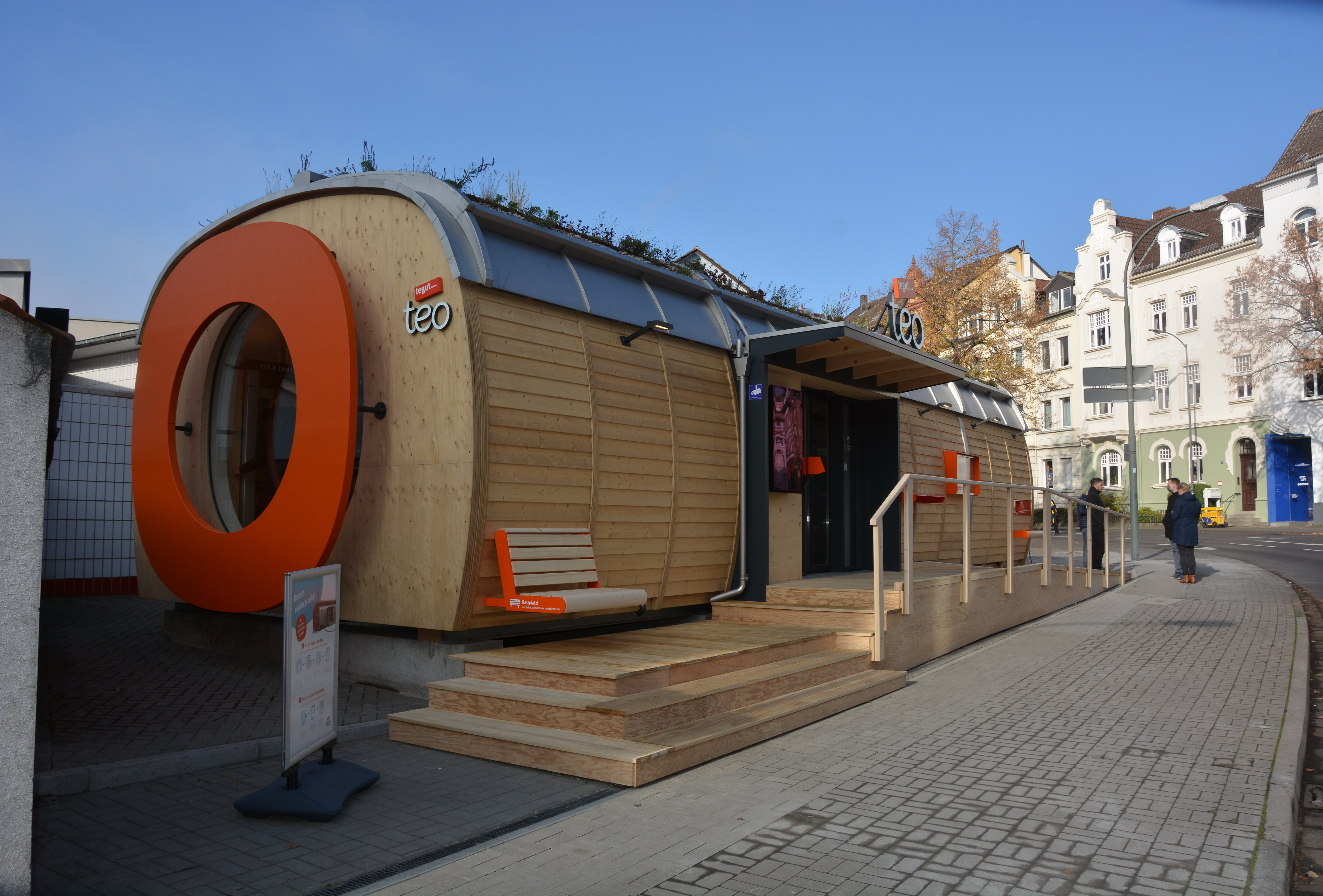 The concept
tegut … teo is always there for you. Just around the corner. With all the essential products that you need every day.

Thanks to the latest digital technology, it can be there for you 24/7. You will also find it in the most convenient places – outside your office or university, on your way home or near where you live – so you can pick up a few things as you walk past. You can now go shopping without any planning, long journeys or wasting any time. How handy is that?
tegut… teo doesn't just offer everyday groceries and products. It comes with all kinds of convenient facilities, such as comfortable seating areas, a bike repair shop, a book exchange and a rest area for your dog.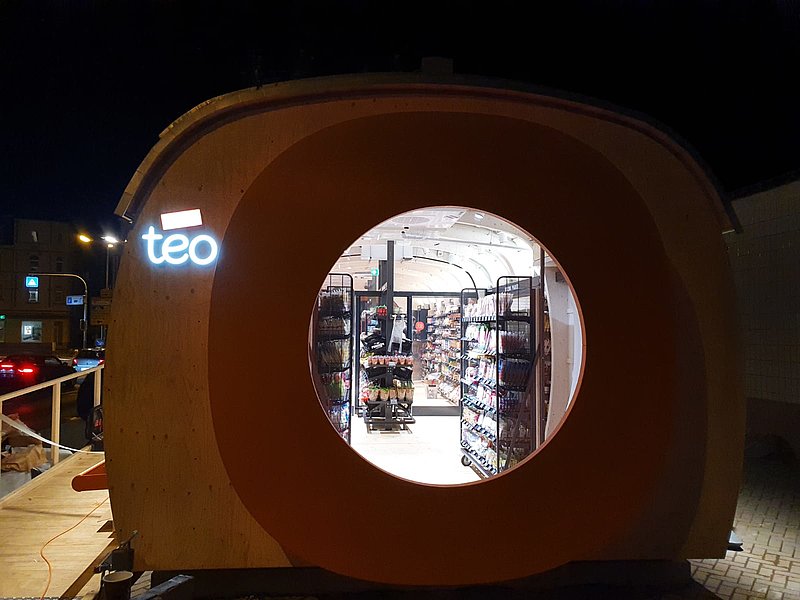 The Result
tegut… teo is also special because of how it looks. Its roof is covered with a biodiverse variety of wild flowers and grasses, while the actual building consists mainly of wood. This makes it sustainable and provides bees, as well as other insects, with a habitat right in the middle of the city.
As you can see, tegut… teo has given careful thought to all things green.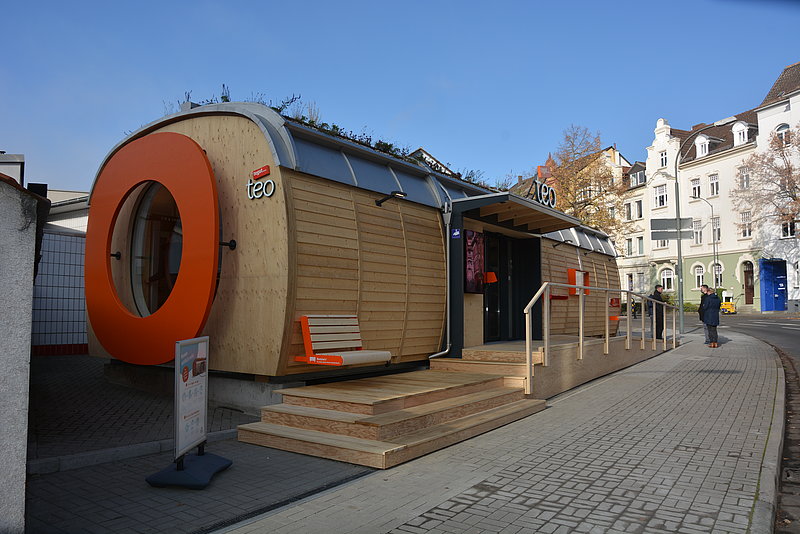 tegut … teo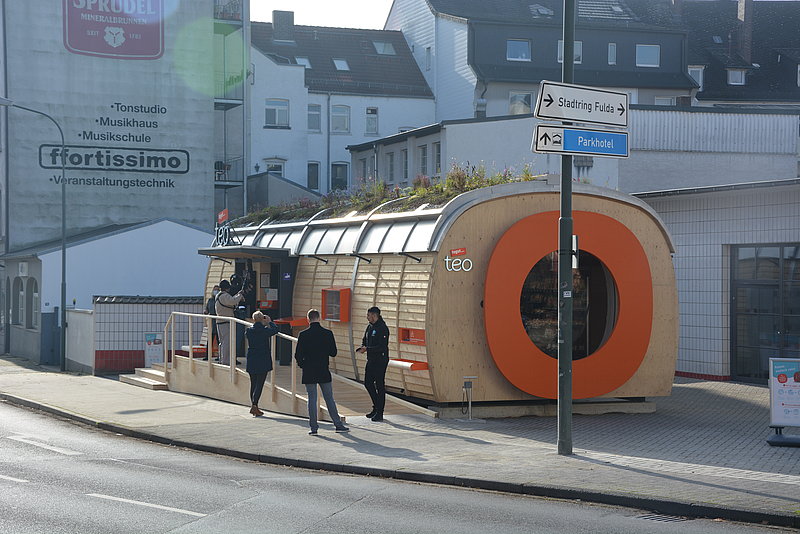 tegut … teo

tegut … teo

tegut … teo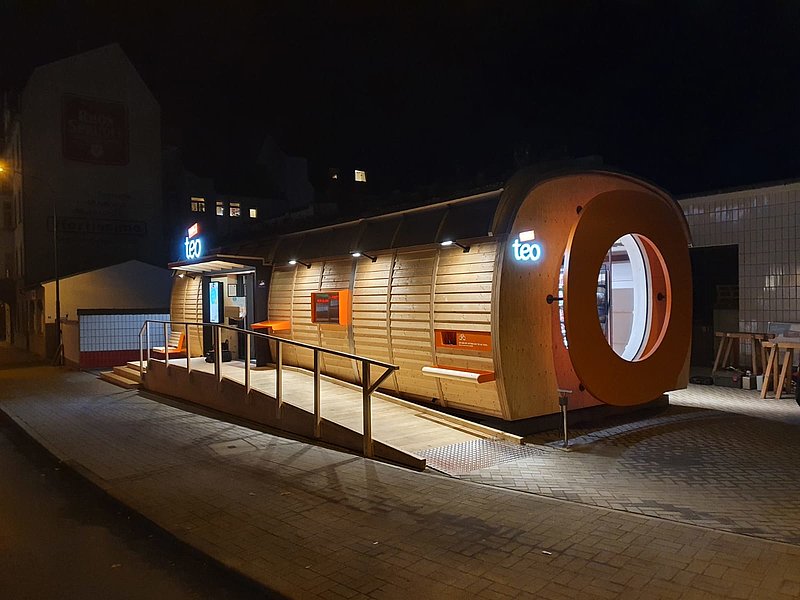 tegut … teo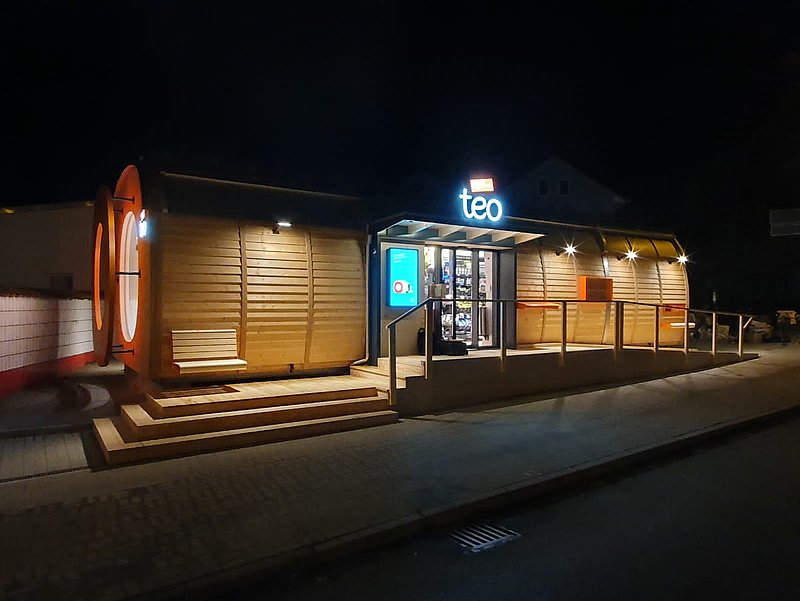 tegut … teo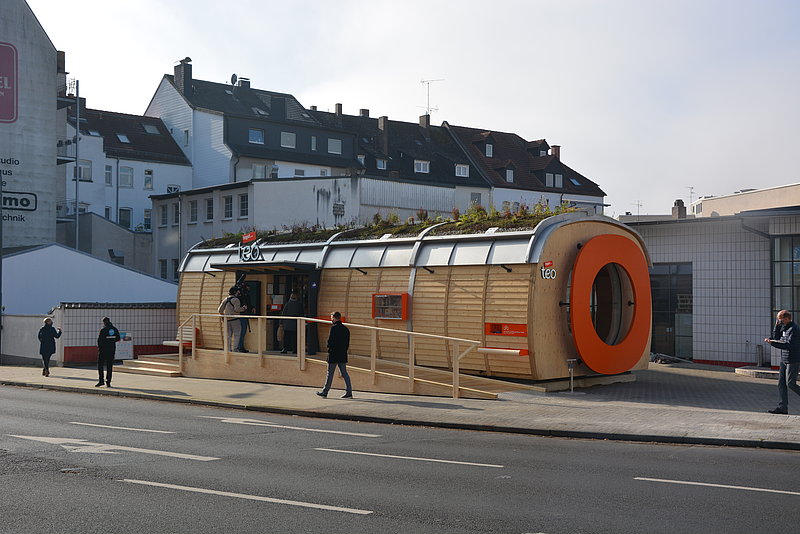 tegut … teo