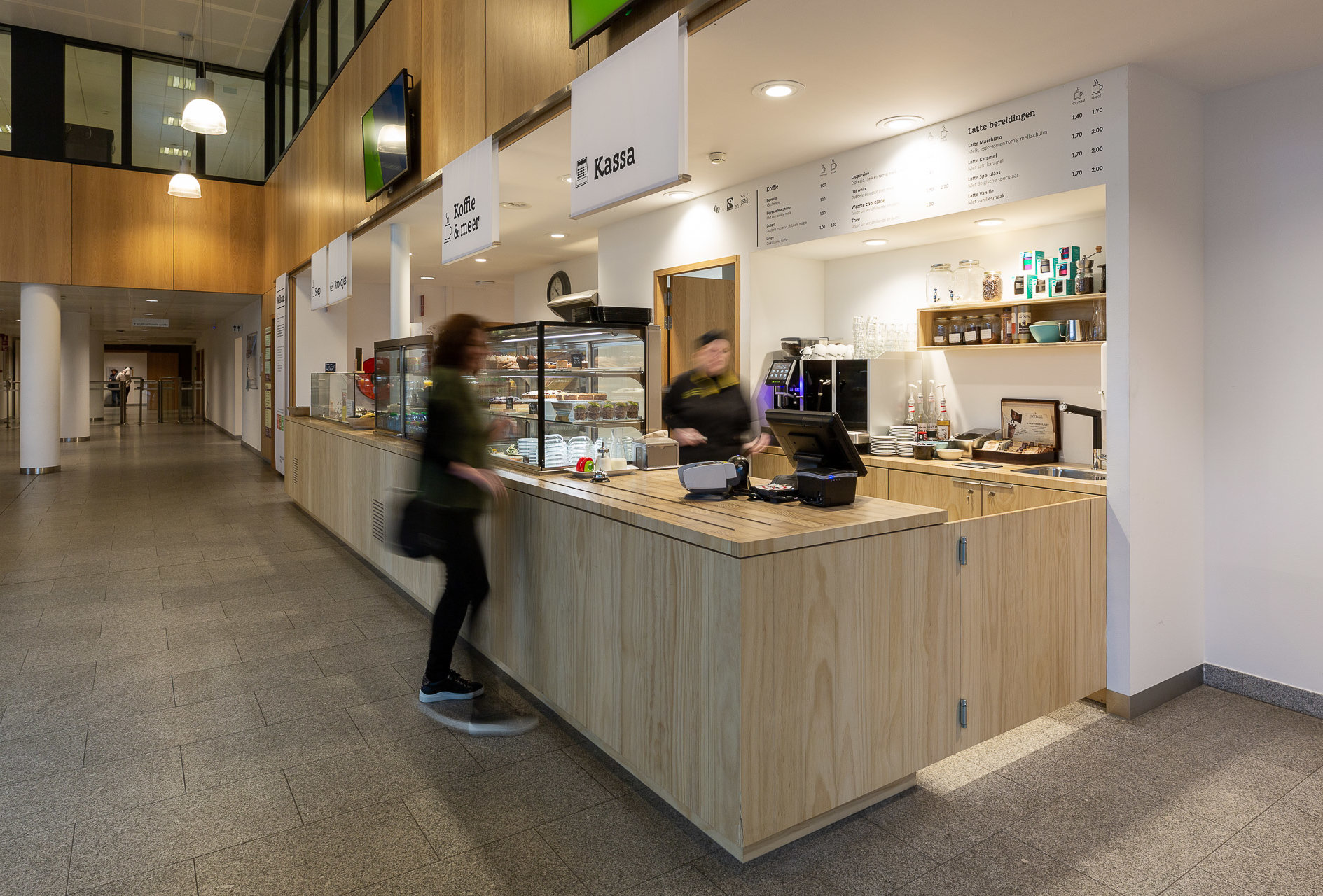 The challenge
The Flemish Government has the ambition of becoming a leader in the field of circularity. To realise this ambition, they knew that they had to work from the inside out. This is why they had the circular requirement of "Cradle-2-Cradle Silver" for the design of a new coffee bar, with a counter, dishwashing area, table-clearing trolley and seating. This coffee bar is the organisation's first step towards sustainability. The concept will also be rolled out in other Flemish government buildings.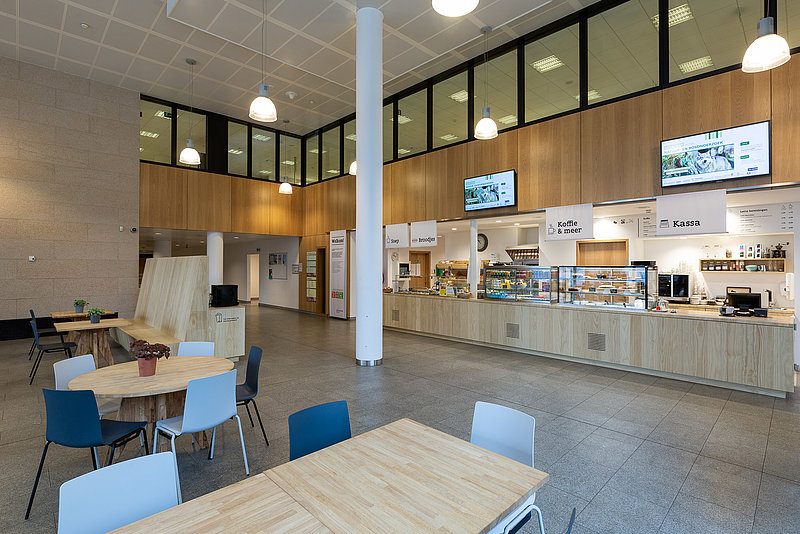 The concept
The design has been developed in such a way that the entire coffee bar comprises a single modular system so that the construction is not just simplified, but thought has also gone into its future.
The basic material is Accoya timber, which falls under 'Cradle-2-Cradle Silver'. It is treated with linseed oil and maintained once a year.
In addition to the design, thought was put into explaining the reasoning behind the coffee bar through storytelling. This was done through revealing the origins of the materials, how they are employed and their certification. The design's vision was also made clear through assisting coffee bar guests in making more conscious choices about nutrition, sorting waste and explaining what happens to the waste.
The Result
A coffee bar with as an initial customer requirement that it be made to comply with Cradle-2-Cradle Silver.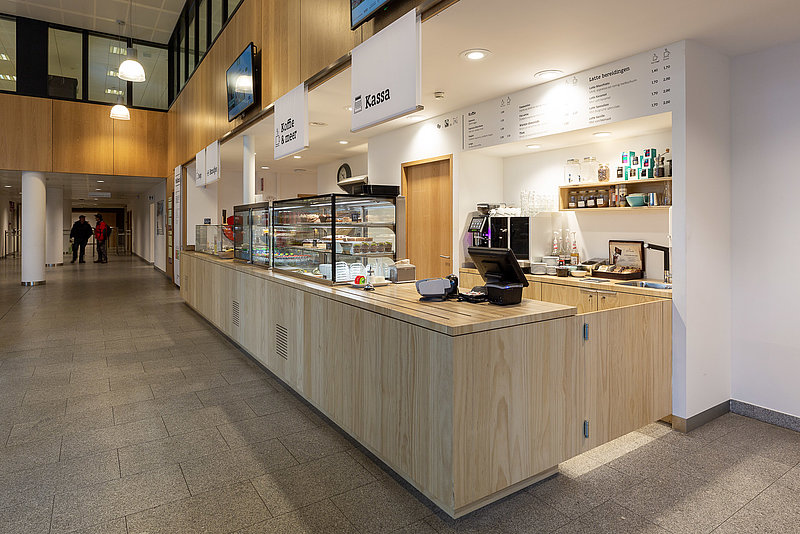 Vlaams Administratief Centrum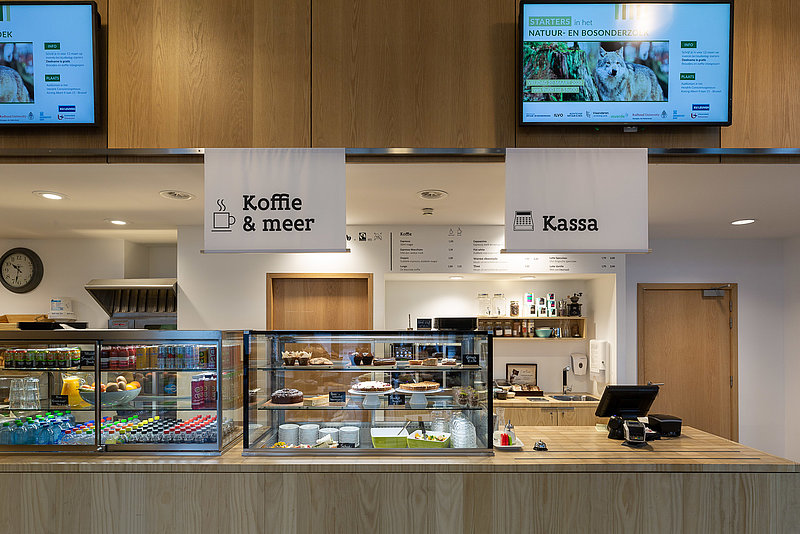 Vlaams Administratief Centrum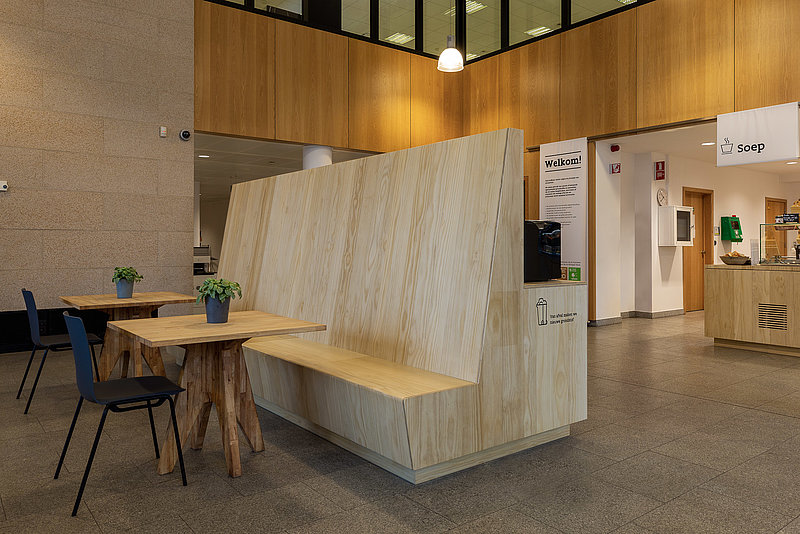 Vlaams Administratief Centrum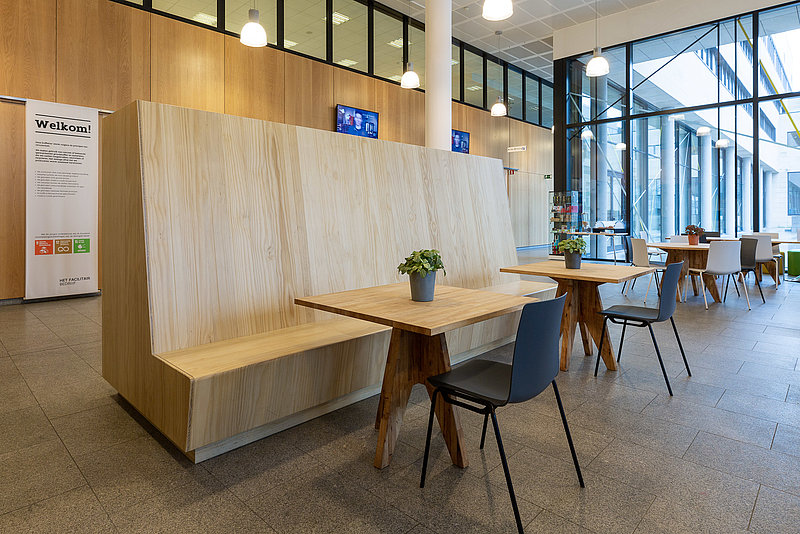 Vlaams Administratief Centrum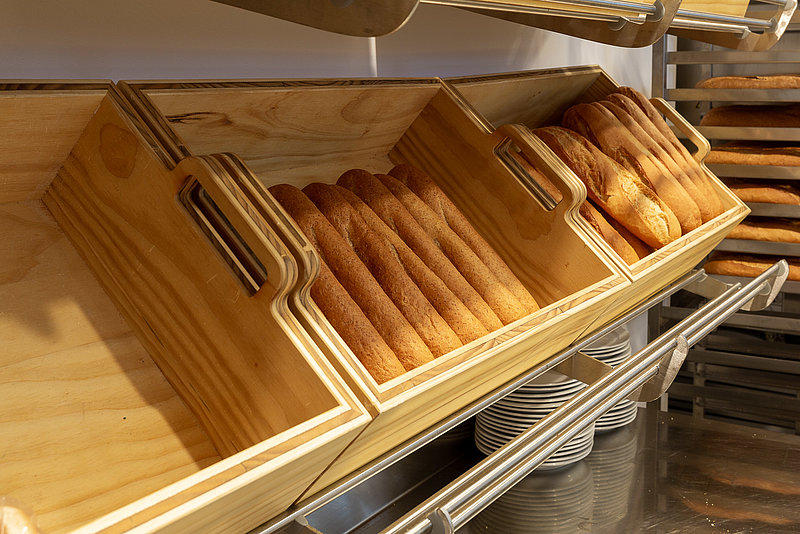 Vlaams Administratief Centrum