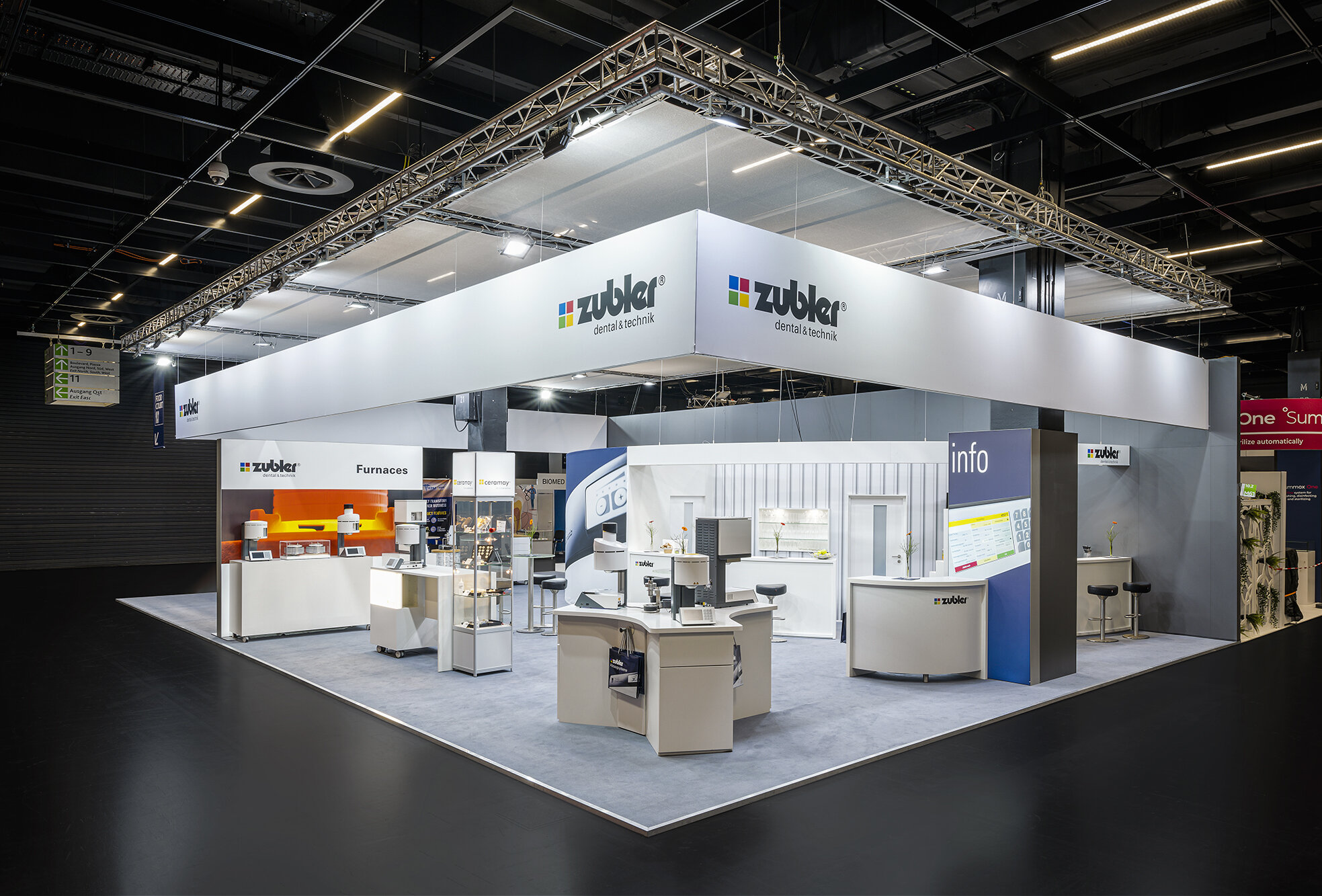 The challenge
A decade-long collaboration between Gielissen and Zubler Gerätebau GmbH led to an invigorating challenge: crafting an exhibition stand that captured Zubler's cutting-edge dental appliance technology and customized customer service. The task was formidable — capturing Zubler's diverse offerings within a modern, time-sensitive context.
The concept
Rooted in Zubler's ethos and our pioneering history, our approach was clear-cut. Recognizing that holistic management was paramount, Gielissen stepped into the role of comprehensive project manager. From the initial spark of an idea to the breathtaking realization, our team orchestrated every facet of the design journey.
The foundation of our concept was a captivating round cabin. Engineered with precision and grace, the cabin embodied our dedication to both aesthetics and structural integrity. Its unique architectural design accommodated a versatile meeting space, a concealed storage enclave, and comfortable employee seating. Sustainability was intrinsic; the cabin is ensured reusability for future events.
The result
The great collaboration between team Zubler and Gielissen culminated in an unequivocal triumph. Our design seamlessly wove contemporary aesthetics into an inviting ambiance, drawing attendees in. The round cabin burgeoned into a hub of activity, fostering dynamic interactions. Zubler's revolutionary dental appliance technology took center stage in our thoughtfully curated display, enthralling visitors with ingenious solutions. The upshot: an animated booth, engaged visitors, and a fulfilled Zubler team.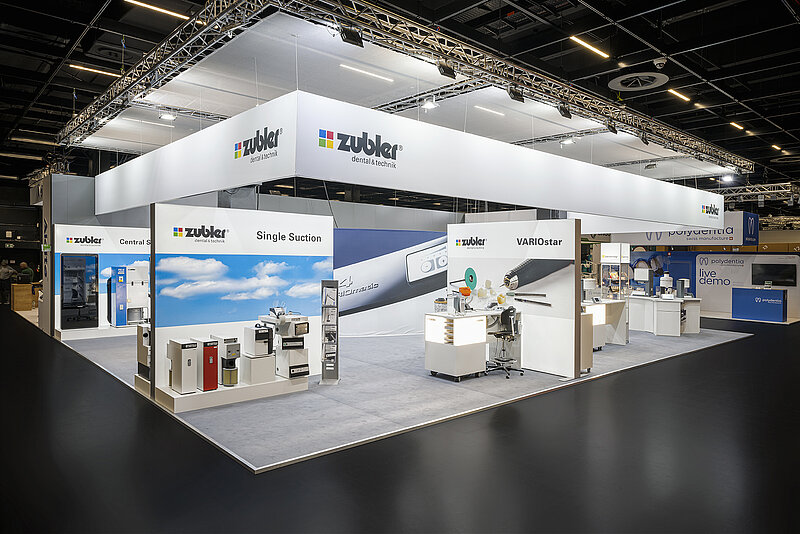 Zubler Gerätebau GmbH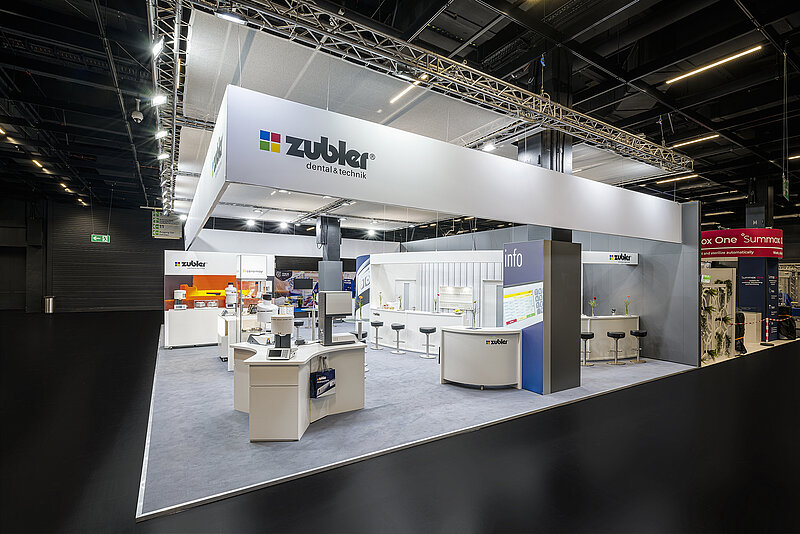 Zubler Gerätebau GmbH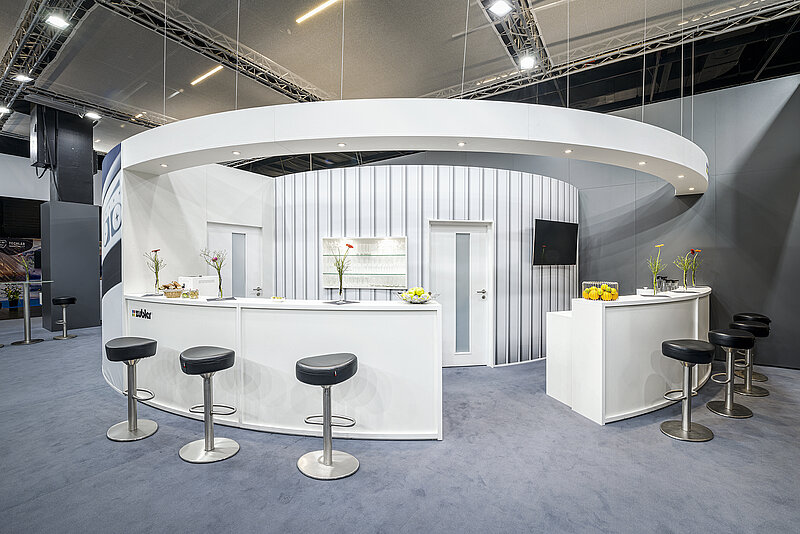 Zubler Gerätebau GmbH