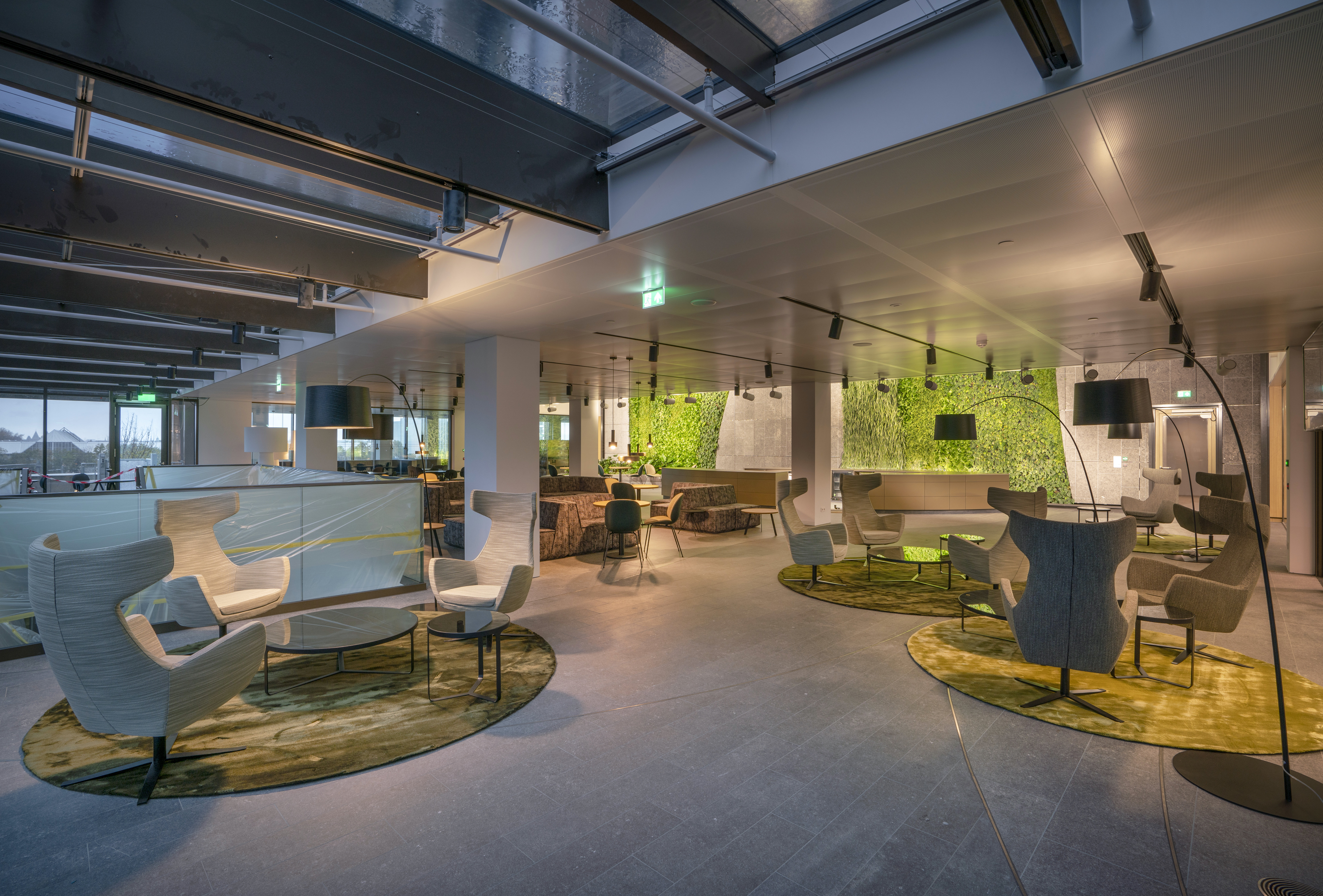 The challenge
The new EMA office plus conference centre was built in a record time of 18 months. We were then faced with the task of completing the customised interior in even less time. The short turnaround was the biggest challenge, with planning requiring at least as much engagement as assembly. 18 floors, 2 lift access, and at the height of the installation all the component parts had to be navigated through the 400 employees before they could even be installed.
The concept
The building standards had to surpass the BREEAM Excellence sustainability label. All the components produced by Gielissen complied with this objective. Test setups were constructed at several points during the project, to assess the practicality of our solutions with the end users. This allowed for decisions to be taken quickly on practical, esthetical and comfort issues.
The Result
An enormous job with exceptional customised components. We completed 2,000 square metres of wainscoting, dozens of pantries, lounge sofas, a sky bar, a coffee bar, an entrance /reception area, multiple conference halls with stages and public seating. A prestigious project with a high level of finish, and all this inside a very tight window.
European Medicines Agency - Rob Acket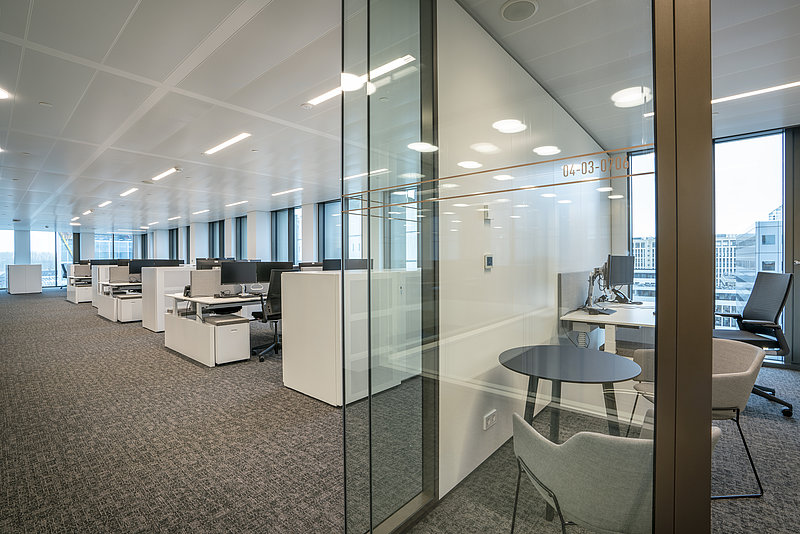 European Medicines Agency - Rob Acket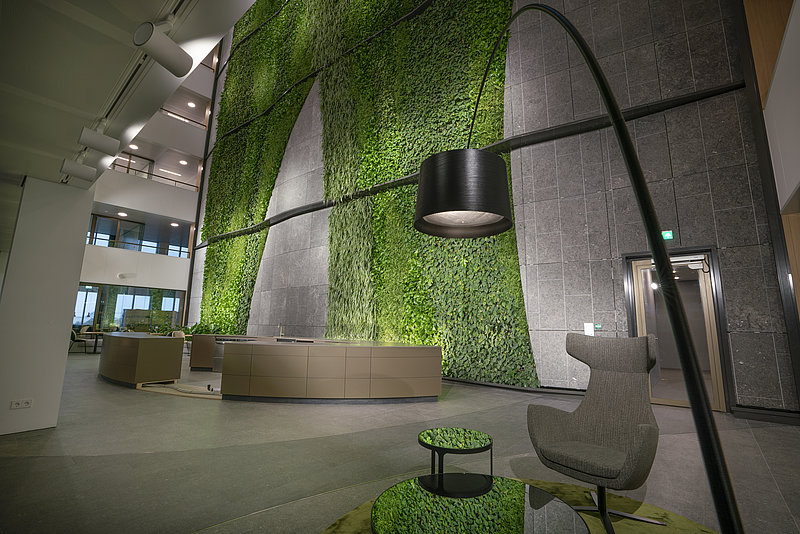 European Medicines Agency - Rob Acket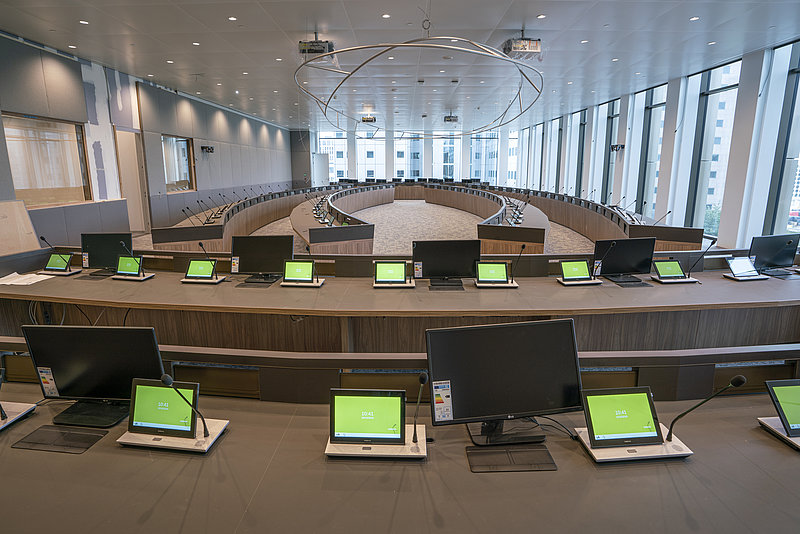 European Medicines Agency - Rob Acket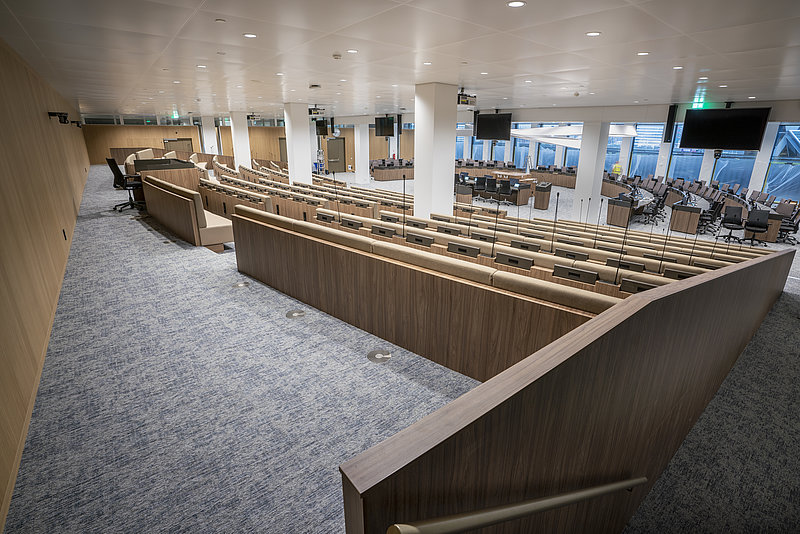 European Medicines Agency - Rob Acket