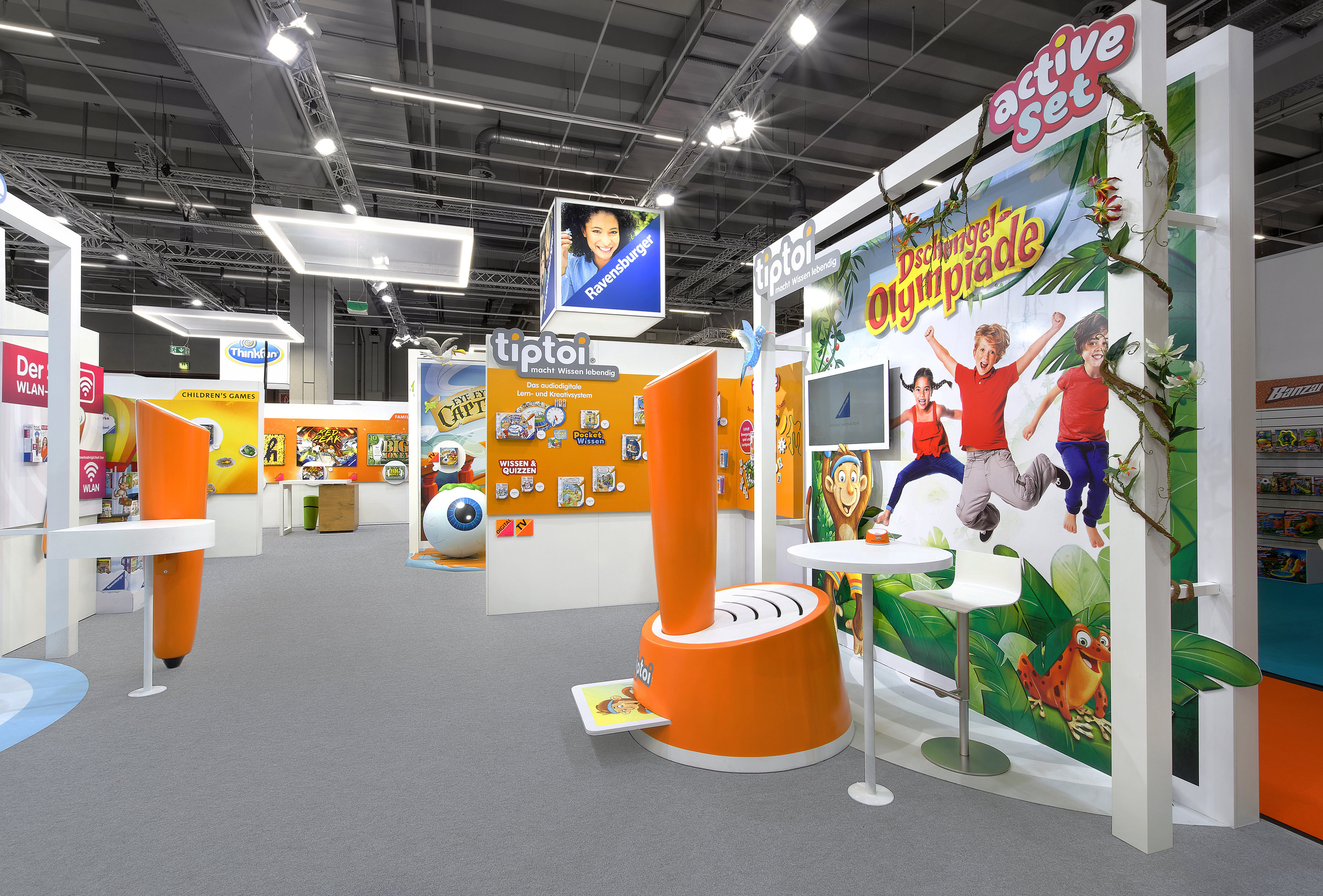 The challenge
Ravensburger's has a longstanding heritage: it was established by Otto Maier in 1883. His goal: linking entertainment and education. His maxim: learning by doing. His quality claim: only the best.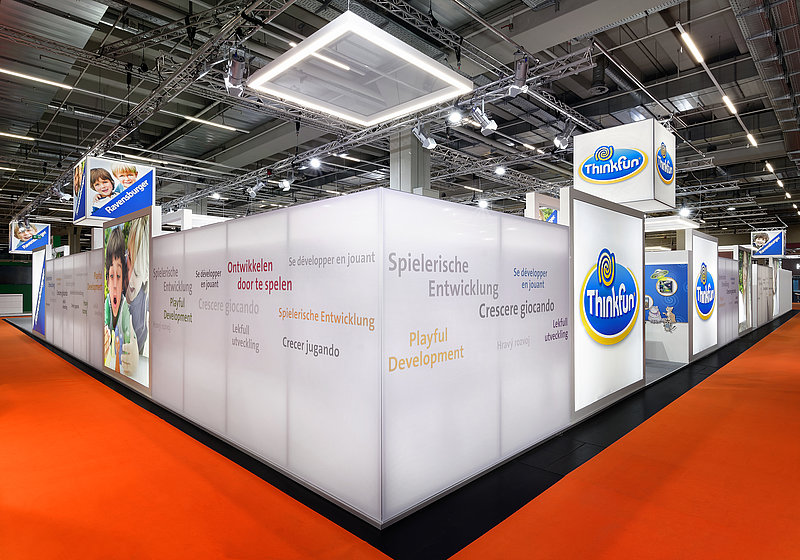 The concept
Gielissen, too, deployed only the best for the exhibition stand at the Spielwarenmesse in Nuremberg. Visitors were welcomed at the modern reception desk and, from there, shown round the exhibition by one of the more than a hundred contacts. Ravensburger games are the haptic countertrend to digitalisation, so there was plenty to touch and try out at the stand. Individual brands such as tiptoi®, GraviTax or memory® were highlighted in themes. The atmosphere of the stand's open meeting area welcomed discussion at one of the more than forty tables or in one of the almost thirty meeting cabins.
The Result
The Spielwarenmesse is the most important exhibition for Ravensburger. Logistics solutions for exceptionally high customer footfall were deployed to maximise the exhibition's success.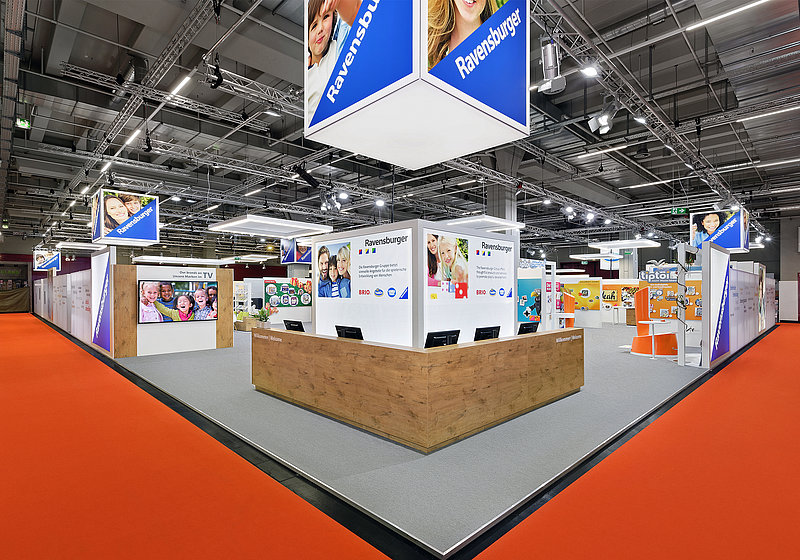 Ravensburger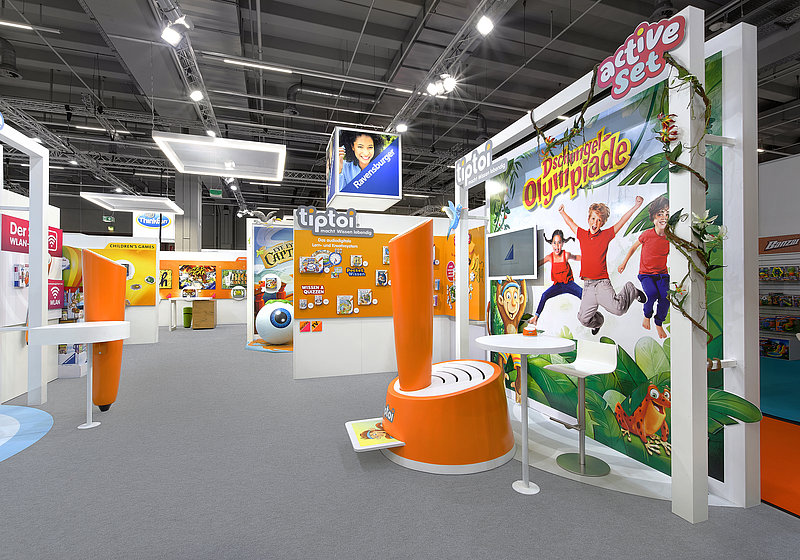 Ravensburger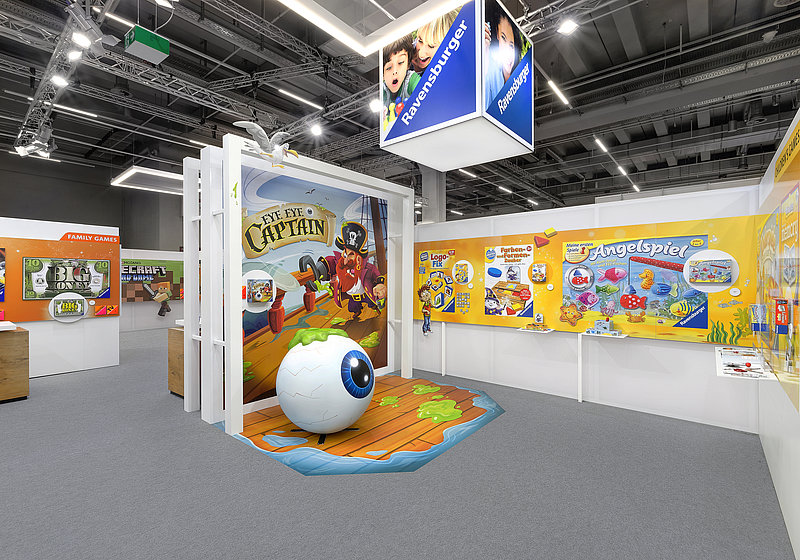 Ravensburger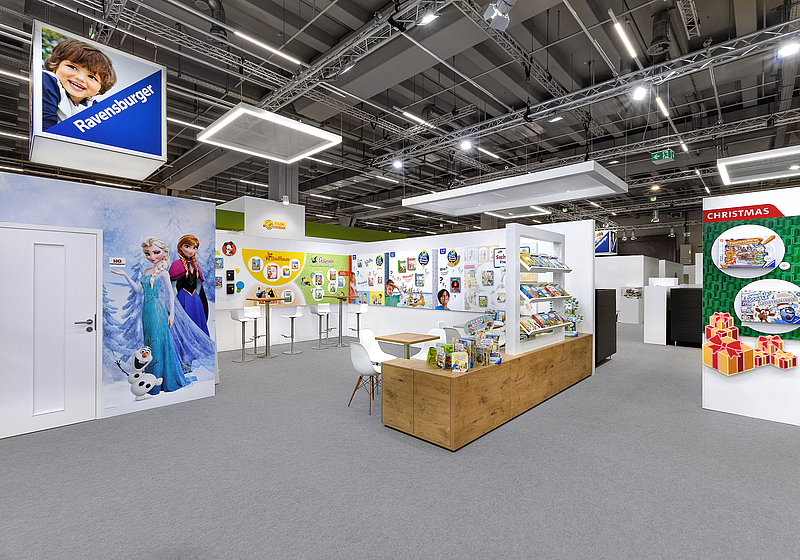 Ravensburger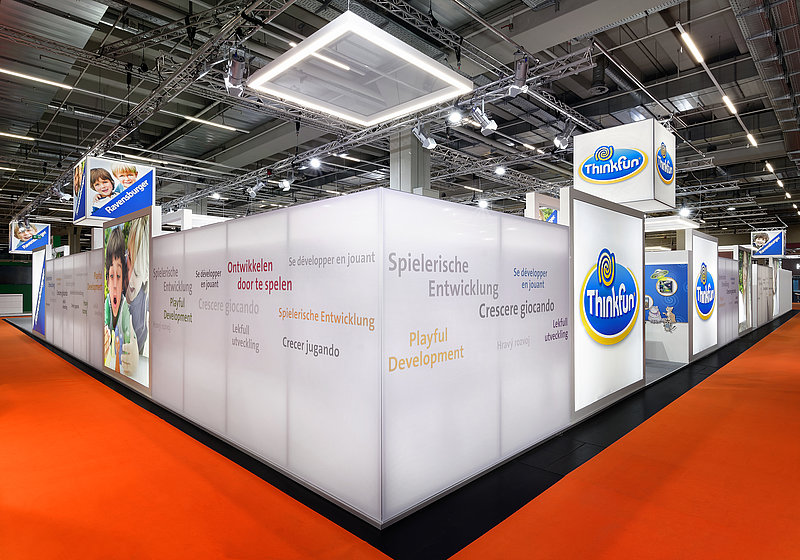 Ravensburger