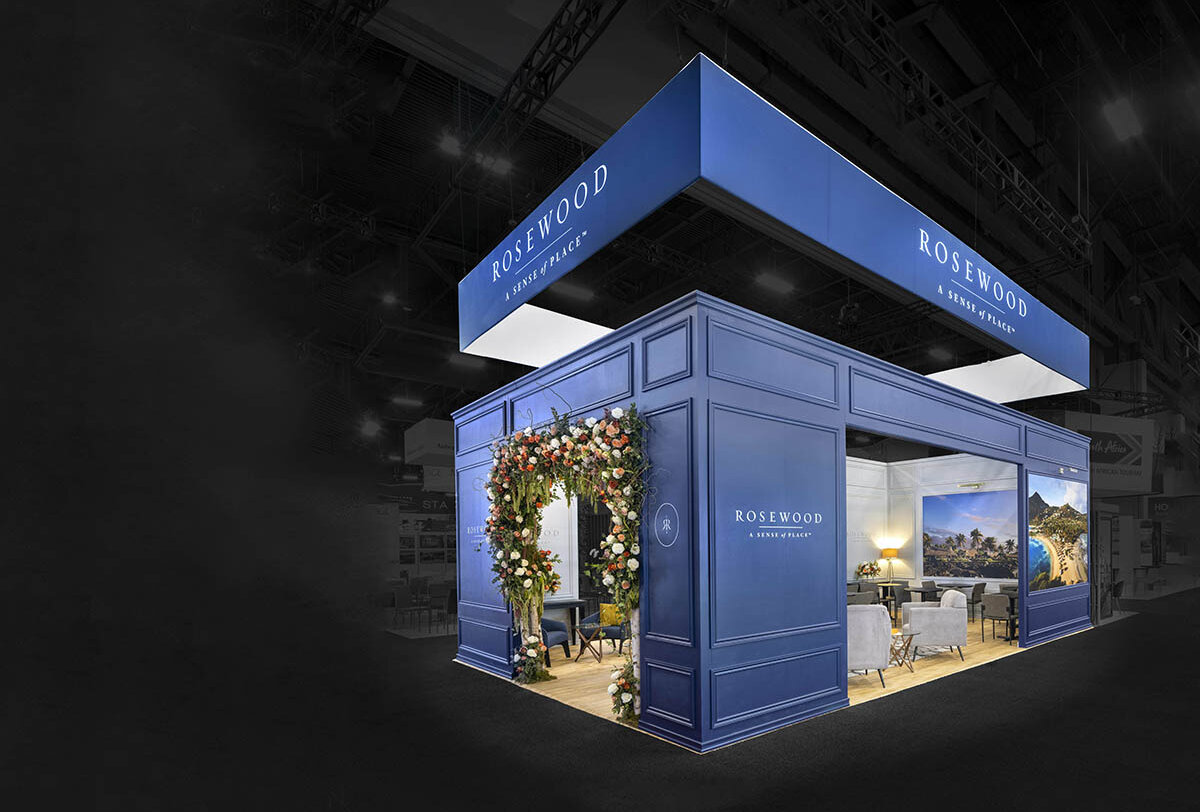 The challenge
How do you take a client concept produced in-house to the next level without losing that one-of-a-kind luxury feel? This was our challenge with designing the Rosewood Hotel Group immersive exhibit. We created a functional and beautiful environment for IMEX America - The global event for the travel industry. Discover how we came to this prestigious result.
The concept
At IMEX America, our goal was to create an unforgettable luxury experience for visitors. Our in-house design team crafted a unique booth that showcased Rosewood's unparalleled global collection of hotels (41 hotels in 19 countries with nearly 30 new properties under development), all inspired by their philosophy - A Sense Of Place® . To make their setting even more extraordinary, walls were constructed with classic molding styling and a suspended perimeter sign provided maximum visibility – all capitalizing on the unique height regulations at this particular show.
The result
The beautifully-crafted archway of flowers immediately enticed visitors into a warm atmosphere. The conference areas, complete with luxurious armchairs and sofas, were the perfect setting for doing business, and created an oasis on the show floor designed precisely as one would experience in a Rosewood lounge or library. The top-notch appointment system generated months of business in just a few days.

All of this was made possible by the power of face-to-face interactions in a stunning environment that perfectly reflects the Rosewood brand. Rosewood Hotel Group grew on the show floor thanks to our years of IMEX America experience and by paying attention to every detail and step of the process. In collaboration with our partners we were able to exceed customer expectations.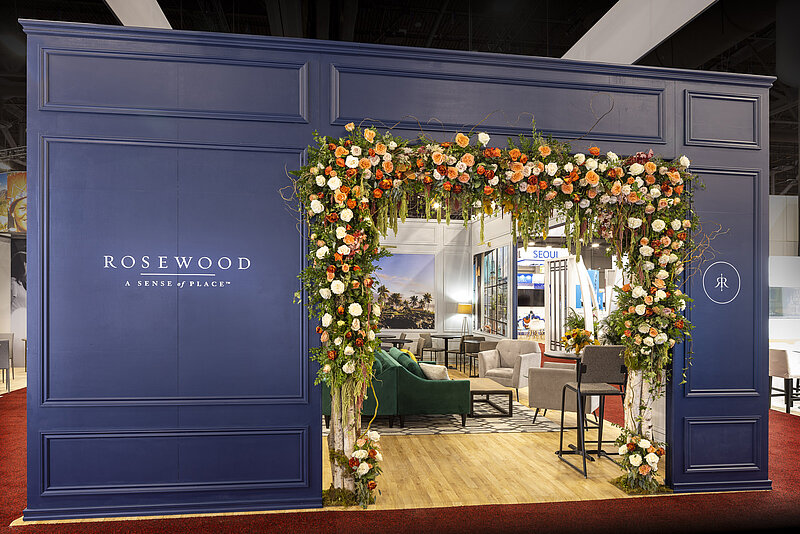 Archway
Made of roses and floral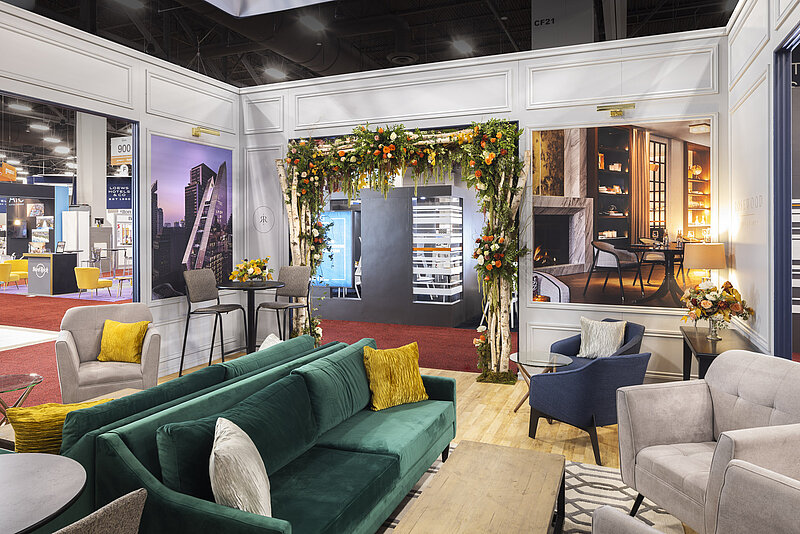 Conference areas
Complete with luxurious armchairs and sofas