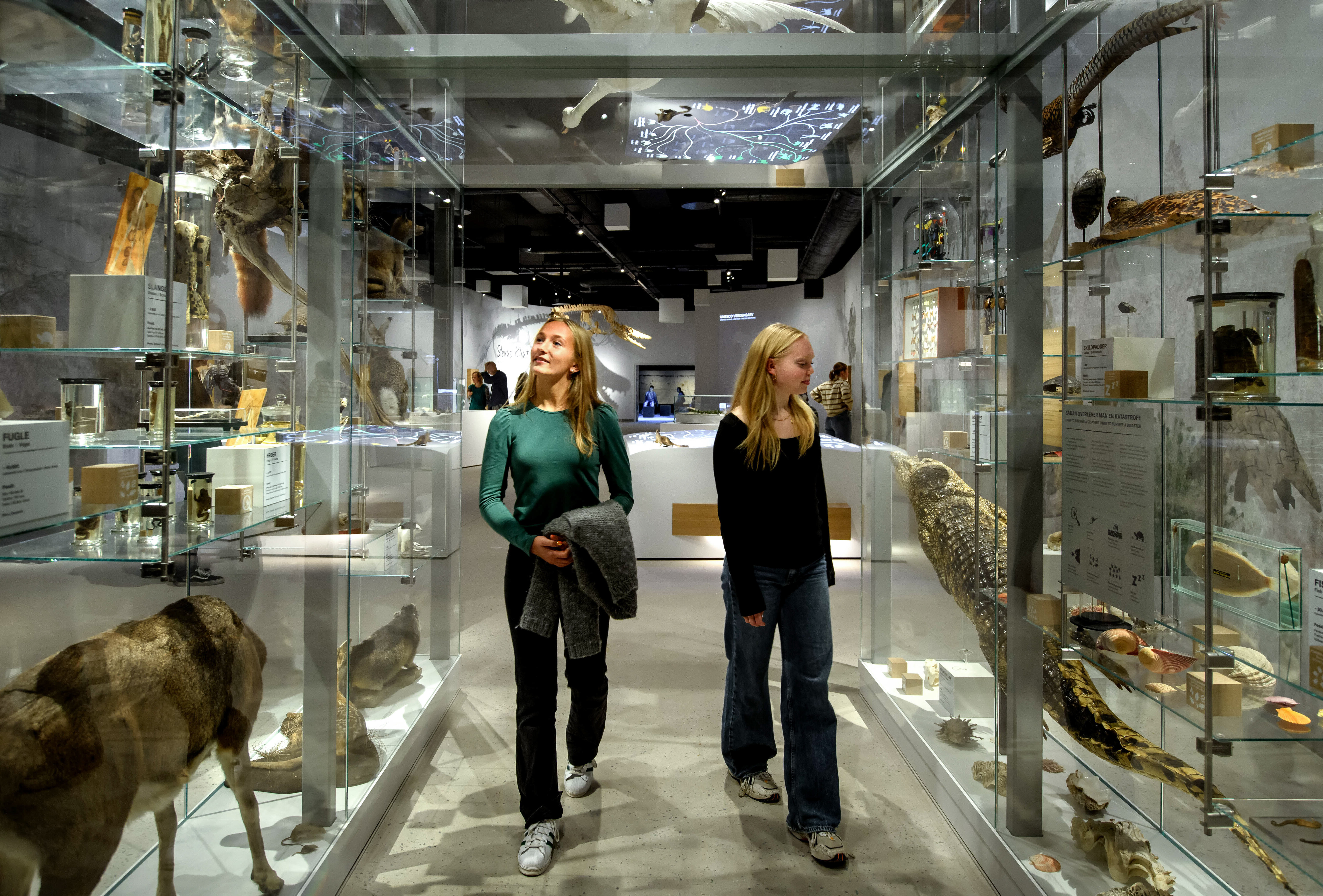 The challenge
Along the Danish coastline there is a place that is home to perhaps the best preserved asteroid in the world: the cliffs at Stevns Klint. In 2014 this spot was added to the UNESCO World Heritage List. A perfect opportunity for The Stevns Klint Foundation to realize a new conference center with an interactive exhibition. Tinker Imagineers won the pitch and chose Gielissen as their construction partner. Our challenge: How were we to create an interactive and permanent exhibition from preliminary designs that would be inclusive for all visitors?
The concept
In our conversations with Tinker Imagineers about the design & build three key components quickly surfaced: playful, educational and interactive storytelling. The team interpreted this in the form of educational 360-degree storytelling, robust materials and interactive games. And we created the furniture with places to rest and playful elements for children. What was the key moment in the project? That was the point when we transformed the concept into a sensory stimulating experience for all the target groups. During a trial period we acquired many valuable insights regarding the look-and-feel and technical characteristics of the exhibits.
The result
As the construction partner, we provided a completely turnkey exhibition: from AV lighting to 360-degree storytelling on the walls and furniture. If you look carefully, you will see that the interactive exhibition fragments of an asteroid have been transformed into twelve multifunctional exhibits – with both playful play elements for children and comfortable seating for seniors. We employed luxury and sustainable materials for the furniture, like GetaCore that we finished untreated and seamlessly. As a visitor, you can't miss the exhibition showstopper: an awe-inspiring 3D project mapping show on the original rock from the cliffs at Stevns Klint.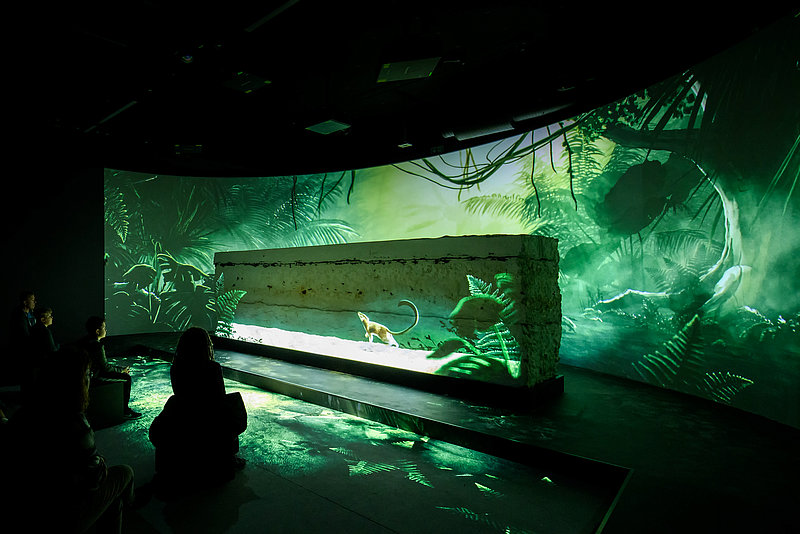 We are convinced that we have really brought the winning design to life through the intensive cooperation with Tinker Imagineers and The Stevns Klint Foundation. The royal opening and the rave reviews take this project into the outer atmosphere.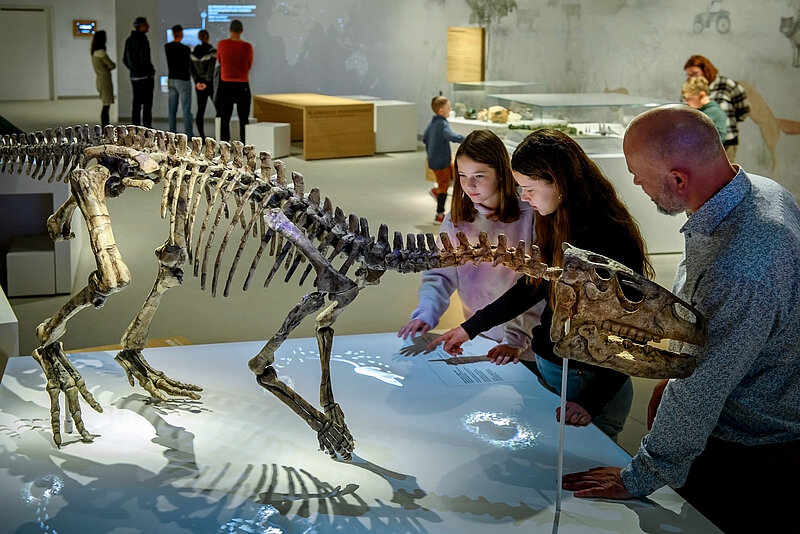 Turnkey exhibit
on a UNESCO location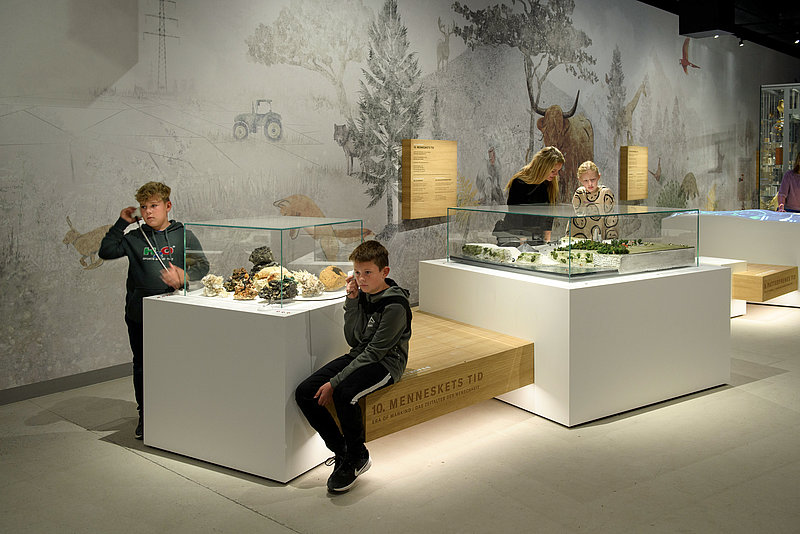 Multifunctional exhibits:
playful elements and furniture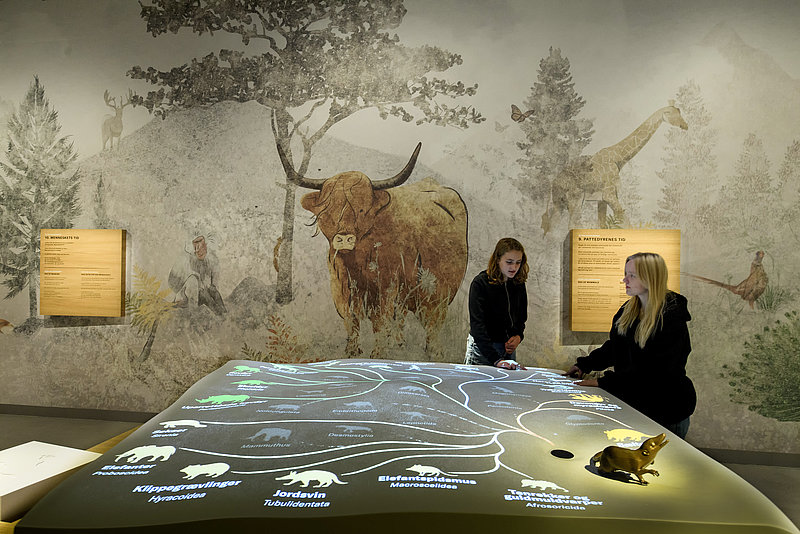 360-degree storytelling
on walls and furniture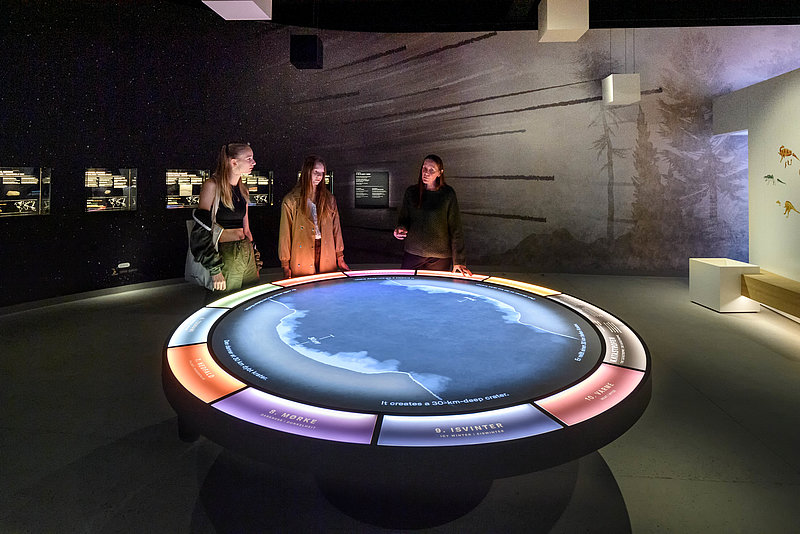 Interactive games:
playful, educatie en interactieve storytelling