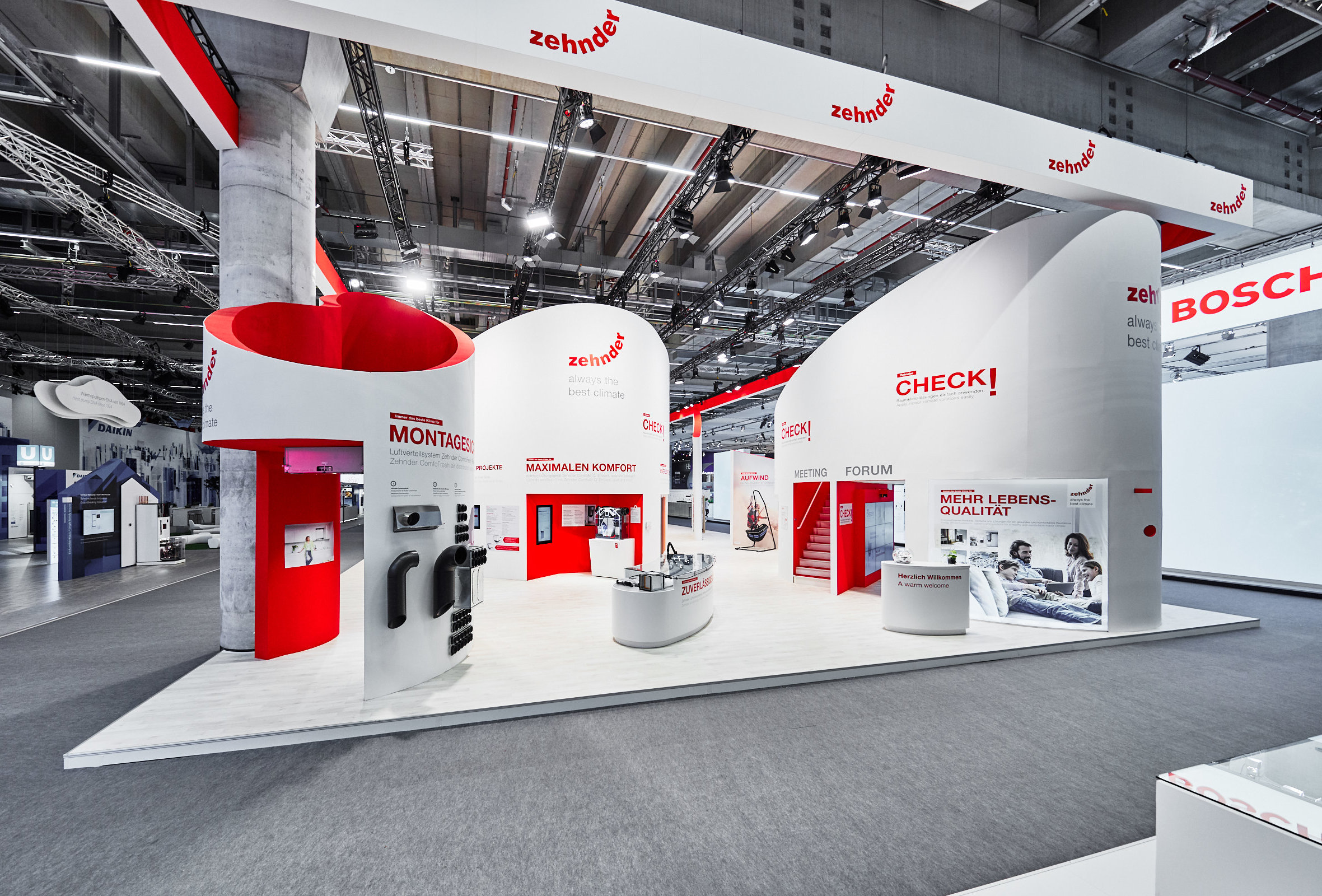 The challenge
A good indoor climate is important for health and well-being. For this reason, the Zehnder company has been providing outstanding heating and air purification solutions for 125 years.
This was highlighted at an exhibition stand, which showcased innovative heating and ventilation solutions as part of a spatial installation.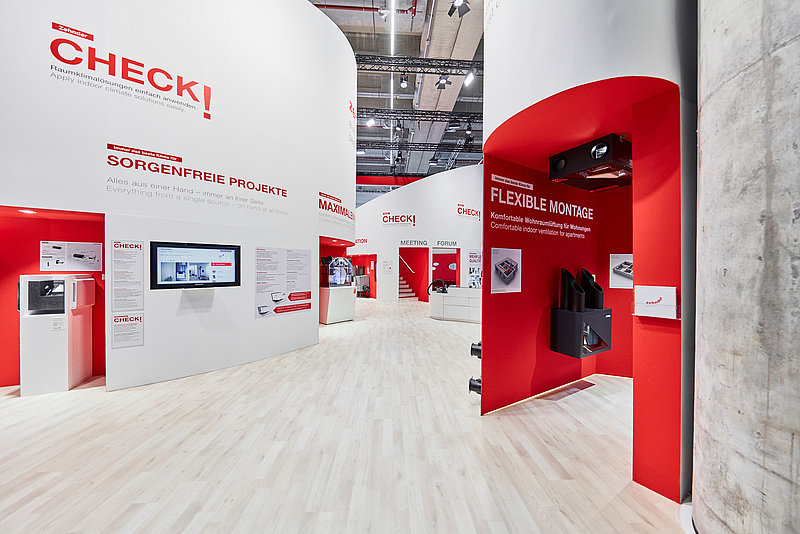 The concept
Based on a design by Schmidt Architects, Gielissen built a 510 m2 exhibition stand entirely out of wood for ISH 2019 – the world's leading trade fair for water, heating and air-conditioning.
Two major challenges were created by the wide range of radius dimensions inside the structures and the two hall supports in the stand space.
The Result
Gielissen remodelled the hall supports and integrated them harmoniously into the overall look. This resulted in an inviting space, which was open on all sides, with individual structures that acted as islands and serve different purposes. As a result, innovative heating and ventilation solutions could be attractively displayed within the space. In addition, Gielissen created a forum with a large screen and meeting area on the upper floor.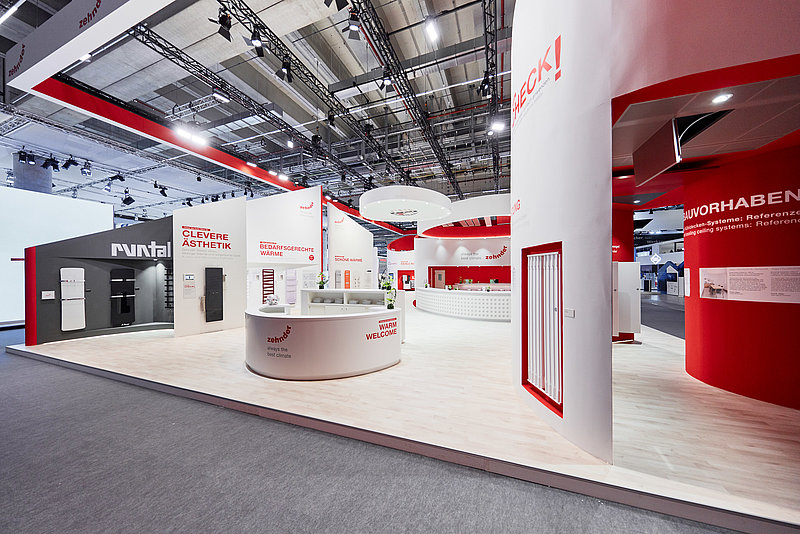 Zehnder Group
Zehnder Group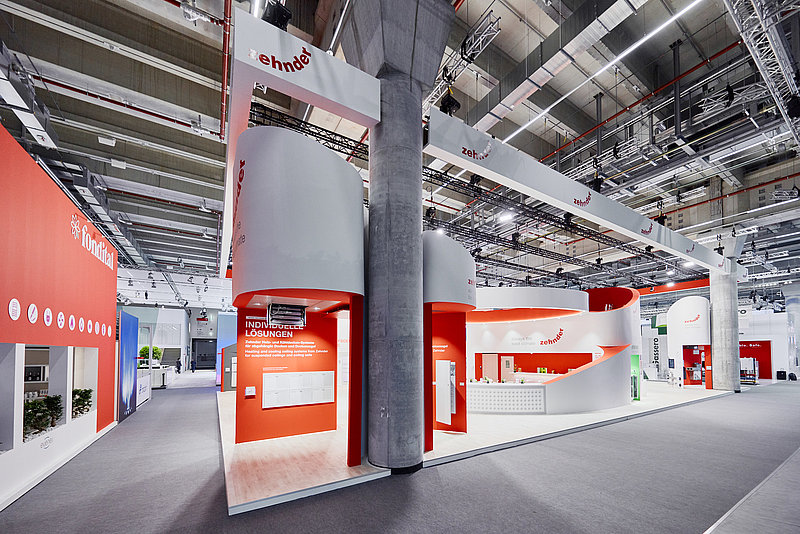 Zehnder Group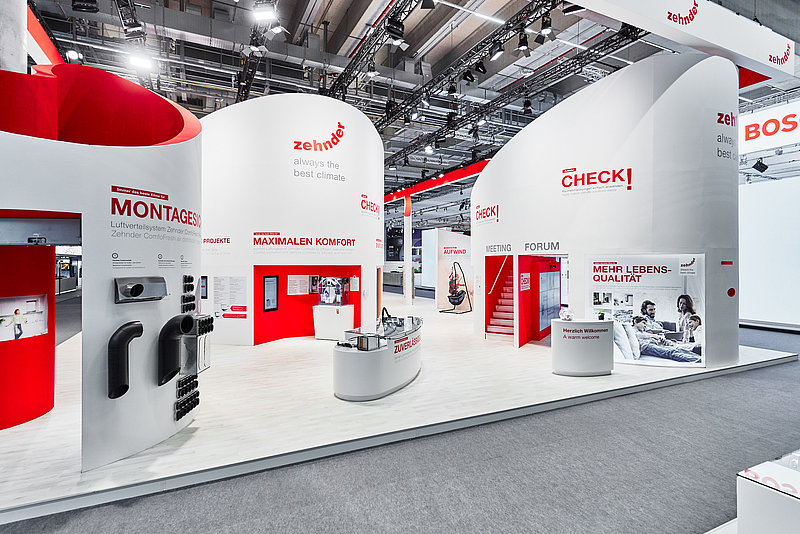 Zehnder Group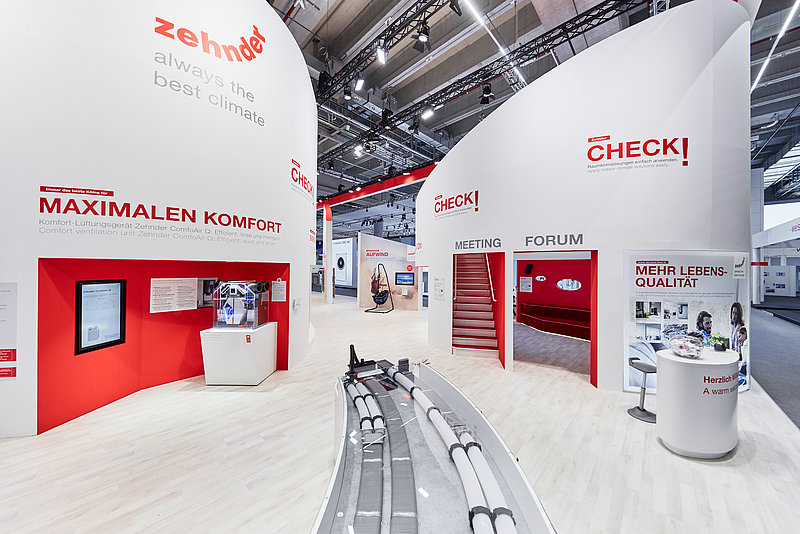 Zehnder Group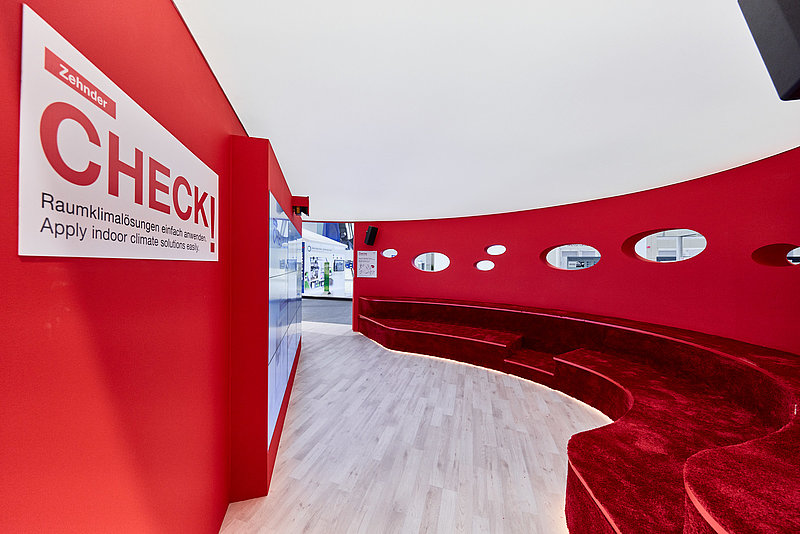 Zehnder Group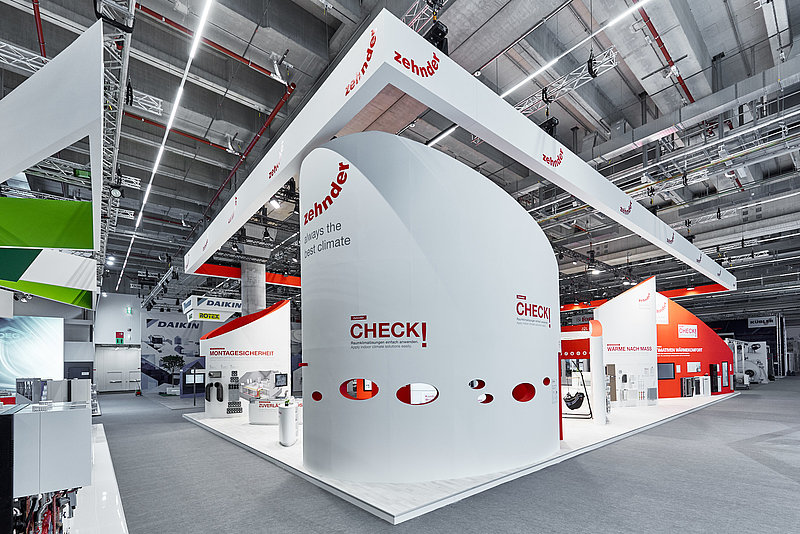 Zehnder Group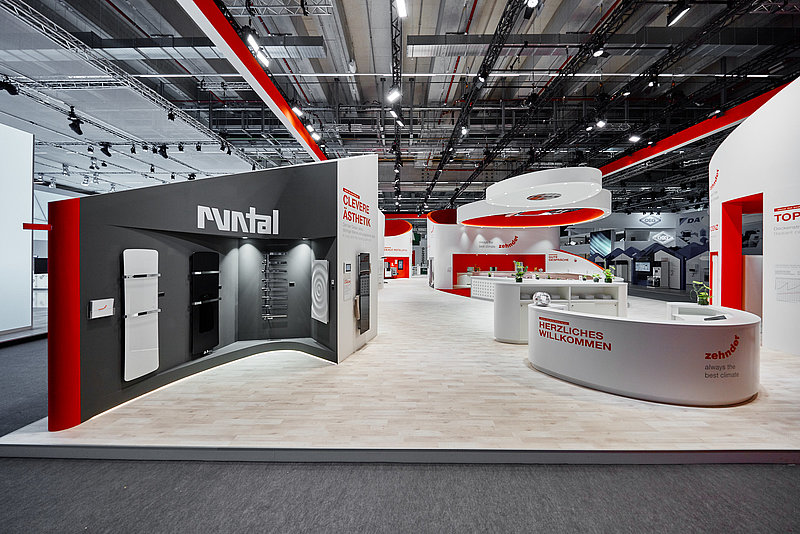 Zehnder Group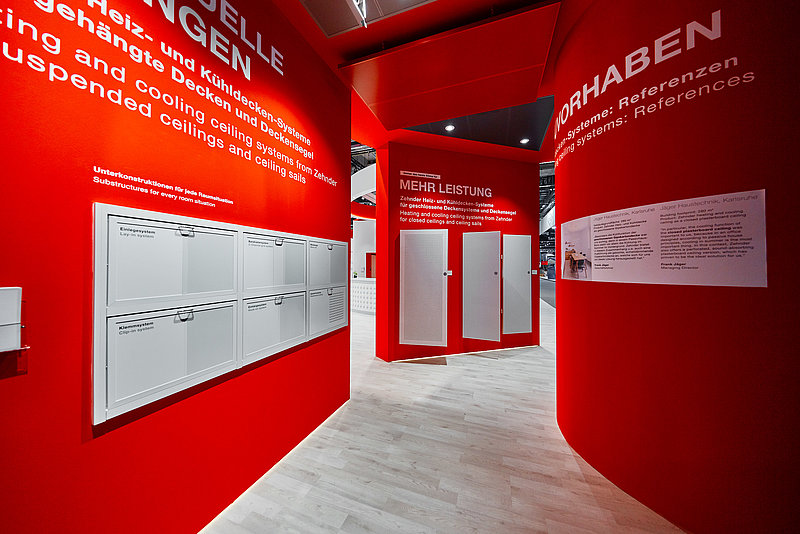 Zehnder Group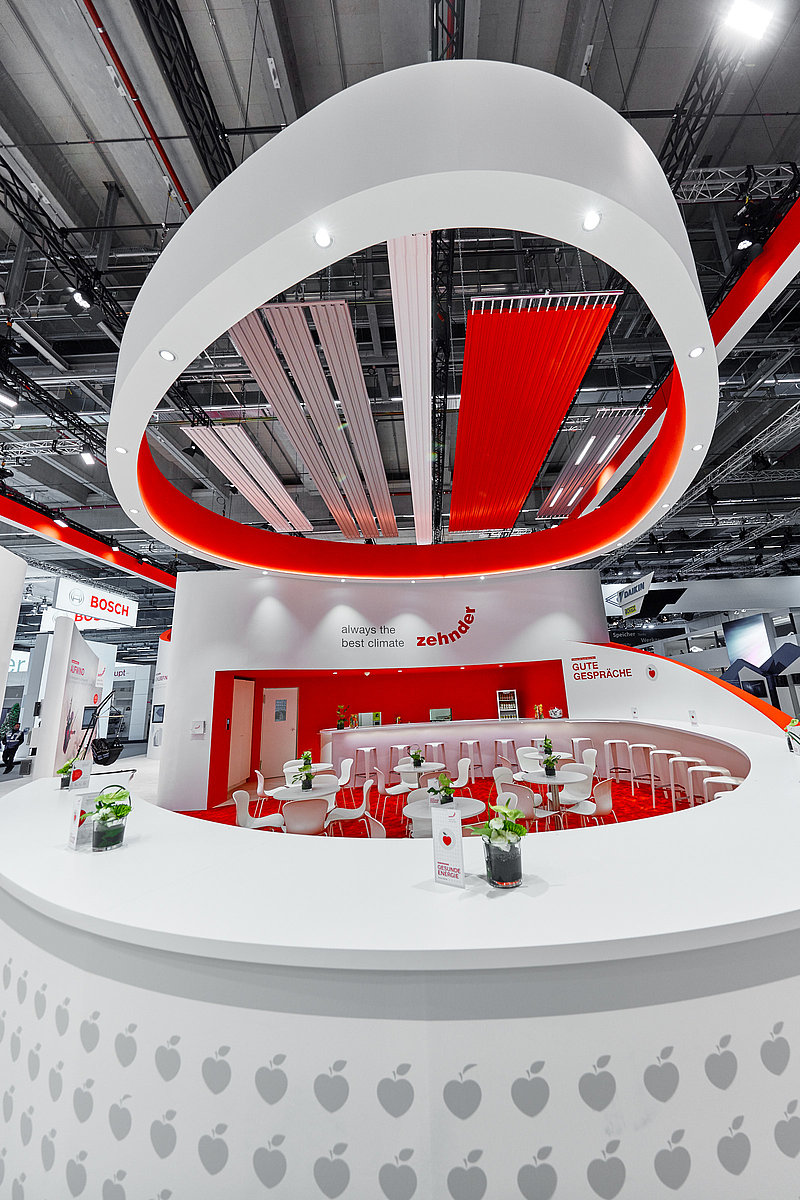 Zehnder Group
Zehnder Group