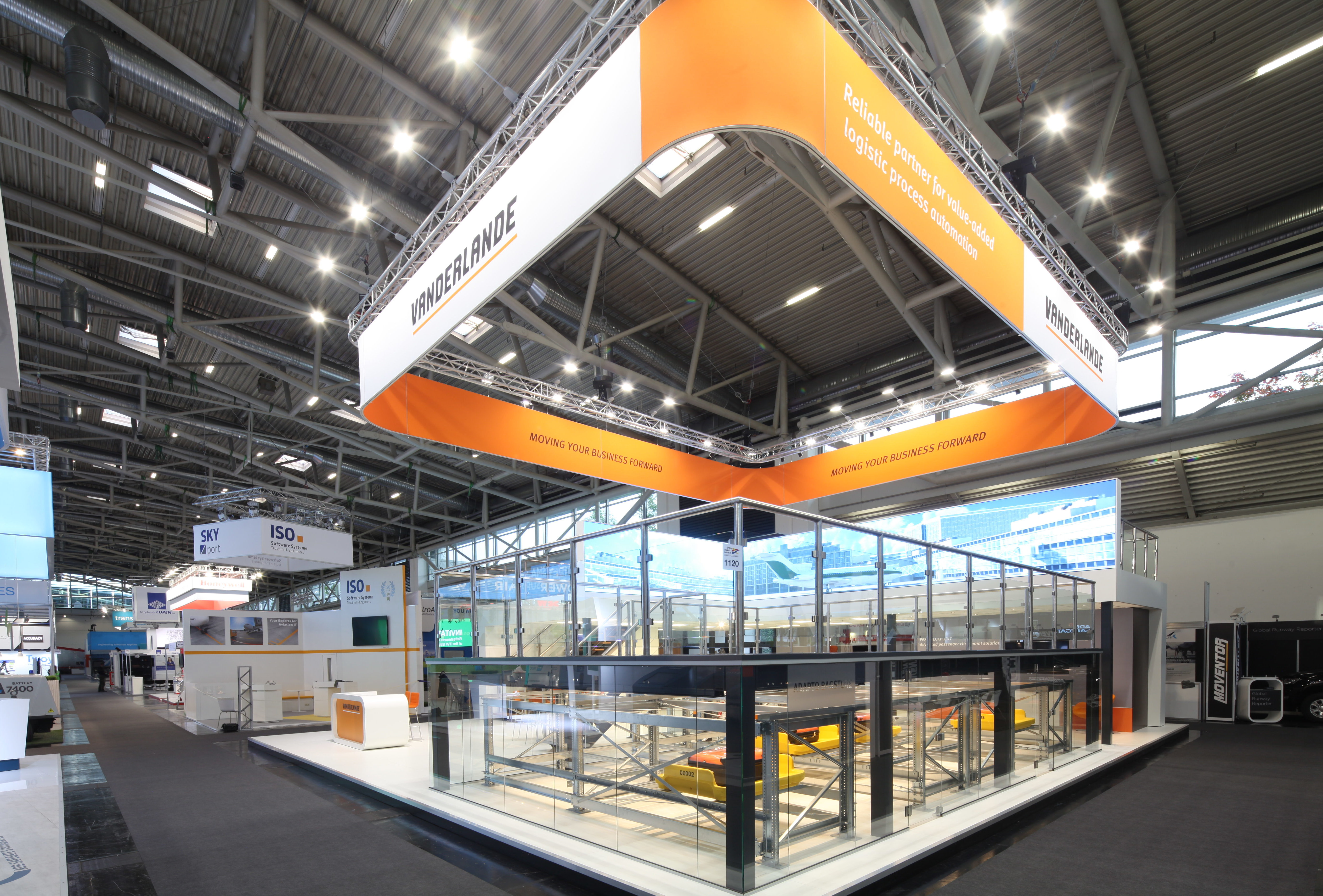 The Challenge
A new concept for the InterAirport exhibition in Munich, to strengthen the image of the Vanderlande brand as a global one-stop-shop supplier and market leader of automated logistics processes for airports. A job for our dedicated team, that succeeded here with flying colours. In a single word, our partnership with Vanderlande makes us proud. We are responsible for the annual exhibition programme for both the Airport and Parcel industries, and each time we create just the right brand experiences.
The concept
Even though we know this brand through and through, collaboration remains essential. Which is why we always start with a brand analysis. Together with the stars from the Vanderlande account team we transformed the strategy and objectives into a successful design. The customer journey we developed provided a clear picture of the target group's needs and also provided direction for realising a successful concept. From a glass stage we presented the new ADAPTO BAGSTORE, a unique automatic system with built-in sorting features.
The result
A striking design, with plenty of possibilities for Vanderlande to attract the attention of visitors to the uniqueness of its products and systems. From an intriguing Control Room, the public could discover the new UX of Cloud application VIBES and test an optimised security checkpoint through a VR experience.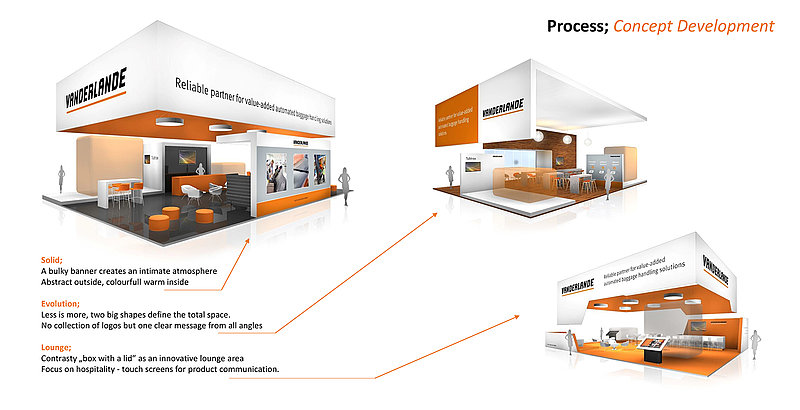 Vanderlande
Concept Development