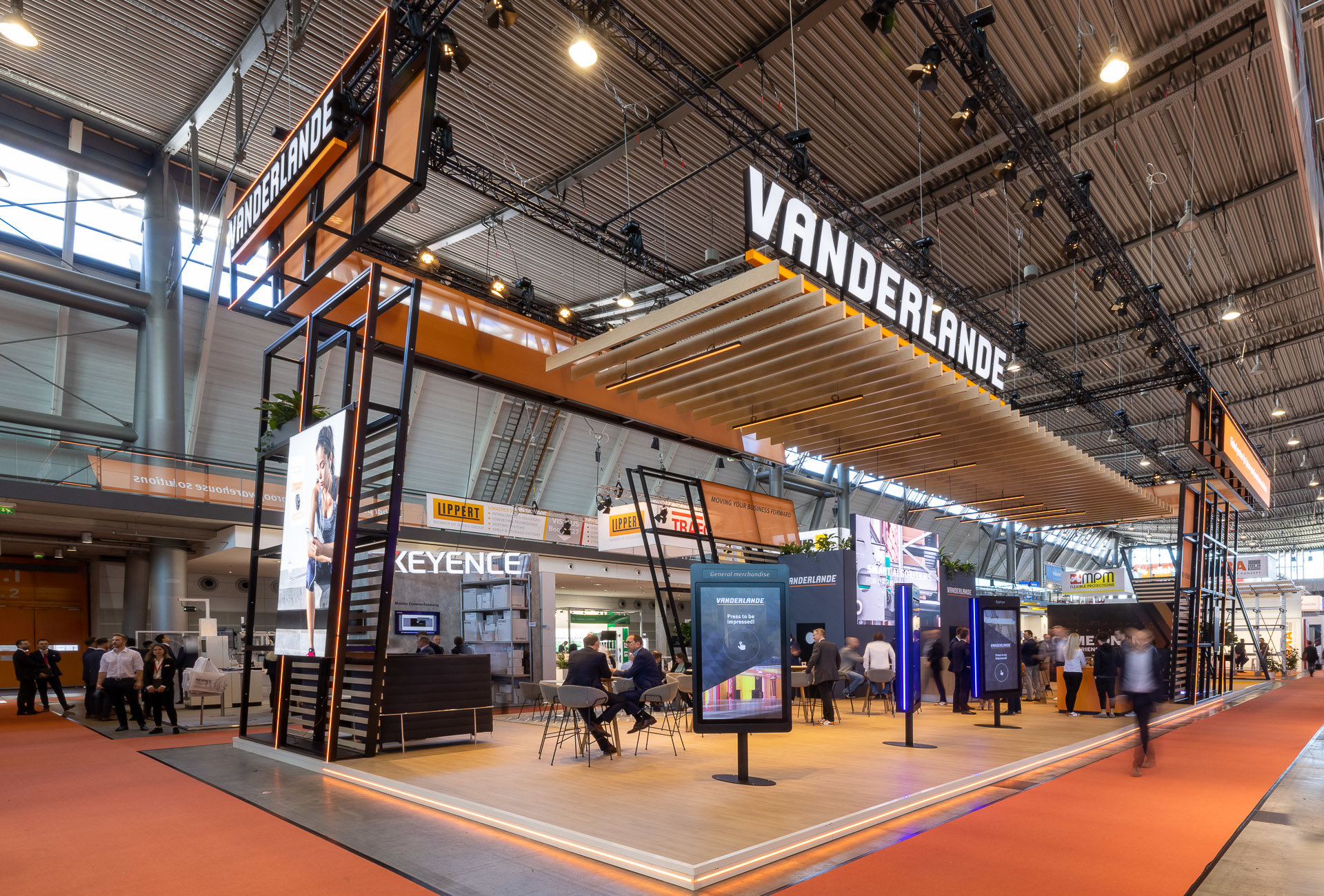 Vanderlande is a global one-stop-shop supplier and market leader of automated logistics processes, including future-proof warehouse systems. Vanderlande is for a good reason "Global partner for future-proof warehouse solutions". Vanderlande and Gielissen have worked in unison for many years for the realization of exhibition concepts worldwide. This close collaboration with multiple exhibitions on the calendar has opened new challenges and evolved into a new exhibition concept.
The challenge
Develop an exhibition concept that allows Vanderlande to present not just the hardware / equipment, but also their complete digital content package of future-proof solutions. The greatest challenges here are that more digital still needs to act as a catalyst for the confirmation of Vanderlande's market position and that the concept has to trigger interest in all markets and all exhibition locations with their corresponding construction limitations.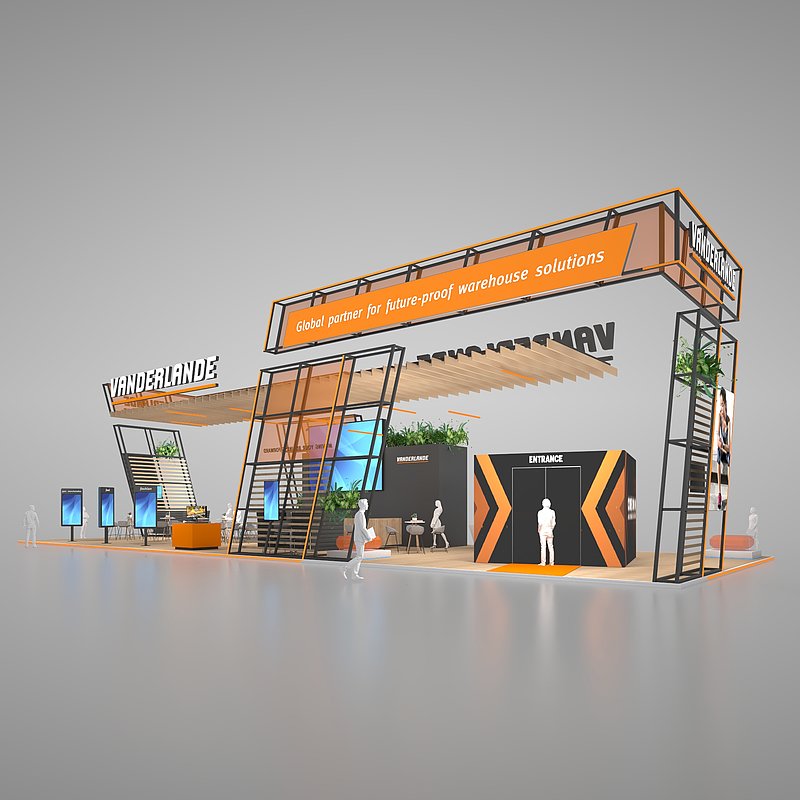 The concept
Our design team has transformed the dynamic line from the Vanderlande "GRID" into a modular diagonal and transparent gate structure. The gate structure forms the basis for the special design elements and the stand's structures, and it frames the floor at every exhibition. The Vanderlande corporate identity and GRID structure are accentuated by the striking LED playful lines that encircle the booth. With multiple interactive screens, displays and an awesome 360-degree experience we activate the stand and with more digital we present all the Vanderlande solutions it has to offer. Both the audiovisual elements and the LED lines are supported by the GRID.
Our design team's concept development was heavily inspired by the interior of the new Vanderlande office building 'Gebouw 60' in Veghel. Here we see a whole range of upholstered chairs, timber elements, carpets and plants. The combination ensures a warm and welcoming appearance and mood, which we like to recreate on the exhibition floor.
The result
The entire booth comprises modular elements that are deployable for various exhibition locations. Through the correct positioning of the different elements from the concept, a dynamic flow and multi-layered character unfolds that matches the specific needs of every exhibition.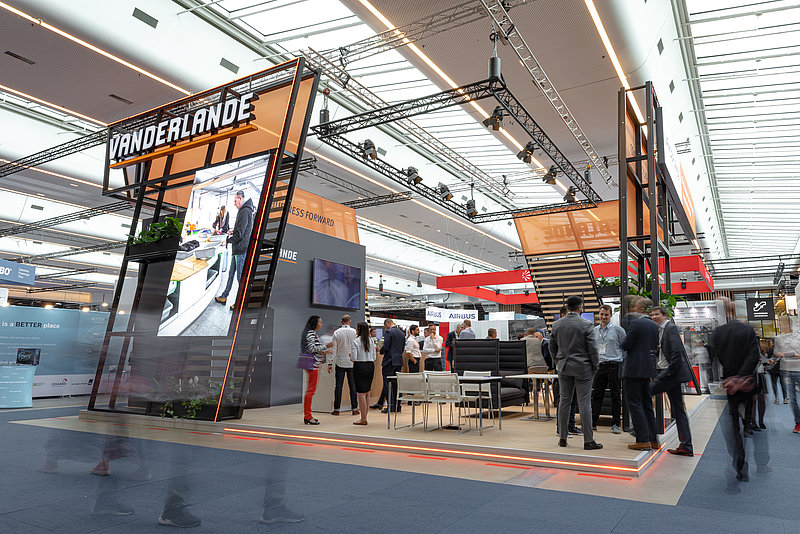 Vanderlande
Passenger Terminal EXPO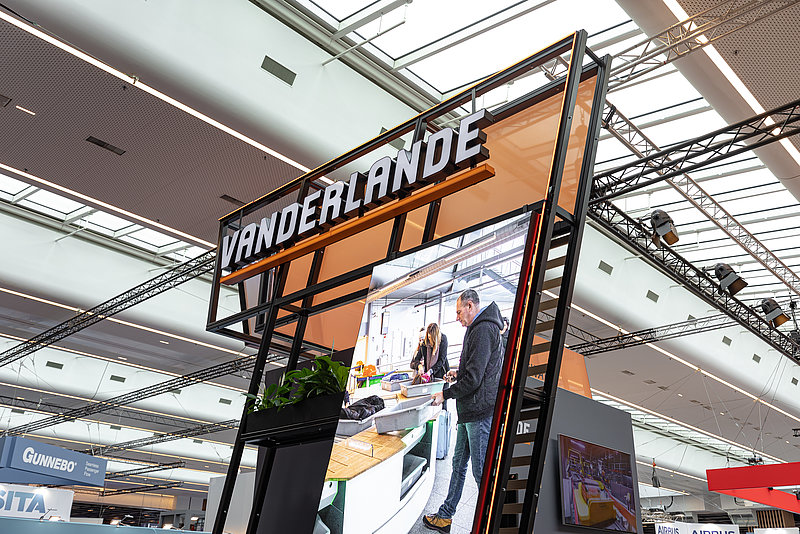 Vanderlande
Passenger Terminal EXPO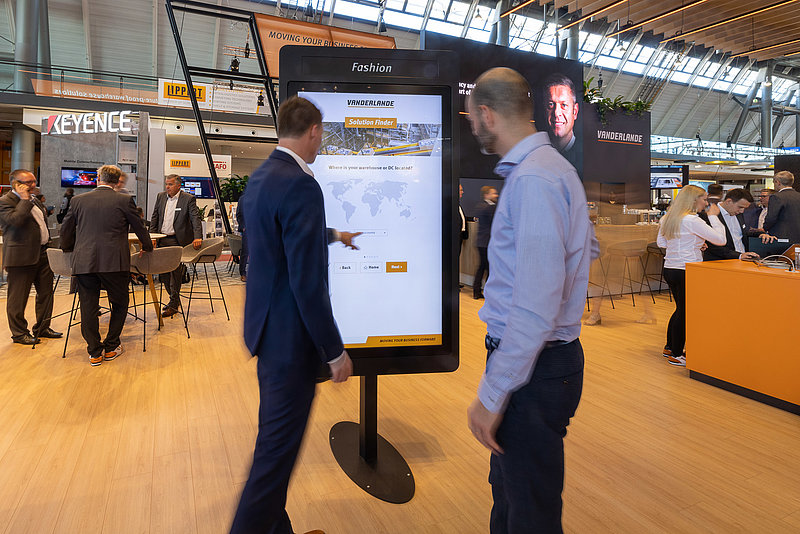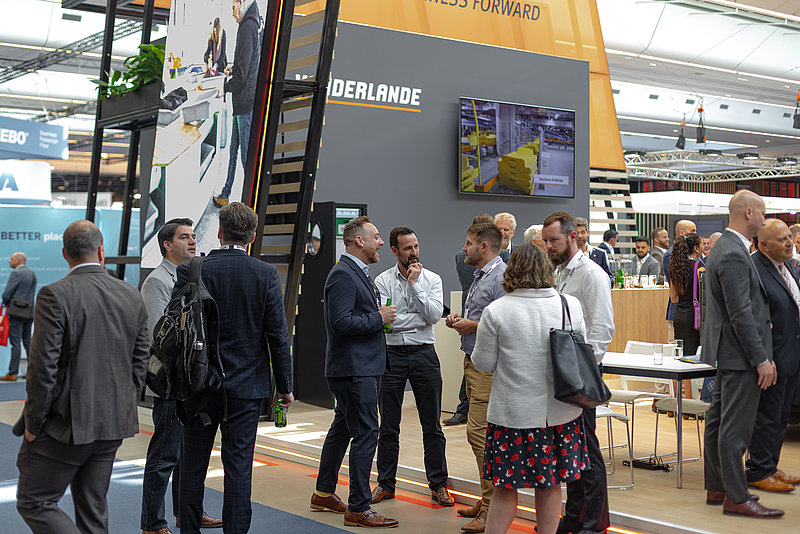 Vanderlande
Passenger Terminal EXPO