The Challenge
The Action Factory at Center Parcs de Eemhof was due for a completely new look, including the realisation of a brand-new climbing paradise. Gielissen dealt with the challenge of creating an organic decor shell around the climbing paradise, reaching from the floor to the ceiling.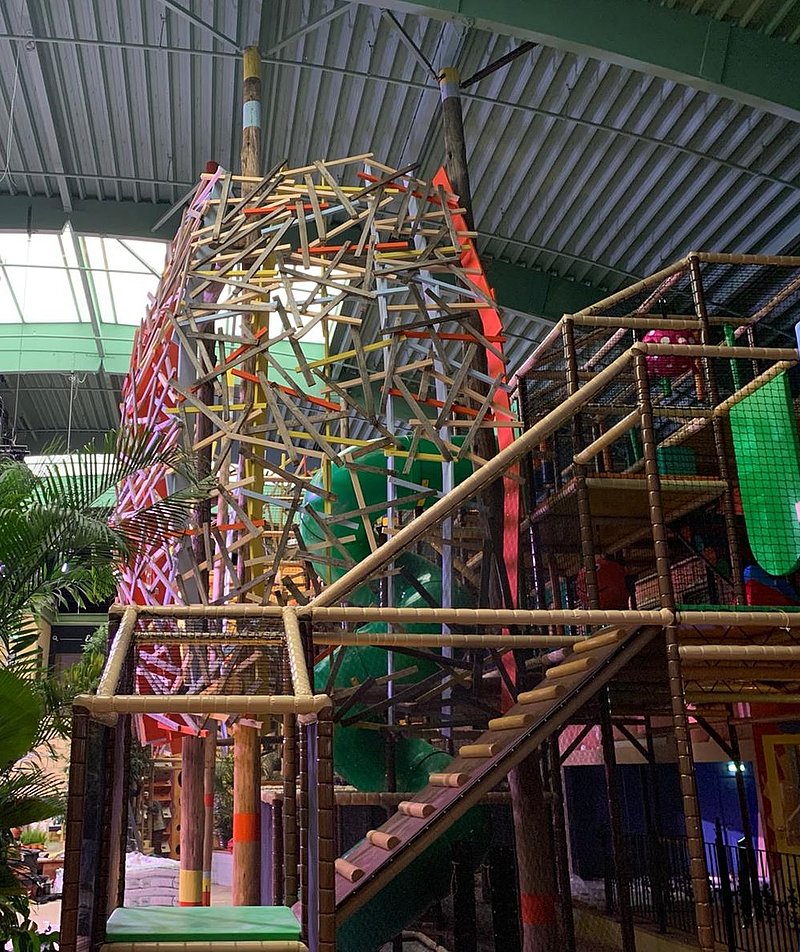 The concept
The organic shell reached 10 metres in height and had to provide sufficient transparency, so that parents could continue to keep an eye on their children. Not unimportant here was that children should not be able to climb the shell.
The Result
We supplied the Action Factory with a completely new subtropical look. ELI Play from Boxtel commissioned us to build two colourful towers from tree trunks to decorate the climbing paradise. The towers are each 10 metres in height. The towers also comprise 500 strips of wood, of which 20 percent originated from an old pedestrian bridge located in a nature reserve.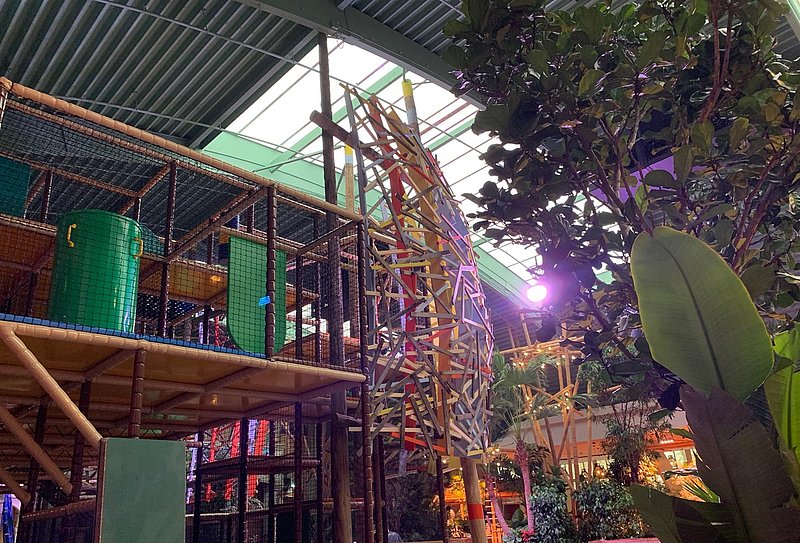 ELI Play / Center Parcs de Eemhof