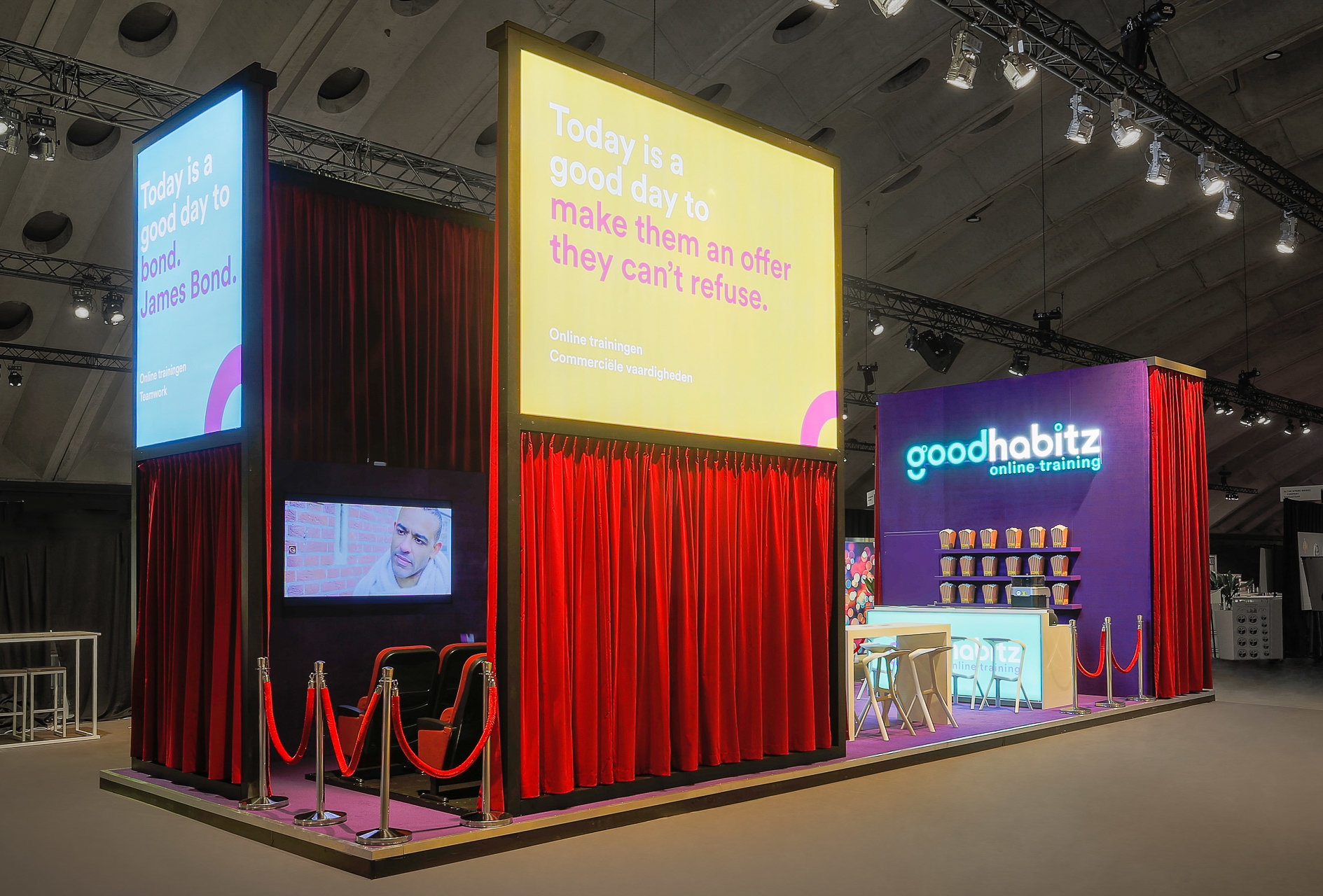 The Challenge
GoodHabitz is a young, innovative leader on the Dutch market in online training for businesses. GoodHabitz is focused on international expansion that has necessitated the dependence on an international strategic partner like Gielissen, with the objective of strengthening its market position outside the Netherlands. For its participation in the VOV in Mechelen we came up with a unique and eye-catching concept that was constructed from existing materials as far as was possible.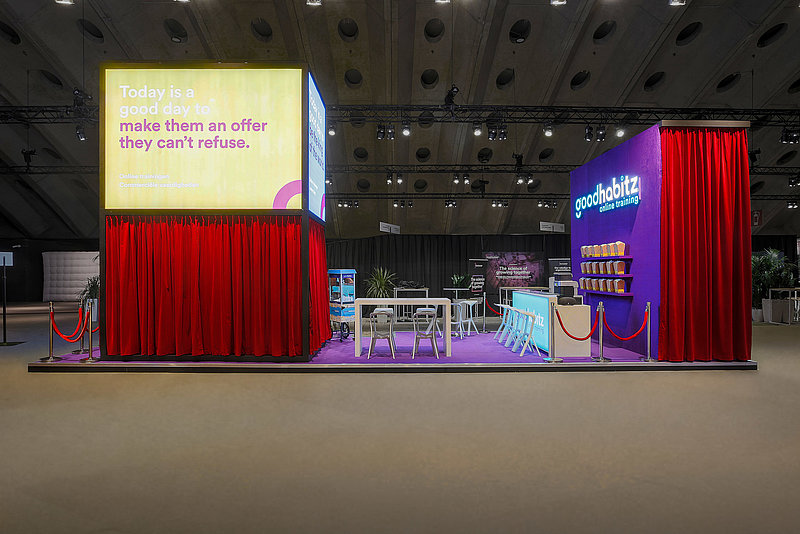 The concept
In the Silent Cinema, visitors could learn about the GoodHabitz products in an off-beat manner. Employing personalised popcorn trolleys, golden tickets and real, red upholstered cinema seats, we created as life-like as possible a cinema experience. The visitor experience was enhanced through using headphones, and not loudspeakers, to avoid the sound from being drowned out in the exhibition hall.
The use of the GoodHabitz corporate colours and publicity resulted in a familiar look & feel.
The Result
A real eye-catcher at the exhibition that created a unique visitor experience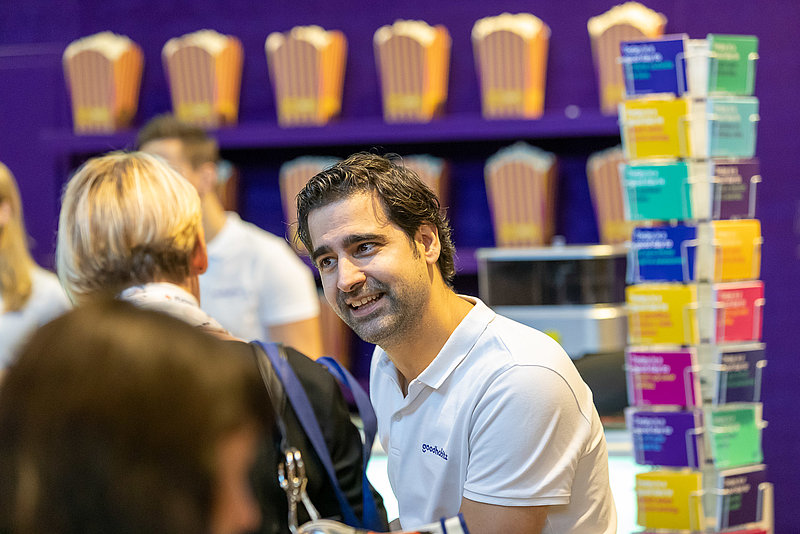 Goodhabitz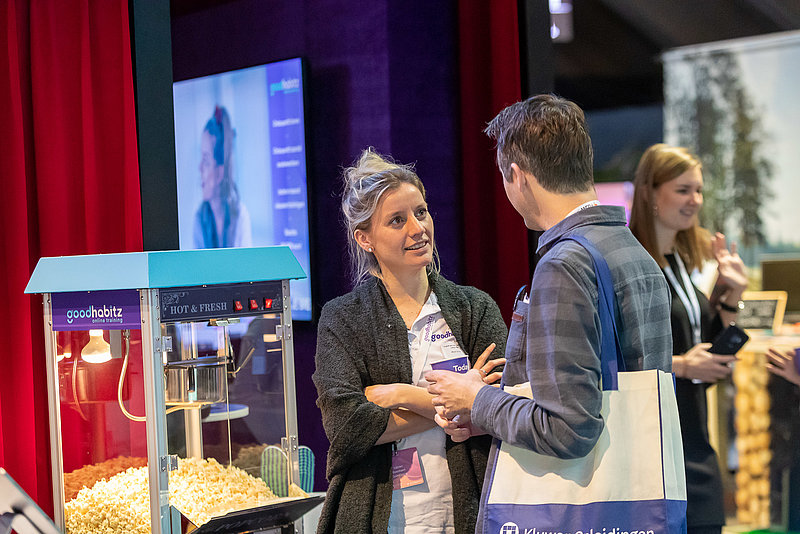 Goodhabitz
Goodhabitz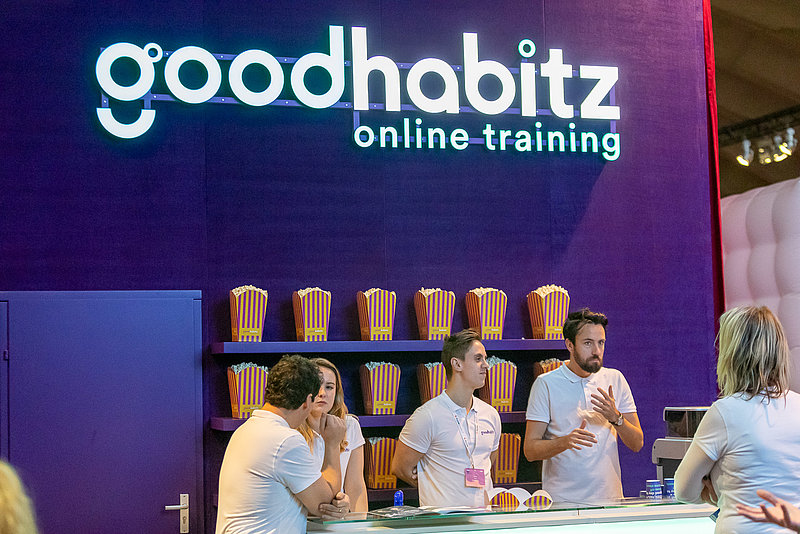 Goodhabitz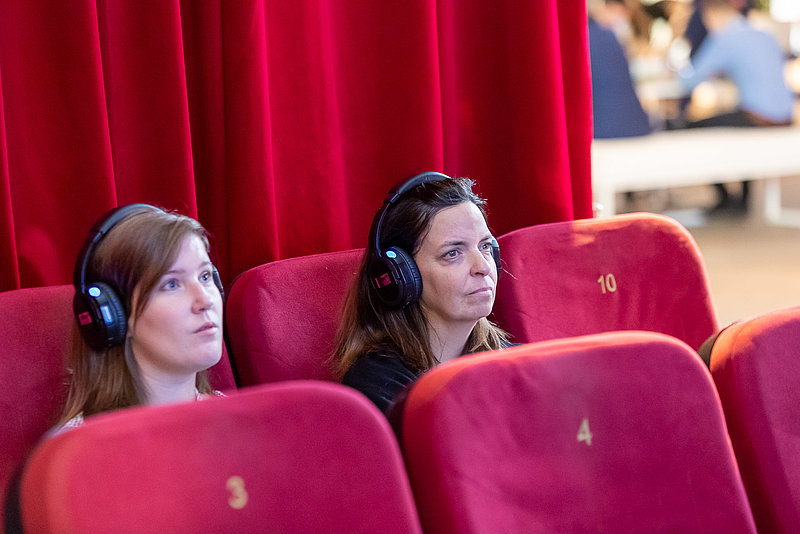 Goodhabitz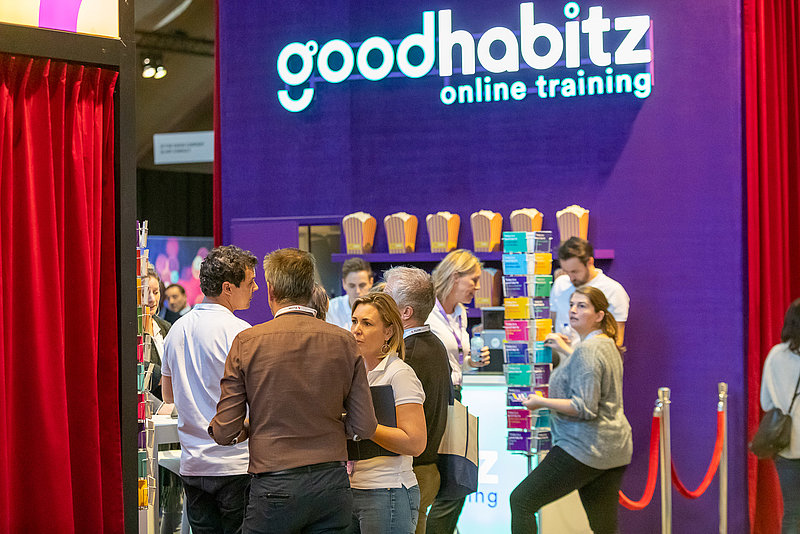 Goodhabitz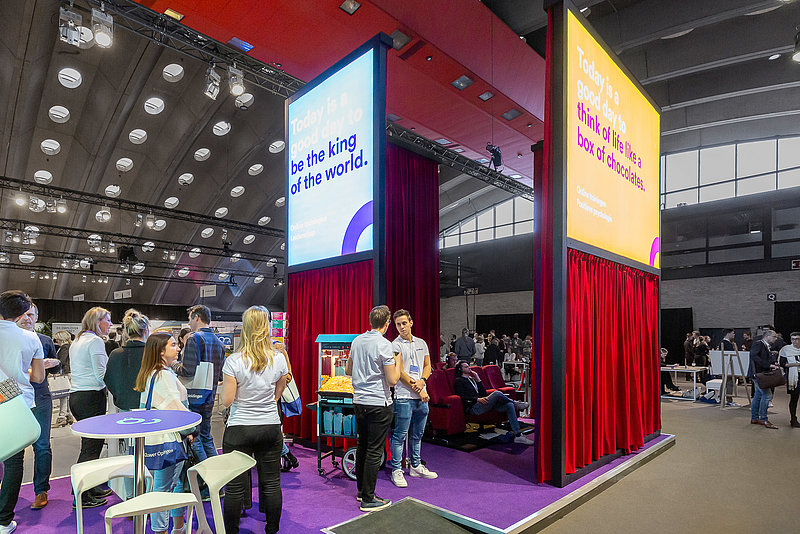 Goodhabitz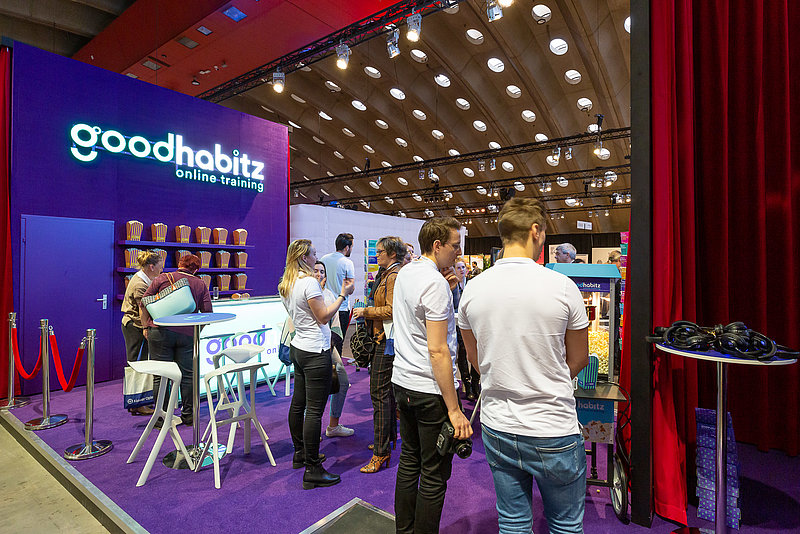 Goodhabitz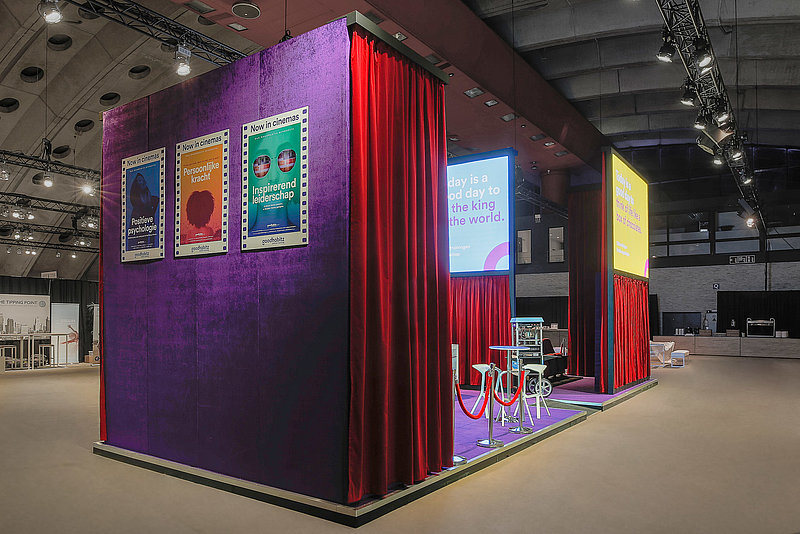 Goodhabitz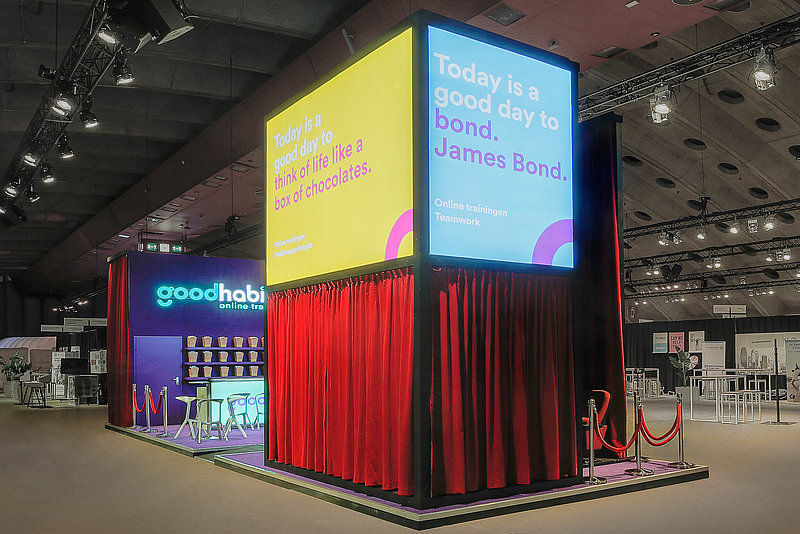 Goodhabitz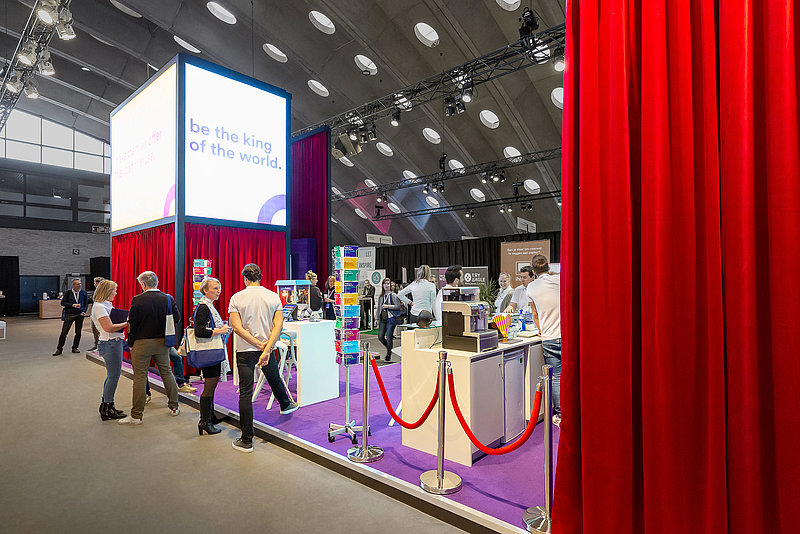 Goodhabitz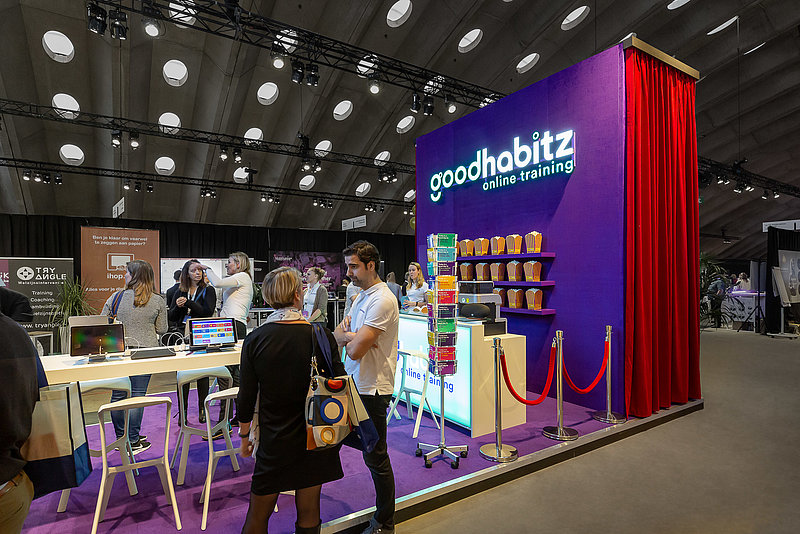 Goodhabitz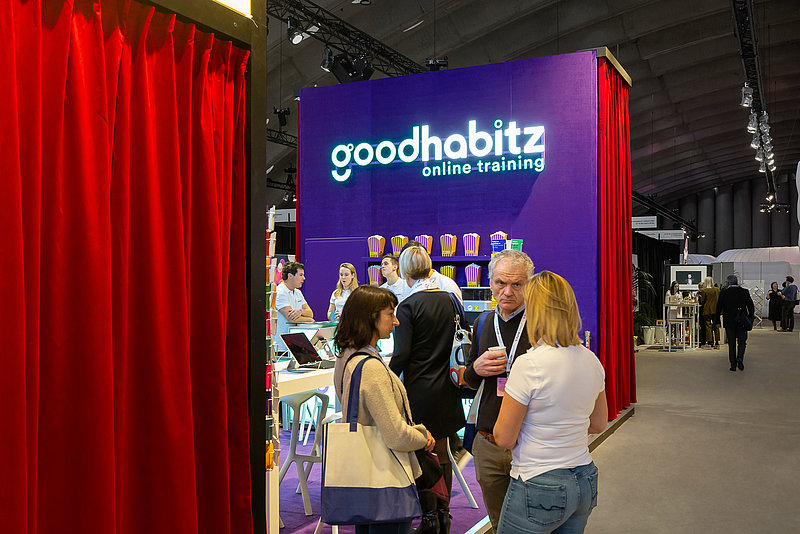 Goodhabitz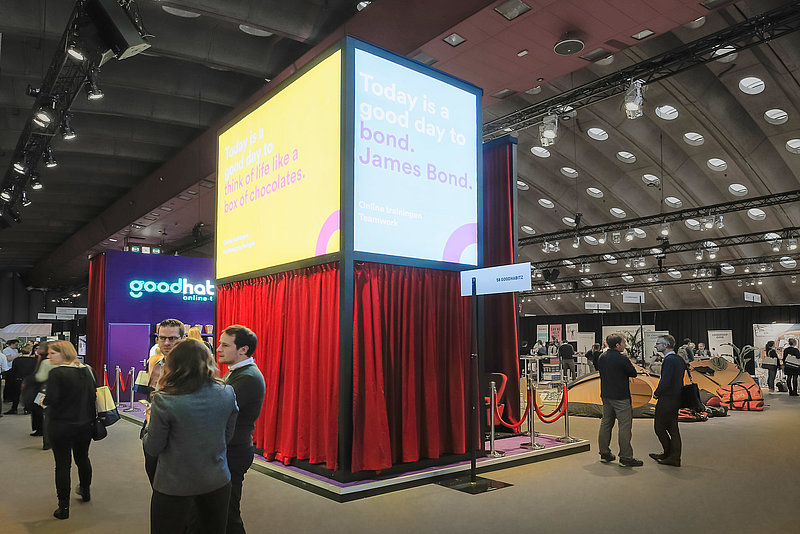 Goodhabitz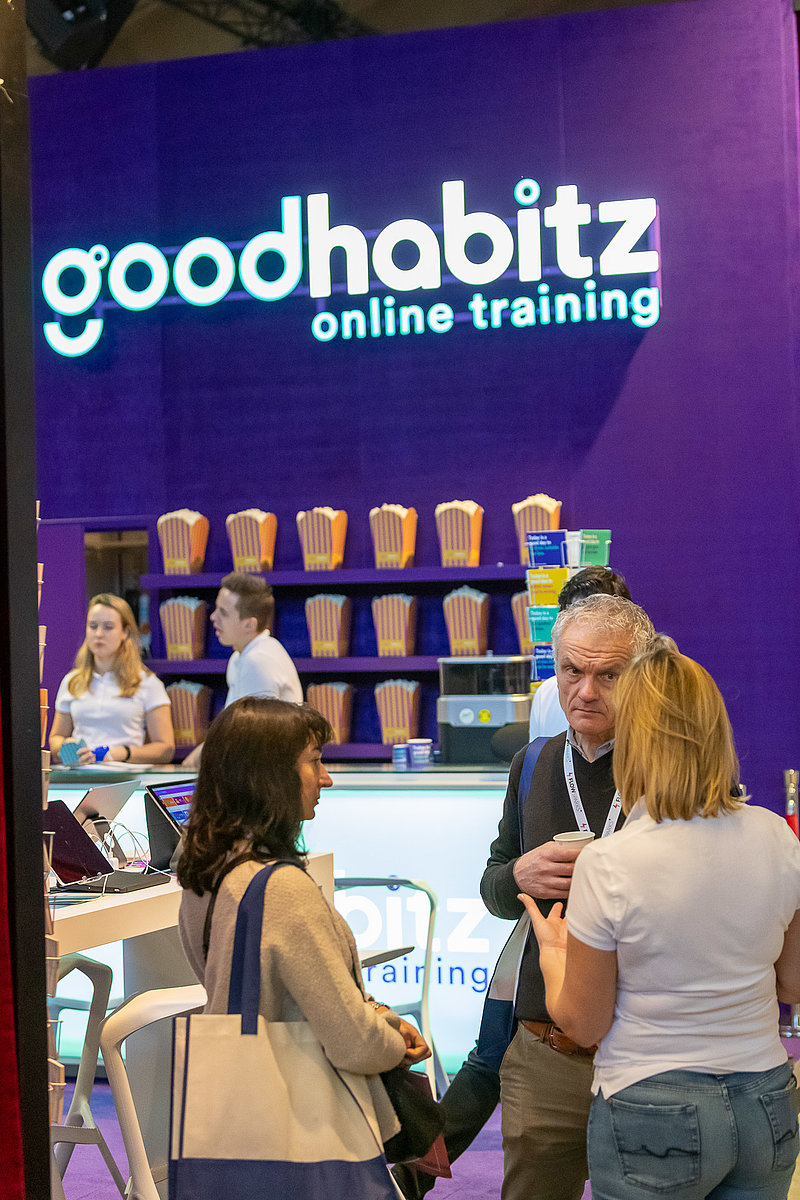 Goodhabitz